K-12 Residencies and Workshops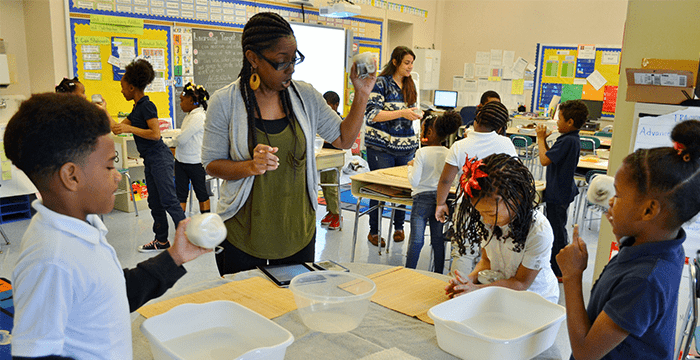 K-12 programming focuses on working with teaching artists to create and deliver high quality arts integration multi-session residencies and single session workshops for both in-school and out-of-school settings.
In school residencies are generally implemented across an entire grade level and consist of 8 – 12 sessions with a teaching artist. The residency curriculum is collaboratively designed by the teaching artist and the classroom teachers to meet both academic and artistic standards.
Out of school residencies usually consist of 1 – 2 sessions/week/semester. The teaching artist designs the curriculum to meet the specific needs and interests of the students the program serves.
Workshops are single session events that may happen either in school or community sessions, and may be repeated for multiple audiences.
Programming costs vary and are based on a variety of factors including the number of students served, materials and number of sessions. Residency matching funds may be available.
For more information, contact 412-471-6079 or by email.
Made possible by