The presents are unwrapped, the countdown is done and the fireworks went off with a bang. Now that the holiday season is over, it seems like the endless, dark days of winter are fully upon us. But before you snuggle down to hibernate until the thaw, make sure to check out our list of free ways to get out and about over the next couple of months! If you can brave the freezing temperatures long enough to get downtown, these events are sure to beat bingeing the latest on Netflix.
Downtown
1. Gallery Crawl in the Cultural District
January 26, Cultural District
Freezing temperatures can't stop the quarterly gallery crawl! The winter crawl features over 30 stops, providing dozens of ways to get out of the cold and in to one of the galleries, theaters, and unique public spaces. Be the first to experience new audiovisual works at Wood Street Galleries by Ryoichi Kurokawa and Novi_Sad. Be the last to explore Kristin Lee Kovak's perceptions in 707 and 709 Penn Galleries and the abstractions of The Long Run in SPACE Gallery before the three exhibitions close on January 28. Jazz lovers won't want to miss the ticketed Crawl After Dark concert with Cleveland-based jazz/soul vocalist, Chantae Cann.
2. Showcase Noir 2017
February 23-25, August Wilson Center for African American Cultural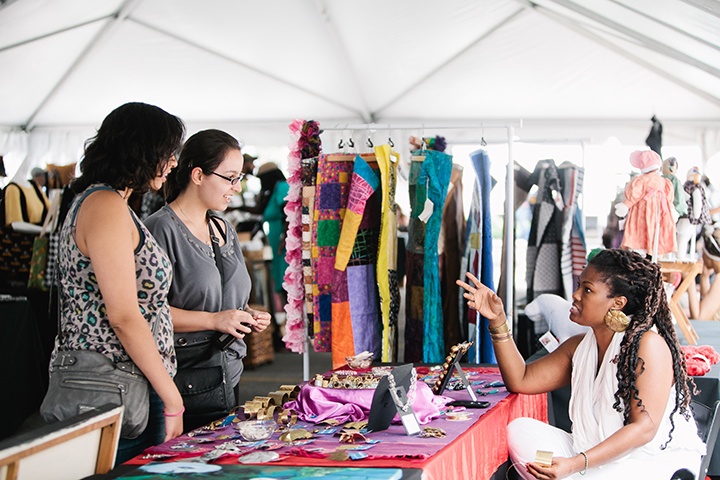 Showcase Noir is celebrating its 15th anniversary season! This juried art and design fair features work by artists and designers representing the African Diaspora. Showcasing works varying from painting to fiber art, from emerging to established artists, local to national, you will be sure to find something that catches your eye. Browsing is free, and artists will be selling their works throughout the weekend. Need another reason to head to the August Wilson Center? The Black Bottom Film Festival will be taking place the same weekend.
3. PBT Community Classes
Ongoing, Pittsburgh Ballet Theatre
Looking for a way to stay fit or learn a new skill in the New Year? Train like a dancer with community classes at the PBT! From Pilates and yoga to barre fitness and ballet, the community classes offer something for everyone — all in an uplifting environment. Your first class is free!
4. BNY Mellon Presents JazzLive
Tuesdays, Backstage Bar
JazzLive's just-announced Winter line-up is the perfect way to end your work day or start your night in the Cultural District! Warm up and grab a drink in Backstage Bar while listening to Roger Humphries, Jevon Rushton and Kenny Blake, to name a few. This popular music series showcases some of the region's finest jazz musicians every Tuesday from 5:00-8:00 pm.
5. Pittsburgh Improv Jam
Thursdays, Cabaret at Theater Square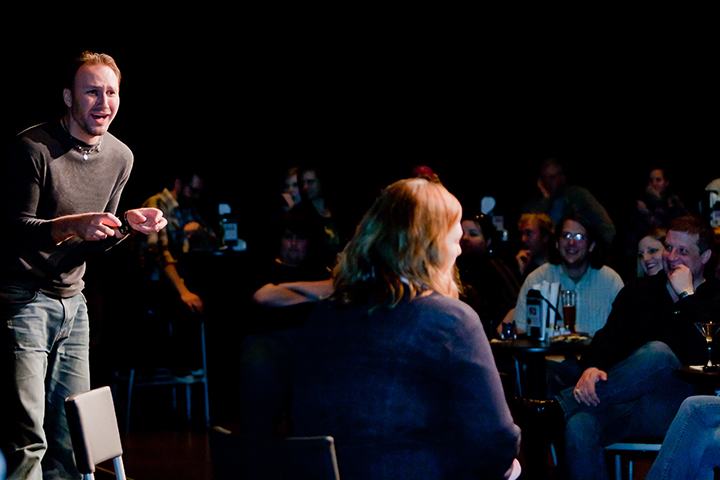 Need a good laugh to keep away the winter doldrums? You're in luck! Pittsburgh Improv Jam is a weekly comedy show hosted by Well Known Strangers. Experienced improvisers, eager beginners and brave first-timers are placed on teams together to create improvised comedic scenes based on audience suggestions. You never know who's going to come play at Pittsburgh Improv Jam. With no two shows ever the same, Pittsburgh Improv Jam is sure to keep you laughing all winter long. Performers get in free; audience tickets are free with a downtown ticket stub from the evening or $3 cash.
6. Salsa Fridays
Fridays, Cabaret at Theater Square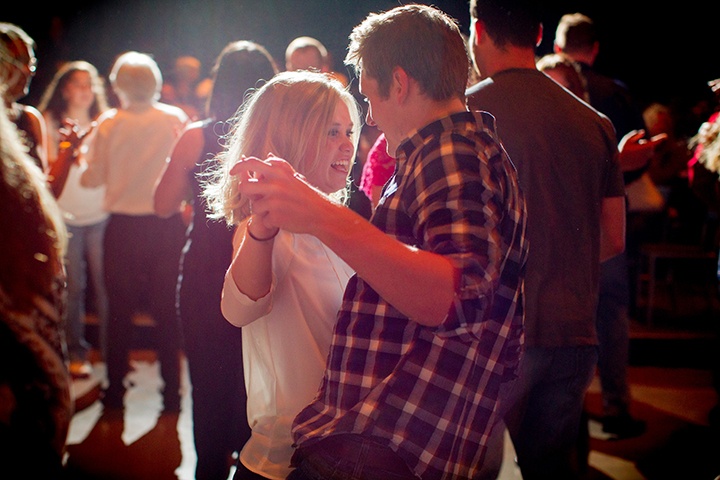 The winters in Pittsburgh may be cold, but in the dance scene is hot. There's no better way to heat up your weekend than Salsa Fridays in the Cultural District. The sounds of salsa, bachata and merengue may even make you forget there's snow falling outside. Admission is free for ticket holders to any earlier Cultural District show or $5 at the door.
...and Beyond!
7. Let Freedom Sing!
January 13 at Ebenezer Baptist Church and January 15 at the Byham Theater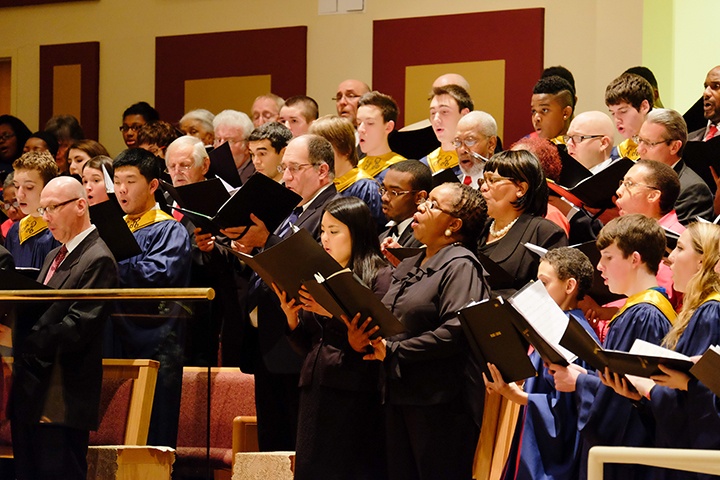 Join several area choirs as they join forces to celebrate the ideals of Dr. Martin Luther King, Jr. at Let Freedom Sing! Choirs from CAPA, Ebenerzer Baptist Church, The Lemington Chorale, Taylor Alderdice High School, Temple Sinai, Unitarian Universalist Church of Greater Pittsburgh and Woodland Hills High School will unite their voices to lift up the values championed by Dr. King: diversity, unity, non-violence, justice, peace, love, compassion, desegregation, anti-racism and anti-poverty. In addition to the uplifting chorale ensemble, the event features MLK-inspired oratory by the award-winning artist Vanessa German and performances by Reed Dance II. There is no charge for admission; donations will be accepted the door and will benefit the Food Bank of Greater Pittsburgh. $1 advance tickets to the Byham Theater performance can be purchased at www.TrustArts.org.
8. PSO @ City of Asylum
January 25, City of Asylum
Join PSO and City of Asylum for a new collaboration that explores the creative intersection of music, art and spoken word. January's partnership, "Venezuela: Turmoil and Artistic Vitality," features Conductor Rafael Payare. Attendees receive discounts to BNY Mellon Grand Classical concerts. Attendance is limited to 140 people at each event, so make sure to reserve your spot!
9. FREE GOOD FRIDAYS presents by UPMC Health Plan
Each Good Friday in January, The Warhol
There's no better way to while away the cold winter days than with a visit to a museum. Luckily, UPMC Health Plan is helping us do just that with the seven floors of The Warhol! Each Good Friday in January, from 5pm-10pm, enjoy free museum admission, special guest DJs Gusto & Naeem and a cash bar. Sift through Warhol's Time Capsules, enjoy an artistic rendering of Campbell's Soup and dance in Silver Clouds.
10. Vintage Valentines Workshop at Ace Hotel
February 11, Ace Hotel
Feeling artsy after your Free Good Friday museum admission? Head over to East Liberty to create unique Warhol-inspired Valentines. Show your love with silkscreened tattoos and vintage valentines, using his blotted line, silkscreen and rubber stamping processes. Sip a cocktail and create Warhol-inspired valentines in the Ace Hotel gym. This event is co-presented by The Warhol Museum and Ace Hotel Pittsburgh.