True to Punxsutawney Phil's word, the spring season is slowly shooing winter off the stage. How fitting, then, that we're finally able to reveal the stellar lineup of featured music coming to our very own Dollar Bank Three Rivers Arts Festival main stage this June 7-16, 2019.
The festival celebrates its 60th birthday this year, and the musical acts on deck are as varied as ever. To get your excitement levels going, we've put together a quick run-through of what to expect this June. Got your headphones ready? Great — let's get listening!
June 7 — India.Arie
The festival opens with a bang this year. India.Arie, a multiple Grammy-winning soul and R&B singer-songwriter, will bring her smooth sound to the Dollar Bank Main Stage. India's performance will come hot on the heels of her latest album Worthy, which dropped last month. True to its name, the record has a heavy focus on personal empowerment. You'll definitely want to soak up some sun rays and self-love at this show.
June 8 — Marty Stuart and the Fabulous Superlatives
When it comes to country music, Marty Stuart is royalty and archivist all rolled up into one iconic package. The five-time Grammy winner has dedicated his life to the celebration of Americana. On the stage his mandolin and guitar picking skills rival the best. At home he carefully watches over a 20,000+ piece collection of country music memorabilia. Stuart will take to Point State Park with his band, The Fabulous Superlatives, a collection of world-class musicians in their own right. It'll be a toe-tapping time for all.
June 9 — Nahko and Medicine for the People (+ The Teskey Brothers)
Nahko and Medicine for the People hit the Dollar Bank Main Stage on day three of the festival. The six person collective will bring their signature style: uplifting acoustic music with an anthemic flavor. It'll be the quintessential festival sound, sure to get the entire audience singing and clapping along.
Earlier in the evening, The Teskey Brothers will blanket Point State Park with warm sounds reminiscent of Motown & Stax soul. Despite lead singer Josh Teskey's growling, Otis Redding-esque vocals, the four-piece doesn't hail from Detroit or Memphis. Instead, they call Melbourne, Australia home. That's a long way to travel for a show — let's make sure to provide the audience they deserve.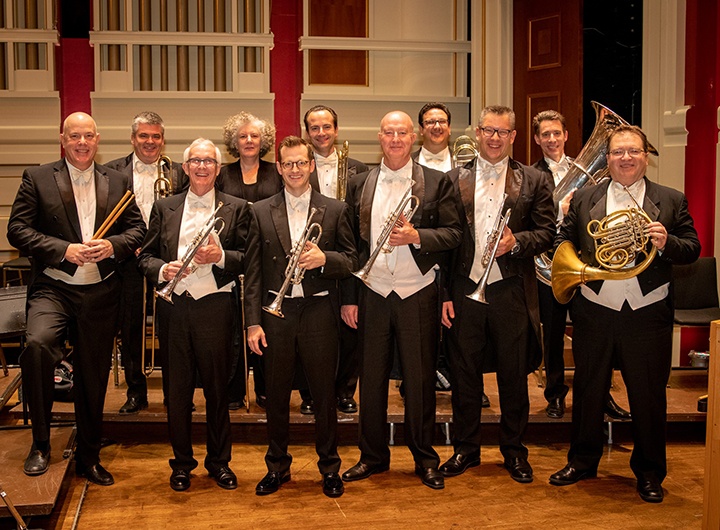 June 10 — Pittsburgh Symphony Orchestra
Pittsburgh's Symphony Orchestra should need no introduction. Consistently held as one of the finest symphonies in the country, the PSO is a Pittsburgh staple with more than 120 years of history (and multiple Grammys to back the claim up). This special performance by the their brass section is a must-see for all ages. The chance to enjoy their talents under the wide expanse of the springtime sky is one of those opportunities that makes TRAF such a special festival.
June 11 — J. Roddy Walston & The Business
The fifth night of the 2019 festival won't be a quiet one. J. Roddy Walston & The Business will bring their driving, energetic, rock and roll sound to Point State Park. While there will be no shortage of power chords and distorted guitar, JRWATB also throws in a healthy dose of upright piano. Throw up those horns and headbang the night away.
June 12 — Kaia Kater
Kaia Kater's show will put banjo front-and-center — but not in the toe-tapping, uptempo way you might assume. The Afro-Caribbean-Canadian singer-songwriter infuses her music with haunting, appalachian sensibilities. That, no doubt, stems from her West Virginian musical education at Davis & Elkins college. Expect traditional folk sounds interwoven with modern lyrical themes.
June 13 — Lucius
Indie pop group Lucius will grace the Dollar Bank Main Stage with some of the tightest vocal harmony you'll hear anywhere. Lead singers Jess Wolfe and Holly Laessig share more than flowing melodies — they also always perform in identical, flamboyant outfits (including wigs). The two have contributed vocals for Roger Waters, Jeff Tweedy, John Legend, Mavis Staples, John Prine, Lukas Nelson and more. If that's not endorsement enough, we don't know what is.
June 14 — Tank and the Bangas + Too Many Zooz (co-headliners)
If a night of high-energy performances sounds appealing, Friday, June 14th is a must-attend. To drive the point home, prepare for two — yes, two — stellar featured acts.
First up will be Too Many Zooz, a bombastic trio playing self-described "Brasshouse" music. Leo P. (saxophone), Matt Doe (trumpet) and King of Sludge (percussion) cut their teeth busking in New York City subway stations. Viral videos of their performances eventually propelled the group into the spotlight. With outlandish outfits and intense dance moves, the trio shines brightest in live performances.
As if that wasn't enough, closing out the night will be Tank and the Bangas, a New Orleans-based band that rose to fame after winning the 2017 NPR Tiny Desk Contest. With a childlike sense of energy, the group melds R&B, hip-hop, soul, funk, jazz, blues and spoken word poetry into a sonic feast for the senses. As one YouTube commenter mused on their Tiny Desk performance, "They sound like a hug from your grandma."
June 15 — Mandolin Orange (+ Mipso + Parsonsfield)
In stark contrast the previous night's shows, the ninth evening of the festival will present a much softer sound. Andrew Marlin and Emily Frantz of the North Carolina folk duo Mandolin Orange may not be dancing around on stage like Leo P. of Too Many Zooz, but their expert songwriting will fill Point State Park with an unforgettable atmosphere. Frantz and Marlin's intertwined harmonies are perhaps only surpassed by the depth of their lyrical companions.
Festival goers will also be treated to the sweet sounds of Mipso, another North Carolina-based folk group. The string band's driving, subtly-upbeat sound and tight harmonies are the perfect companion to a crisp spring sunset. Earlier in the day, folk rock group Parsonsfield will bring their energetic live performance to the Main Stage.
June 16 — Karl Denson's Tiny Universe
Karl Denson's Tiny Universe will play away the final evening of the 2019 festival. A singer and saxophonist, Denson's set will mix together funk, soul, jazz and more in one big, jam-band pot. KDTU will be playing hot on the heels of their newest album, Gnomes And Badgers, which released earlier this month. The vibes will be good for this one, so prepare your best dance moves.
That rounds out the first batch of announcements for the 2019 Dollar Bank Three Rivers Arts Festival. The excitement isn't over, however, as there are many reveals for music, art, creative activities and more to come in mid-April. We can't wait to see you this June!