Visit the 2019 EQT Children's Theater Festival May 16 – 19 for a weekend full of fun for the whole family! Spend the day with friends and family participating in hundreds of free activities and seeing incredible performances by internationally-renowned theater groups.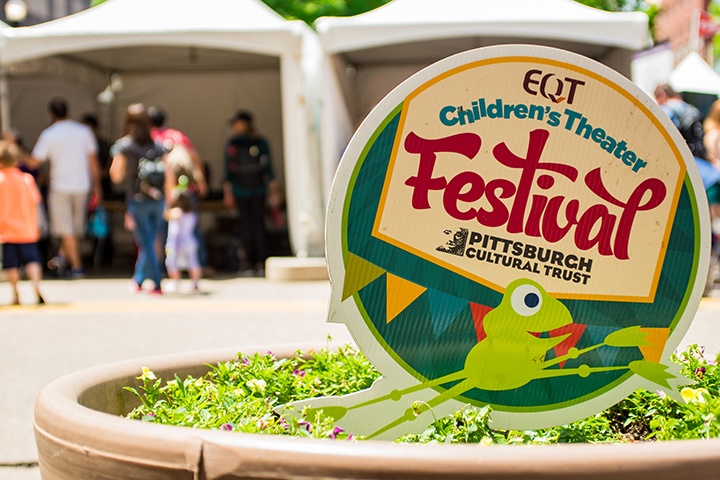 Arriving Downtown
Located in the heart of Pittsburgh's Cultural District, this year's EQT Children's Theater Festival is bound to attract a lot of visitors, so reserve your parking spot now! Parking garage passes for the Theater Square Parking Garage must be purchased in advance. Call 412-456-6666 or visit the Box Office at Theater Square to buy yours today. You can also use the parkpgh.org website to get real-time parking availability updates for over 20 downtown lots that are within walking distance of the festival grounds. Public transportation provided by the Port Authority of Allegheny County is another popular way to get into the city. A bus can ride you and your family to a nearby bus stop or take the light rail trolley to the Wood Street Station and get dropped off right in the middle of the action. Visit PortAuthority.org to find the route that works best for you.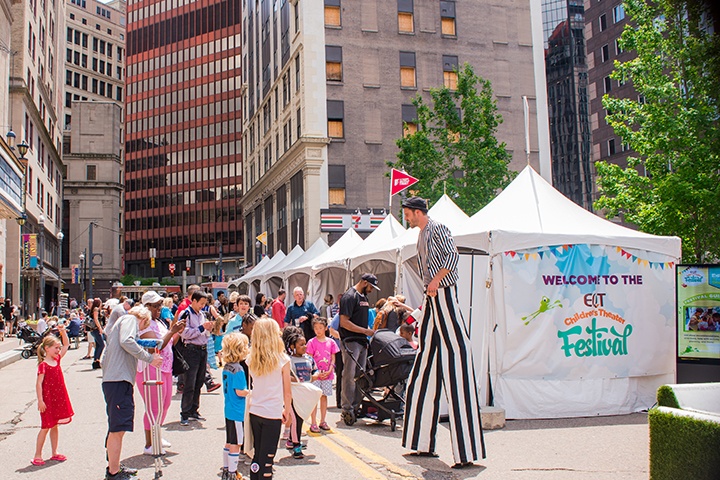 Finding a Festival Guide
Have a question about the festival route? Need a recommendation for a show? Looking for which activity to do next? Ask a Festival Guide! Dressed in green vests, our Festival Guides would be more than happy to answer any and all questions you have about the EQT Children's Theater Festival. Plus, they're a Frog Stop! Ask nicely for a sticker to add to the back of your Festival booklet.
Frog Stop Scavenger Hunt
Collect stickers while exploring EQT's Children's Theater Festival and Pittsburgh's Cultural District. Get at least five stickers and earn a treat from Millie's Ice Cream Truck on 7th Street! Participants must be 15 years old or younger.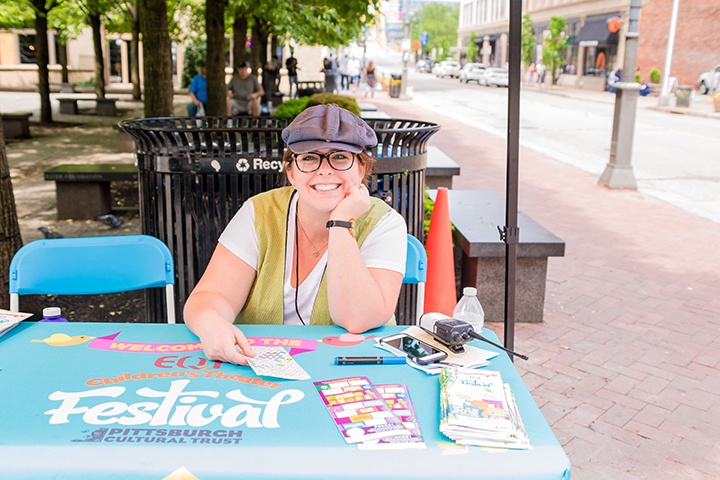 Where to Eat
Fuel up for an afternoon at the festival at any of our recommended, family-friendly restaurants downtown. Food is culture, so what better way is there to enhance your day in the Cultural District than by grabbing a bite with those you love most?
Looking for a more "festival" type of lunch? Grab a bite at any of the food trucks available throughout the festival route.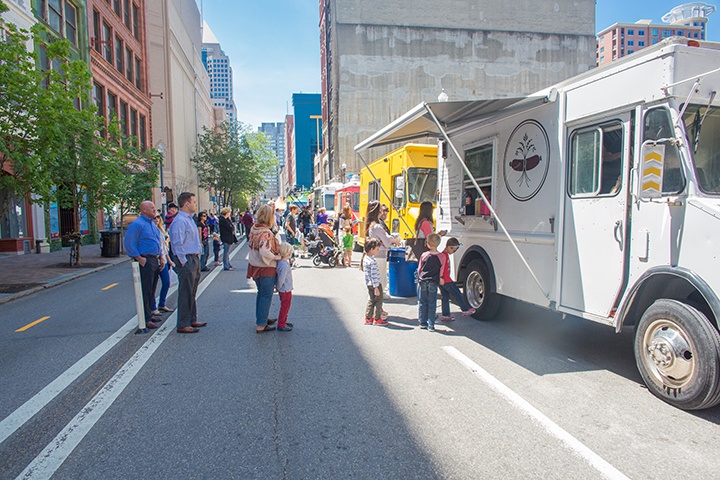 Plan Your Day at the Festival
Babies and Toddlers
- Babies and their parents are invited to move and explore with their bodies in Sky and Stone, an interactive show that sparks curiosity, exploration, and play
- Enjoy a play space designated for the smallest theater goers at Baby Zone
- Visit Katz Plaza and create Eyeball Art inspired by one of Pittsburgh's most recognizable sites
- Make and take home creations with Kidsburgh and Remake Learning Activities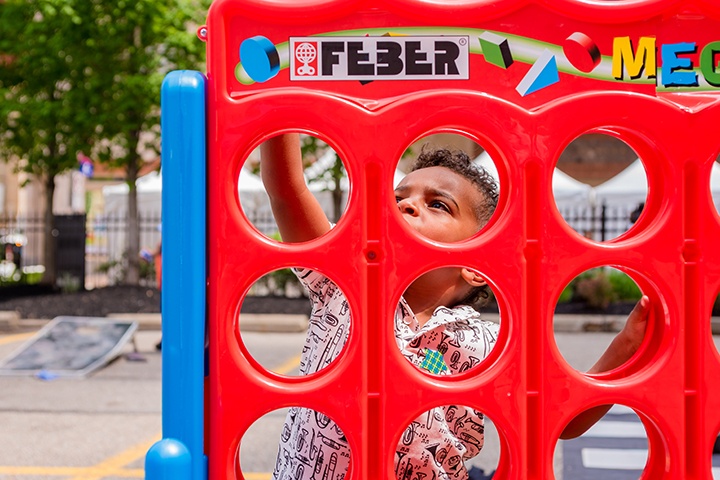 Kids ages 3+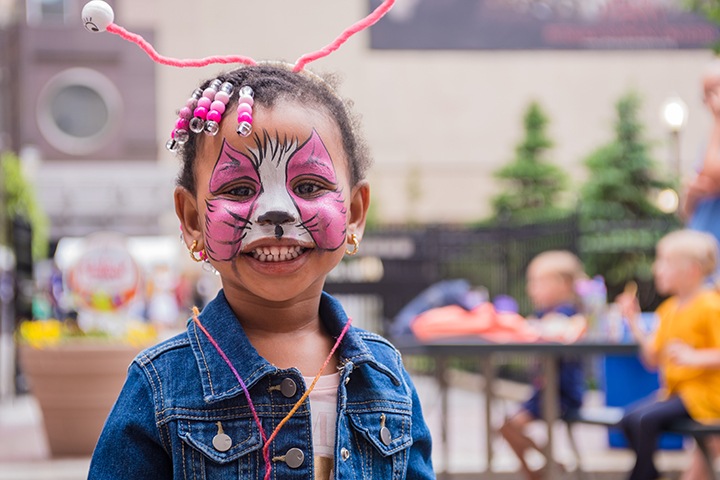 Pre-teens and Teens
- Step into a daydream that unfolds before your eyes with Murikamification, performed throughout the Cultural District
- Join actress and creator Sarah Carleton for a Young Actors' Workshop at the Pittsburgh Public Theater that's both fun and informative
- Immerse yourself in the beautiful public art permanently installed throughout the Cultural District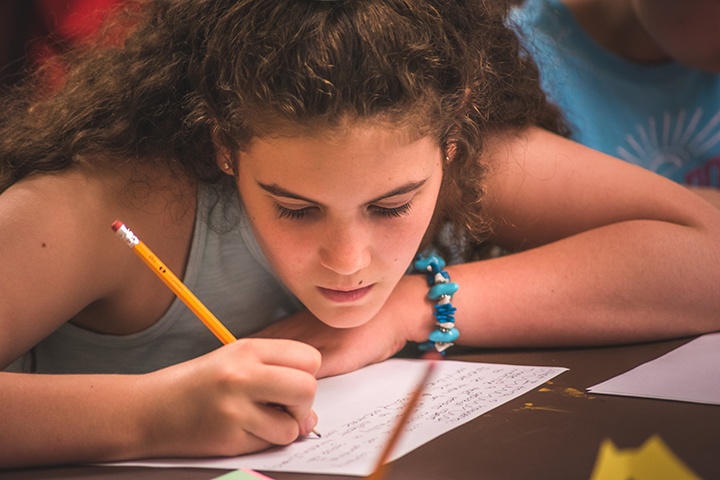 Fun for All-ages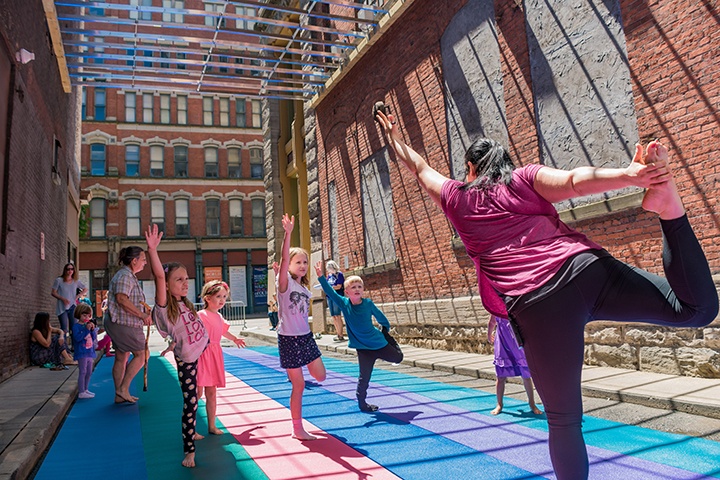 Sensory Friendly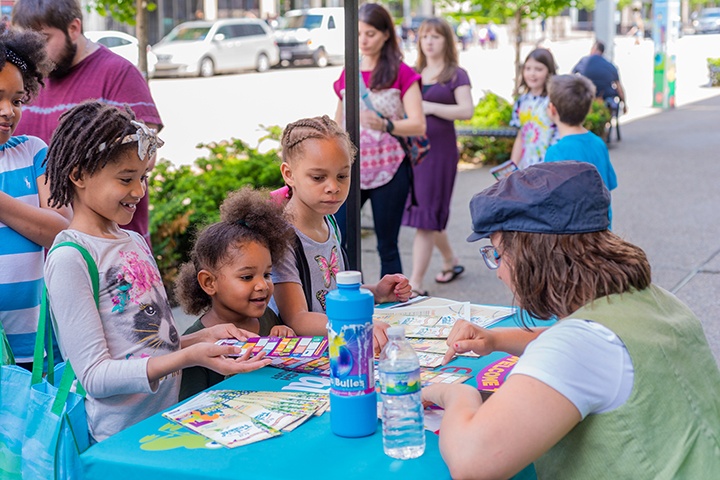 Purchasing Tickets to Shows
Be sure to purchase tickets for the shows you're most excited for in advance. Tickets for Emily Brown and the Thing, Fly, Sons of Mystro, Sky and Stone, Murikamification, and Air Play are available for purchase at TrustArts.org/PghKids, or visit TrustArts.org/groupsales for purchases of 10 or more tickets. Attend more shows and save more per ticket!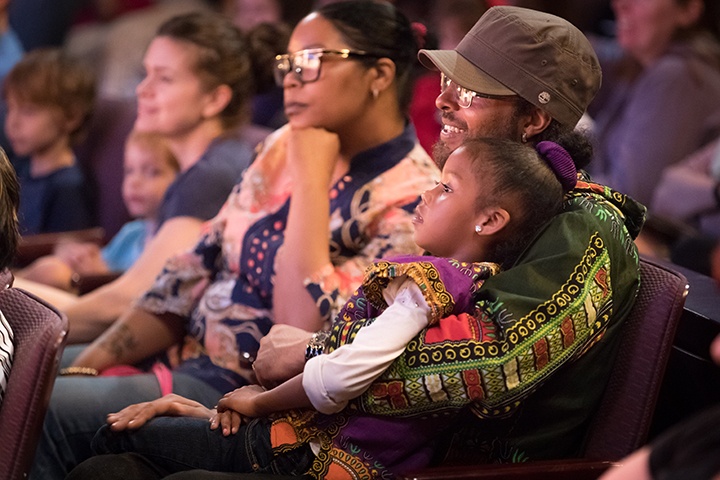 See the full list of festival events and begin planning your trip to the 2019 EQT Children's Theater Festival. We hope to see you there!