When the world and life as we knew it turned upside down at the beginning of March, the Pittsburgh Cultural Trust was forced to delay many events, including our 2020-2021 PNC Broadway in Pittsburgh season announcement. We received overwhelming feedback from Broadway audiences that they didn't want to wait to learn about next season's shows. Hearing our fans' message loud and clear, we are humbled and excited to reveal one of the most impressive lineups of shows in the history of the series. Not only are we breaking our record for number of Best Musical and Best Revival Tony winners on one season, but the collection of eight shows runs the gamut across genres and styles, featuring the best of the best direct from Broadway.
Every season of PNC Broadway in Pittsburgh tells a story and this year, we are particularly proud to bring so many shows that offer new twists on classic tales, keeping them relevant for audiences of today. As the curator of this seasonal story, I have the honor and privilege of previewing shows in New York City, and on occasion in other markets around the country, to determine which ones you will find most compelling. I try to find shows that will not only entertain our guests, but also deliver moments of surprise and delight that audiences will remember for a lifetime. Live Broadway events have that power, and I invite you to experience it all with us as the curtain rises on this new season!
With that in mind, here are some of my thoughts on what's most exciting about each show.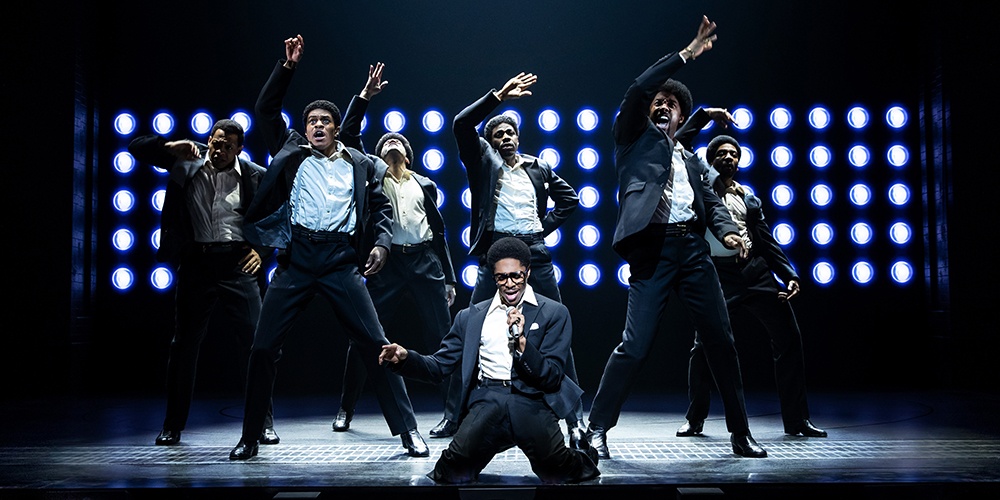 Ephraim Sykes (kneeling) and the cast of Ain't Too Proud. Photo by Matthew Murphy.
Ain't Too Proud
August 25 – 30, 2020 | Benedum Center
Get ready, because here it comes! This show follows The Temptations' journey from the streets of Detroit to the Rock & Roll Hall of Fame. Nominated for 12 Tony Awards, Ain't Too Proud tells the thrilling story of brotherhood, family, loyalty, and betrayal, as the group's personal and political conflicts threatened to tear them apart during a decade of civil unrest in America.
There are so many hits in this musical, from "My Girl" to "In the Still of the Night" to "The Way You Do The Things You Do," that are not only the soundtrack of a generation but still play today. Watching the audience enjoy this spectacular event is almost as fun as the show itself, as the energy and music don't stop from beginning to end. When I saw the show for the first time in May of 2019, many people were not able to stop themselves from jumping up and dancing, they were so engaged with the show.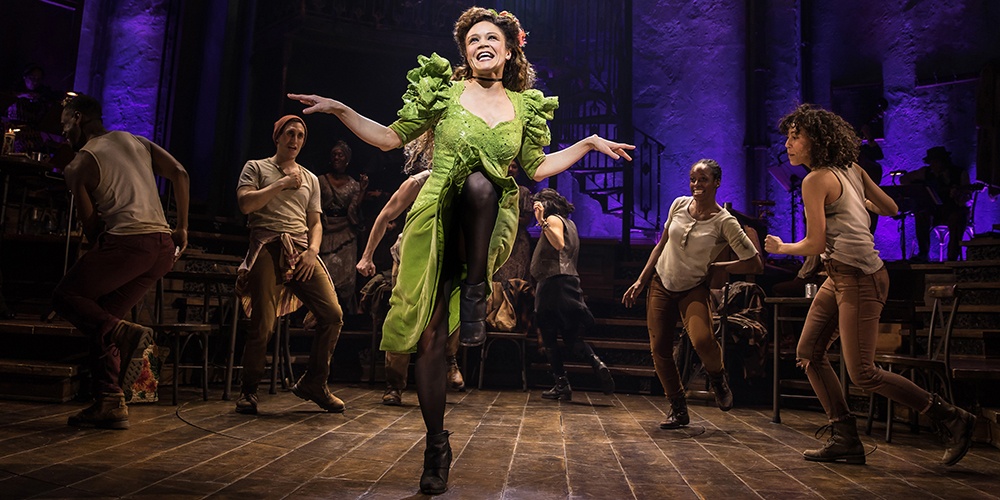 Amber Gray and the Original Broadway Cast of Hadestown. Photo by Matthew Murphy.
Hadestown
October 27 – November 1, 2020 | Benedum Center
Winner of eight Tony Awards®, including Best Musical, and the Grammy Award for Best Musical Theater Album, Hadestown intertwines two mythic tales — that of young dreamers Orpheus and Eurydice, and that of King Hades and his wife Persephone — as it invites you on a hell-raising journey to the underworld and back.
The set and atmosphere of this show transport you to a New Orleans-style music club that transforms into Hades' domain with musicians and performers all onstage. This new spin on Greek mythology is entrancing, romantic, and surprising while simultaneously touching upon political issues that are relevant today. I loved how Hadestown showed shades of gray in each character, leaving the audience surprised by the characters and arc of a centuries-old story.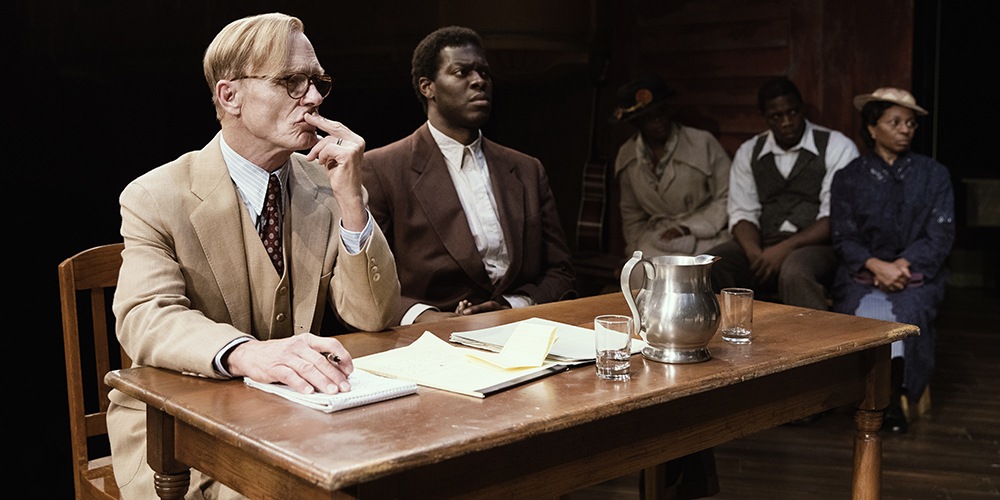 Ed Harris in To Kill a Mockingbird. Photo by Julia Cervantes.
To Kill a Mockingbird
November 24-29, 2020 | Benedum Center
Harper Lee's Pulitzer Prize-winning classic courtroom drama comes to life through Aaron Sorkin's masterful playwrighting in To Kill a Mockingbird. The open-hearted dissection of justice and (in)tolerance in the American South is a story known by many, but Sorkin's crisp dialogue and Bartlett Sher's direction will leave you feeling like you are experiencing it for the first time.
A particularly brilliant component of this stage adaption is the choice of extremely skilled adult actors playing the children of the story – Scout, Dill, and Jem. As they narrate, we watch them grow and be shaped by everything that happens. It is a truly amazing theatrical feat.
Hamilton
January 5 – February 7, 2021 | Benedum Center
Hamilton is the story of America then, told by America now. Featuring a score that blends hip-hop, jazz, R&B, and Broadway, Hamilton has taken the story of American founding father Alexander Hamilton and created a revolutionary moment in theater — a musical that has had a profound impact on culture, politics, and education.
When the show first came to Pittsburgh in 2019, it was the fastest sell-out in PNC Broadway in Pittsburgh history and brought a record number of guests to the Benedum Center. This time around, we are adding an additional week, nine extra performances, to the run so more Pittsburghers than ever can experience the theatrical landmark.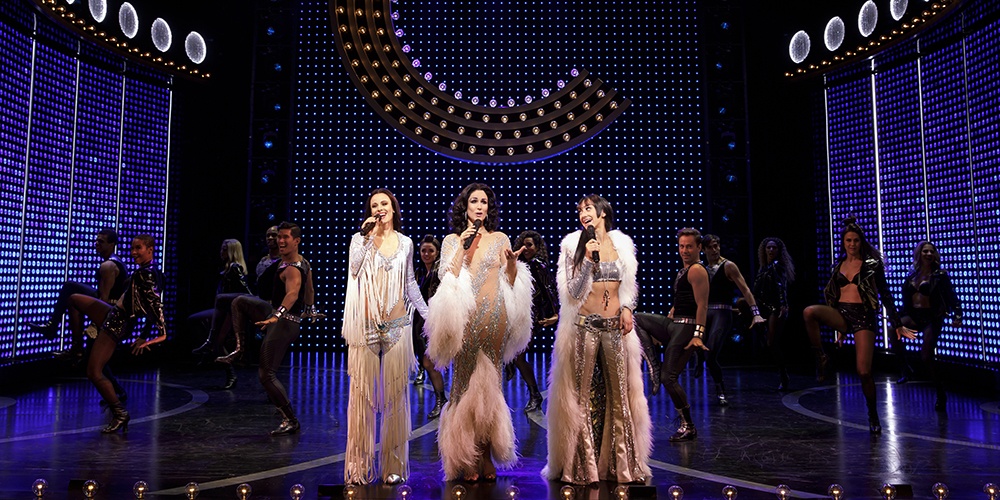 Teal Wicks as Lady, Stephanie J. Block as Star, Micaela Diamond as Babe and the cast of The Cher Show Original Broadway Company. Photo by Joan Marcus.
The Cher Show
February 23 – 28, 2021 | Benedum Center
The Cher Show is 35 smash hits, six decades of stardom, two rock-star husbands, a Grammy®, an Oscar®, an Emmy®, and enough Tony Award-winning Bob Mackie gowns to cause a sequin shortage in New York City, all in one unabashedly fabulous new musical that will have you dancing in the aisles.
Three Chers come to life on stage, telling a story of female empowerment as she rises and takes control of her stardom in a male-dominated entertainment industry. It's a super fun time with some of the most eye-popping outfits you'll ever see on stage.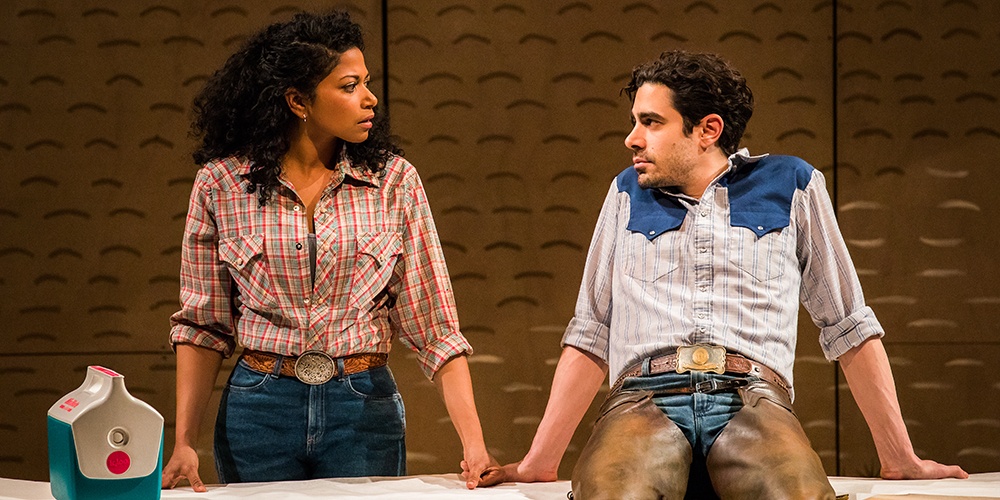 Rebecca Naomi Jones and Damon Daunno in OKLAHOMA!. Photo by Little Fang Photo.
OKLAHOMA!
March 9 – 14, 2021 | Benedum Center
"How is it that the coolest new show on Broadway is a 1943 musical?" says The New York Times.
Stripped down to reveal the darker psychological truths at its core, Daniel Fish's production tells a story of a community circling its wagons against an outsider, and the frontier life that shaped America. Upending the sunny romance of a farmer and a cowpoke, this OKLAHOMA! allows the classic musical – and our country – to be seen in a whole new light.
Before this production, I had never been to a revival where I had no clue what would come next. This revival of OKLAHOMA! is for the 21st Century; it's funny, sexy, dark, and jolting, and probably the most mind-blowing show on the season.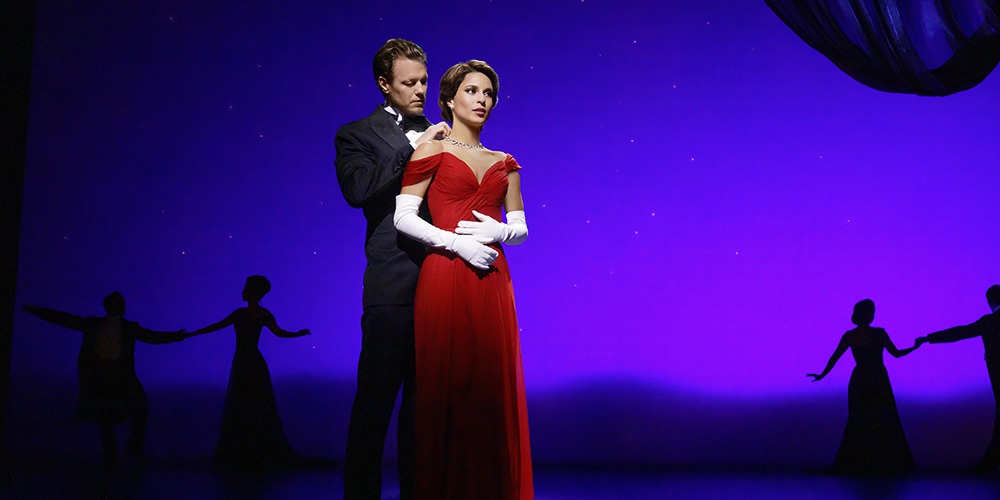 The Hamburg production of Pretty Woman: The Musical. Photo by Morris Mac Matzen.
Pretty Woman: The Musical
March 30 – April 4, 2021 | Benedum Center
One of Hollywood's most beloved stories of all time, Pretty Woman: The Musical is brought to life by a powerhouse creative team representing the best of music, Hollywood, and Broadway. The irresistible romantic fantasy of a modern-day Cinderella tells the story of Vivian and Edward falling in love against all odds as they bridge the gap between their different worlds.
Escape for a perfect night out at Pretty Woman: The Musical, with an original score by Grammy winner Bryan Adams (and Jim Vallance) and direction by the legendary Garry Marshall.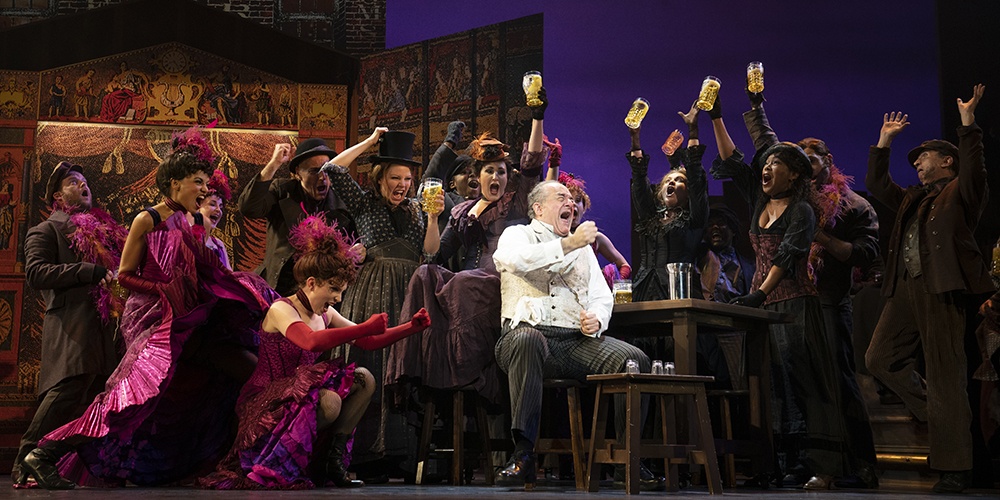 Adam Grupper (center, seated) as Alfred P. Doolittle and Company in The Lincoln Center Theater Production of Lerner & Loewe's My Fair Lady. Photo by Joan Marcus.
My Fair Lady
April 13 – 18, 2021 | Benedum Center
Boasting such classic songs as "I Could Have Danced All Night," "The Rain in Spain," "Wouldn't It Be Loverly," and "On the Street Where You Live," My Fair Lady tells the story of Eliza Doolittle, a young Cockney flower seller, and Henry Higgins, a linguistics professor who is determined to transform her into his idea of a "proper lady." But who is really being transformed?
Lincoln Center Theater productions are known for their traditional, spectacular musicals, larger-than-life sets, and stunning outfits. When I saw this show at the Kennedy Center after the tour was launched, I was concerned beforehand that the amazing scale and majesty of the production as it was staged at Lincoln Center's Vivian Beaumont Theater would not translate to the road. I was pleased that the touring production does not disappoint. Those Broadway in Pittsburgh veterans will remember other Lincoln Center Theater productions such as South Pacific, War Horse, and most recently, The King & I. My Fair Lady puts a twist on the classic through artful execution and the masterful direction of Bartlett Sher, who also directed To Kill A Mockingbird.
In addition to our eight-show season line-up, season specials for the 2020-2021 PNC Broadway in Pittsburgh season include the triumphant returns of Beautiful: The Carole King Musical playing November 17 through November 22, 2020 and Blue Man Group playing April 27 through May 2, 2021.
It's clear that the arts offer a guiding light in dimmer times and I think everyone is looking forward to the end of this brief intermission when we can all gather and share these artistic experiences in the Cultural District.
Marc Fleming is Vice President of Marketing, Communications and Broadway Programming for the Pittsburgh Cultural Trust
Want more? Join our email list!
Want to hear more about what's going on in the Cultural District? Sign up for the Pittsburgh Cultural Trust's mailing list.