Summers in Pittsburgh are like no other! From festivals to food trucks, the 412 has every event you need to make the best out of those summer days and nights. Here's a list of free events that you won't want to miss!
Downtown:
1 - Pittsburgh International Jazz Festival presented by Citizens Bank
June 20-23, Cultural District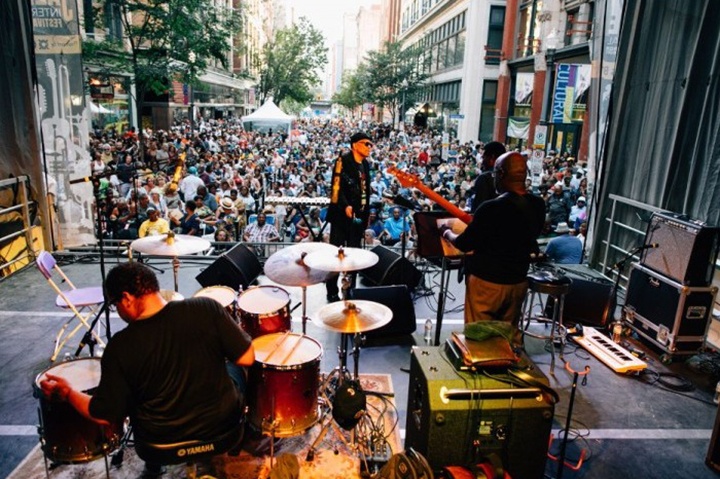 Photo courtesy of Joey Kennedy
Our friends over at the August Wilson African American Cultural Center are geared up for another edition of the Pittsburgh International Jazz Festival, a three-day festival that includes a combination of free outdoor concerts and ticketed shows inside the August Wilson African American Cultural Center. The festival brings jazz artists from all over the globe to Pittsburgh filling the Cultural District with smooth sultry sounds.
2 - Gallery Crawl in the Cultural District presented by UPMC and UPMC Health Plan
July 12, Cultural District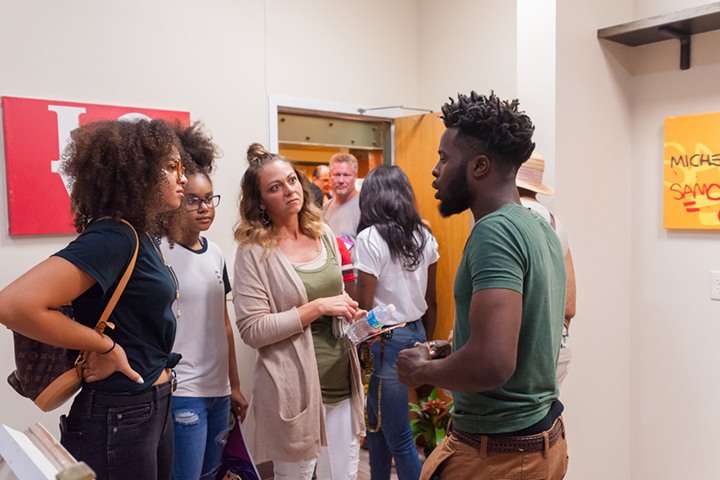 The seasonal Gallery Crawl throughout the Cultural District presented by UPMC and UPMC Health Plan is back and just in time for the beautiful weather. For this edition crawlers can expect brand new exhibits, food trucks, and much more! So grab a free Yuengling and check out some exciting art.
3 - Dancing in the Square
Fridays, June 7 – August 30, 2019 | 5:00 - 7:00 p.m., Market Square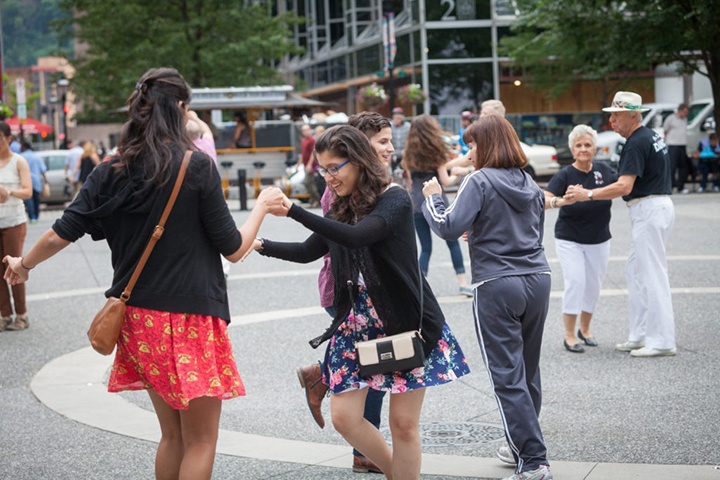 Photo courtesy of Pittsburgh Downtown Partnership
Presented by USA Dance Pittsburgh in conjunction with the Pittsburgh Downtown Partnership Dancing in the Square is a program that offers free dance classes of all kinds for Market Square visitors.
4 - BNY Mellon Presents JazzLive: Summer 2019
Tuesdays | 5:00 - 7:00 p.m., Backstage Bar and Katz Plaza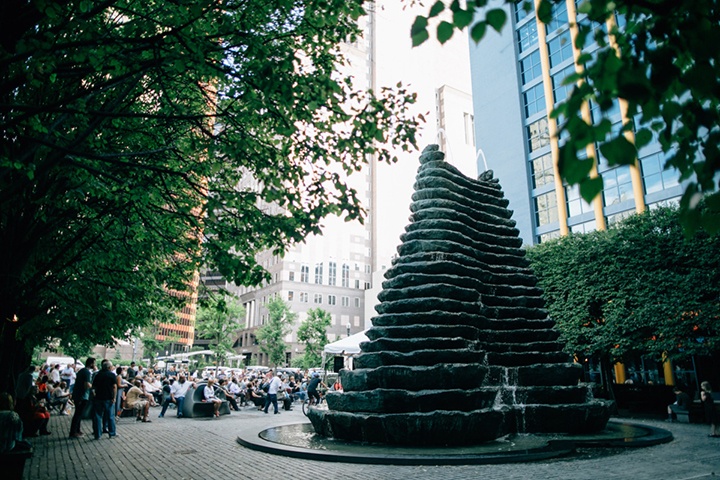 You guessed it, more jazz! The Cultural Trust's JazzLive series continues through the summer season and is now held solely outdoors at the Agnes R. Katz Plaza. In the case of inclement weather the series is moved inside to the Bakstage Bar.
5 - Picklesburgh 2019
July 26-28, Roberto Clemente Bridge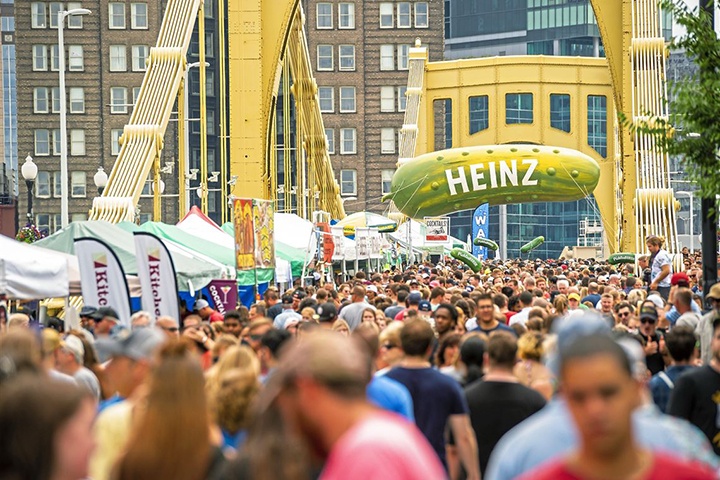 Picklesburgh is a culinary celebration that includes international dishes, prepared foods, and artisan cocktails that all feature pickled ingredients. Pickle lovers from all over can also enjoy pickle juice drinking contests, informative how-to demos and author talks as well as purchase merchandise such as pickled goods, books, and DIY products.
…….And Beyond
6 - Taste of Lawrenceville
July 14, Lawrenceville
A celebration of all things Lawrenceville, Taste of Lawrenceville is an all day event with breweries, food trucks, live music, and more. Try your favorite bites and brews from some of the best places that Lawrenceville has to offer. This event is pet friendly and registration is completely free.
7 - Squirrel Hill Night Markets
June 22, August 24, September 28, Squirrel Hill
Inspired by pop-up night markets in Asia and around the world, the Squirrel Hill Night Market is a free, outdoor street festival that's fun for adults and kids of all ages! The market includes more than 75 artists selling handmade items. There is also live music from local bands, art, & other performers as well as food from popular Squirrel Hill restaurants.