It's hard to beat the romance of a Broadway show at the Benedum Center. Music fills the air. A beautiful story plays out on stage. The gorgeous chandelier sparkles overhead. Truly date night at its finest.
For longtime PNC Broadway in Pittsburgh subscribers Steve and Maureen, that love of theater nights eventually blossomed into something even more special. That's why when the couple got married last October, there was only one theme for their special day: Broadway Musicals.
So, for their big day they pulled out all the stops. Save The Dates were, naturally, show tickets. Invitations took the form of custom playbills. The reception seating chart? A cast board.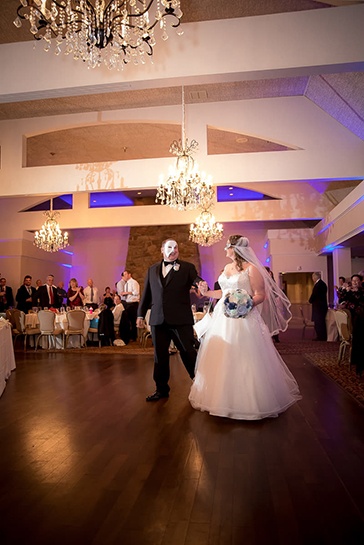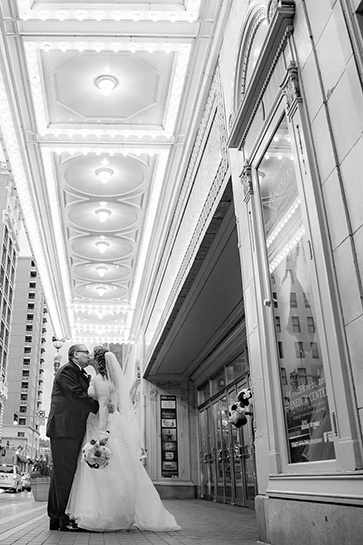 And, to top it all off, their musical selections did the Broadway theme justice as well. The couple entered their reception to the iconic theme "The Phantom Of The Opera" and their bridal party walked in to "Masquerade" — both songs from The Phantom of the Opera. All involved donned the appropriate masks to complete the look as well.
"Almost Paradise" from Footloose the Musical kicked off the night as their first dance. Fittingly, "So Long, Farewell" from The Sound Of Music closed out the celebrations. And what did Steven and Maureen do the day after the wedding? They came to the Benedum Center, of course, to see Anastasia.
Now that's a story — if we can be so bold — even better than the ones on stage.