Artists to Watch shines the spotlight on emerging local artists.
A Note From the Trust Arts Education Team
The Trust Arts Education Department is fortunate to have the passion and talents of Parag S. Gohel on our Teaching Artist roster. His attention to detail and ability to look at the bigger picture has helped immensely in the creation of new and reinvigorated theater education programs at the Trust. Parag is always bursting with energy, and knows how to lead a classroom to success through the arts.
Cultural District Connections
A self-described Renaissance Man within the Cultural District community, Parag has worn many different hats, including visual artist, performer, teacher, director, writer, and producer. Parag began his work with the Pittsburgh Cultural Trust as a Chalk Artist for the 2014 EQT Children's Theater Festival and the 2015 Dollar Bank Three Rivers Arts Festival where he created large-scale pieces throughout Downtown and encouraged collaboration from festival goers.
Since then, Parag has held several different acting roles in collaboration with the Trust, including the Trust Arts Education student matinee of Supernatural Shakespeare, and immersive experiences during the Pittsburgh International Festival of Firsts. More recently, Parag began work as a teaching artist for a variety of community programs in early childhood and K-12 classrooms. He has helped connect students to Broadway in Panoramic Theater Workshops, as well as work across generations through intergenerational learning programs. Parag also leads a week-long theatre production summer camp in the Trust Arts Education Center, where students have the opportunity to create and design their own short plays with the help of industry professionals.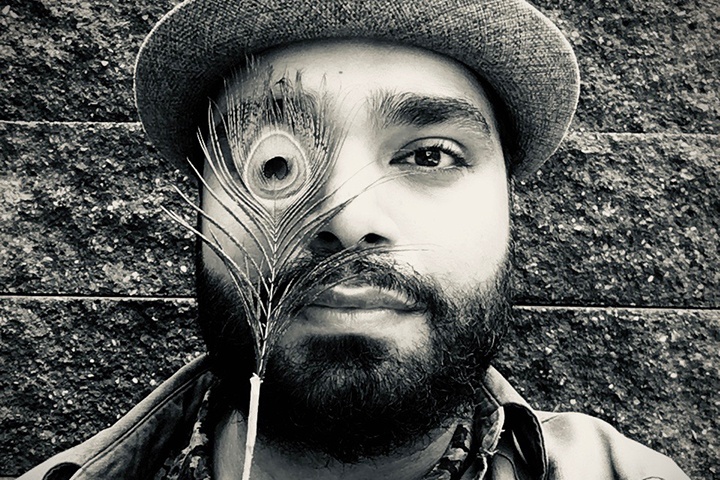 Meet Parag
Parag always had an interest in visual art and sound design growing up, and he found ways to incorporate his interests in his extracurricular activities — all while following the path his family had deemed more practical for his future. When he initially enrolled at the University of Pittsburgh he was a Pre-Med major, but he soon found himself drawn to the general education classes that let him explore his art more. He credits his Introduction to Performance course with changing his trajectory entirely, and he landed a leading role in a MainStage production that year. When his family saw him as an actor for the first time they supported his endeavors, and he eventually became a double major in Theatre Arts and Psychology.
After graduating, Parag became the manager of a tea shop where he would host open mic nights to gain interest in the business and highlight talent. That gig also allowed him to feature local art on the gallery walls and curate menu items centered around the community as well. In everything he does, Parag has a community-minded outlook, and it makes sense, given the kind of networks he's built in Pittsburgh.
"Pittsburgh is a tight-knit community and it's often that my worlds collide," Parag says. Throughout all of his endeavors, he says Pittsburgh has remained home base for him as he has ventured out to pursue projects in New York, Philadelphia, and abroad.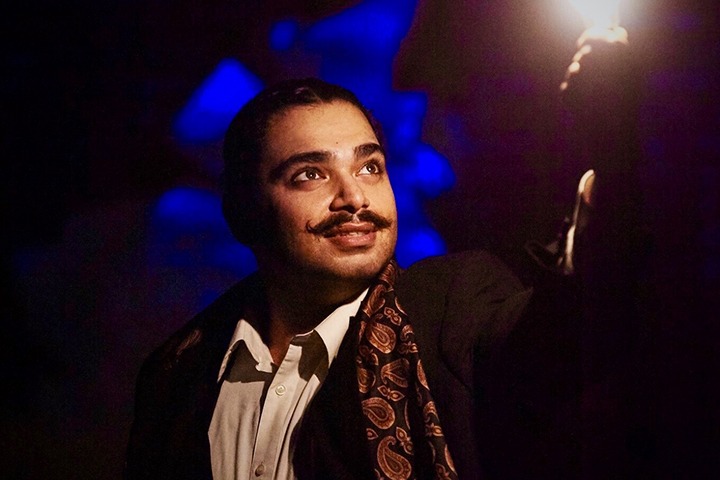 Beyond being a part of the theater community as an actor, director, writer, and general theater-maker, Parag has also had the opportunity to work in different educational programs with theaters and organizations like Quantum Theatre, City Theatre's Young Playwrights Institute, The Pittsburgh Public Theater's Creative Dramatics, Bricolage Ed and the Pittsburgh Cultural Trust, among others. Additionally, things came full circle for Parag with the University of Pittsburgh; he is currently an adjunct professor in the Theatre Arts Department teaching Introduction to Performance — the very class that laid the groundwork for his career — which is a role that he describes as being incredibly rewarding.
Parag says the collaborative nature of theater-making and arts education is the best part of the experience for him, and that there is a lot to learn from one another when coming together to create art.
"I often reflect on how imperative art is in helping make sense of the human experience, exploring the unknown more fervently, and inspiring meaningful change," Parag says. "Theatre specifically has helped me reimagine what is possible through storytelling and given me a profound sense of how everything is connected. I think that's the best part — the connection you make, that spark of energy that can set fire to new ideas and ways of thinking. It moves us forward."
Up next, Parag will be working with the From Page to Stage theatre production camp later this summer. Want to see him perform? He'll be performing in the title role of Othello with Food for Groundlings in August at the CCAC South Campus Theatre.
---
Photos by Bob Shields (top), Parag Gohel (center), Kristi Jan Hoover (bottom)