As we approach fall and prepare to wind the clocks back, you may think it's time to break out the snuggie pajamas and lock yourself in doors, but never fret! There's still plenty of free events happening in the 'Burgh from now until the end of the year.
Downtown:
1- BNY Mellon Presents JazzLive and Live Music Fridays & Saturdays,
Tuesdays, Fridays and Saturdays, September 31 - December 31 | 5:00 - 7:00 p.m., Backstage Bar at Theater Square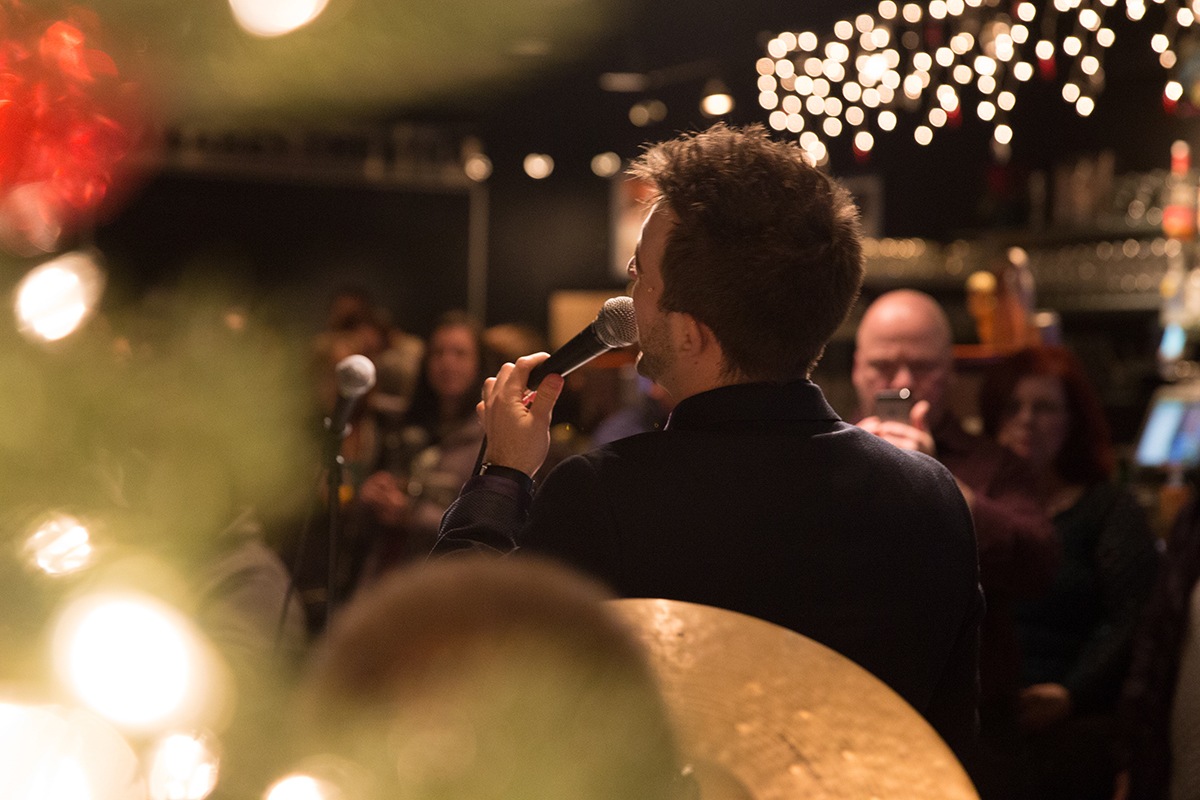 Photo Courtesy of Pittsburgh Cultural Trust
The Pittsburgh Cultural Trust's BNY Mellon Presents JazzLive series returns indoors to the Backstage Bar every Tuesday until December 31, featuring some of the region's finest jazz musicians. Can't make it on Tuesday? There's also live music on Fridays and Saturdays from the Backstage Bar's resident musicians.
2 - Saturday Night Market
Every Saturday, October 5 - 26, 2019 | 5:00 - 10:00 p.m., Market Square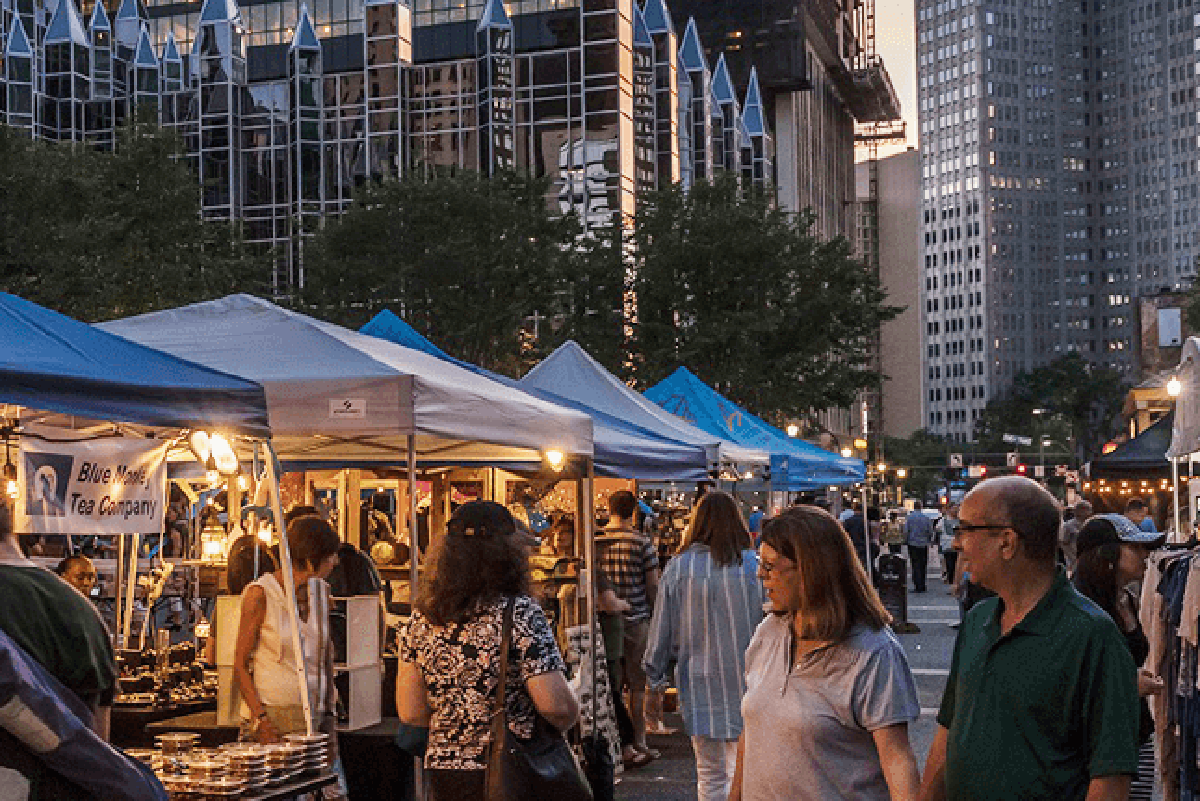 Photo Courtesy of Downtown Pittsburgh Partnership
The Downtown Pittsburgh Partnership continues their summer Saturday Night Market until late October. Come out to Market Square and be treated to your favorite tunes from local Pittsburgh artists as well shop for the best eats, jewelry, art, and much more!
3 - 25th Anniversary Community Day
October 20, 2019 | 10:00 a.m. - 7:00 p.m., The Andy Warhol Museum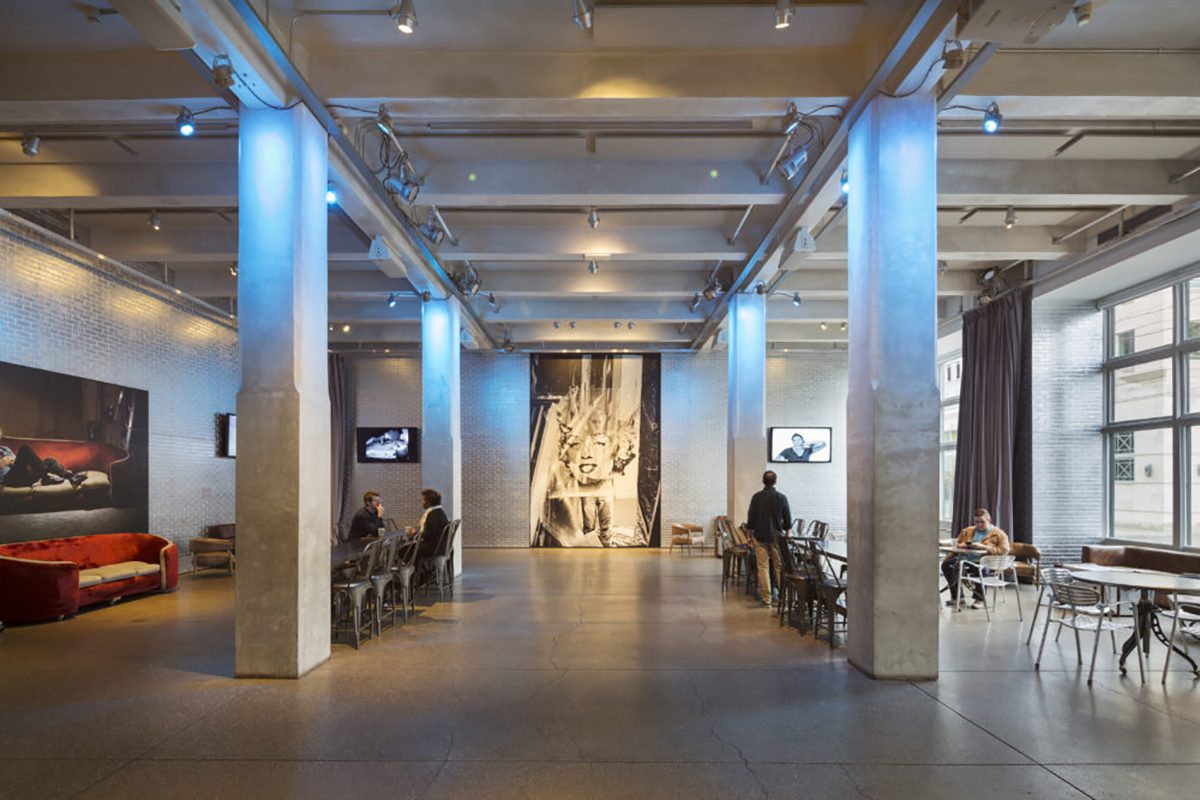 Photo Courtesy of Dean Kaufman
In honor of its 25th Anniversary the Andy Warhol Museum is free and open to the public on October 20th. Activities throughout the day will include hands-on artmaking, gallery talks and activities, live performances, and AWxAW: fifteen minutes of fame, a participatory art installation created by interdisciplinary artist Alisha Wormsley.
4 - Comcast Light Up Night
November 22, 2019 | Downtown Pittsburgh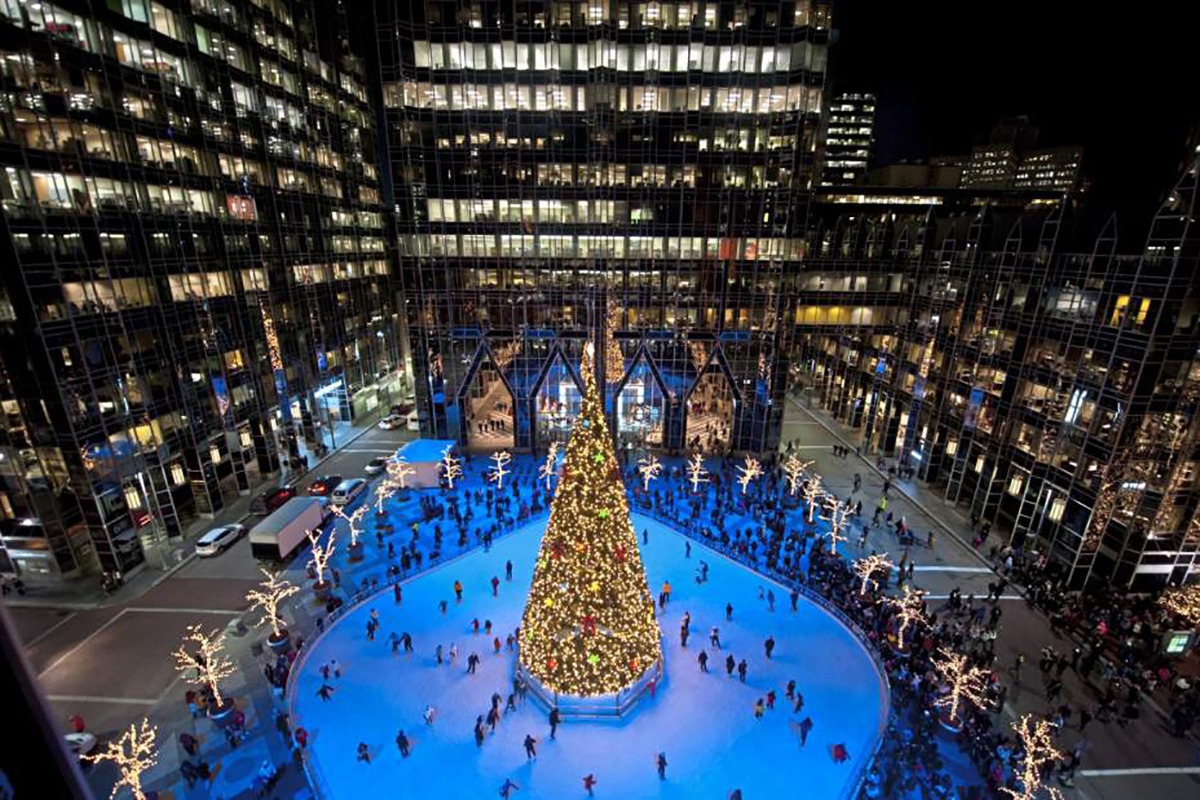 Photo Courtesy of Tribune-Review
Don't miss the kick-off of the Pittsburgh holiday season with the annual Comcast Light Up Night. This event marks the opening of the MassMutual Pittsburgh Ice Rink at PPG Place, the Peoples Gas Holiday Market, and lights up the streets and skies of Downtown Pittsburgh with outdoor Christmas trees, breathtaking window displays, and a finale filled with fireworks.
5 - Highmark First Night Pittsburgh
December 31, 2019 | 6:00 p.m. - Midnight, Cultural District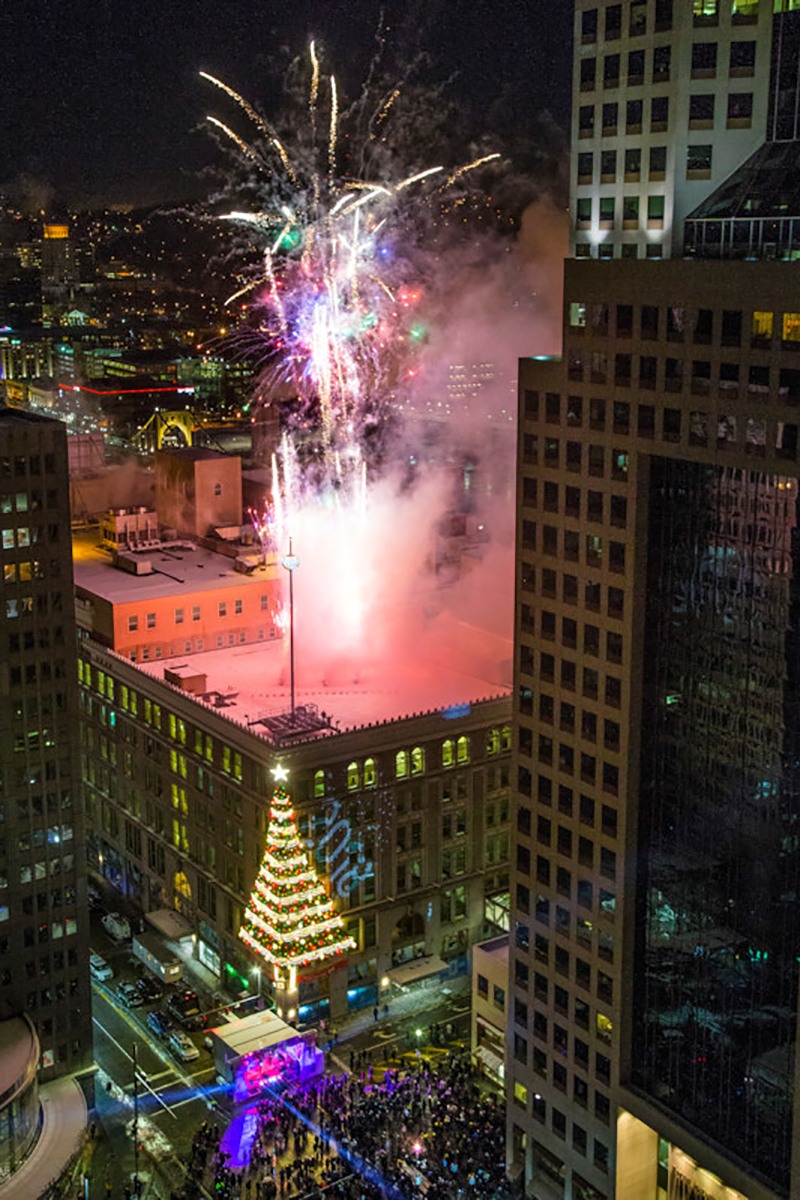 Photo Courtesy of Pittsburgh Cultural Trust
Should auld acquaintance be forgot, and never brought to mind? You got it, it's almost that time to bring in a new year and there's no better way then attending Highmark First Night Pittsburgh presented by the Pittsburgh Cultural Trust. This year will include 100+ plus events throughout the Cultural District such as ice sculptures, live magic, musical and dance performances, the annual New Year's Eve parade and of course the grand finale that will feature the raising of the Future of Pittsburgh ball and fireworks as we countdown into 2020! Stay tuned for the full lineup announcement.
…...And Beyond
6 - RADical Days 2019
September 19 - October 13, 2019 | Varying Locations Throughout Pittsburgh
RADical Days presented by the Allegheny Regional Asset District consist of 25 days of free admission, tours, performances, and family activities offered by the organizations and attractions that are funded by RAD. Examples include free tours of Heinz Field, PNC Park, free admission to the Pittsburgh Zoo, Pittsburgh Botanical Garden, Mattress Factory and much more. Click here for the full list of RAD days.
7 - A Taste of Lawrenceville: Harvest Festival
October 13, 2019 | 12:00 - 5:00 p.m., Lawrenceville
The celebration of all things Lawrenceville returns for the fall season! This pet-friendly event features live music, breweries, top selling local vendors, and much more. Tickets are completely free just simply register here.