Act 1 - Load-In
As the second largest touring production in a Broadway musical, the team behind The Phantom of the Opera is certainly is a force to be reckoned with. With just one more weekend and a few chandelier drops before we bid Phantom farewell, let's give a nod to the powerhouse that has kept the 1986 Broadway production a continual success.
The lustrous, ornamented sets that many know and love in the show is the result of 306 tons of scenery, lighting and sound equipment, over 100 stagehands, and 12 trucks worth of props. Within a 48 hour turnaround from one city stop to another, resident and local staff congregate in an all hands on deck fashion.
Several tons of set equipment are packed, unpacked, placed on stage, and then repacked for the next destination. Props and lighting are re-designed to accommodate the varying architectures underlying each theater space. The chandelier, installed directly on the Benedum ceiling and set to include advanced pyrotechnics, is meticulously tested to ensure the safety and security of all theatergoers.
Yet despite the beast that is load-in, the show always goes on.
Max Quinlan, the current resident director for the touring production, claims that no show has ever been cancelled in Phantom's 34-year history. This is all due, as Max notes, "in no small part to the talented cast and crew who are dedicated to making every show a success."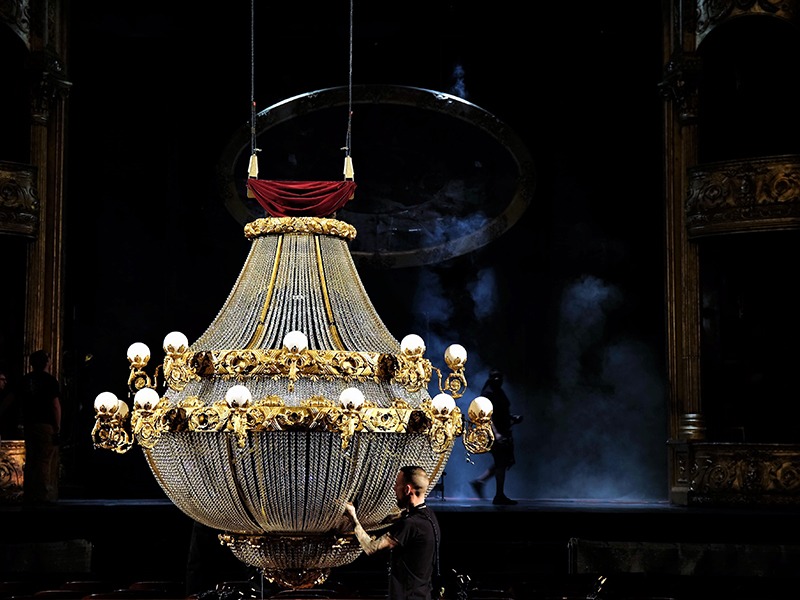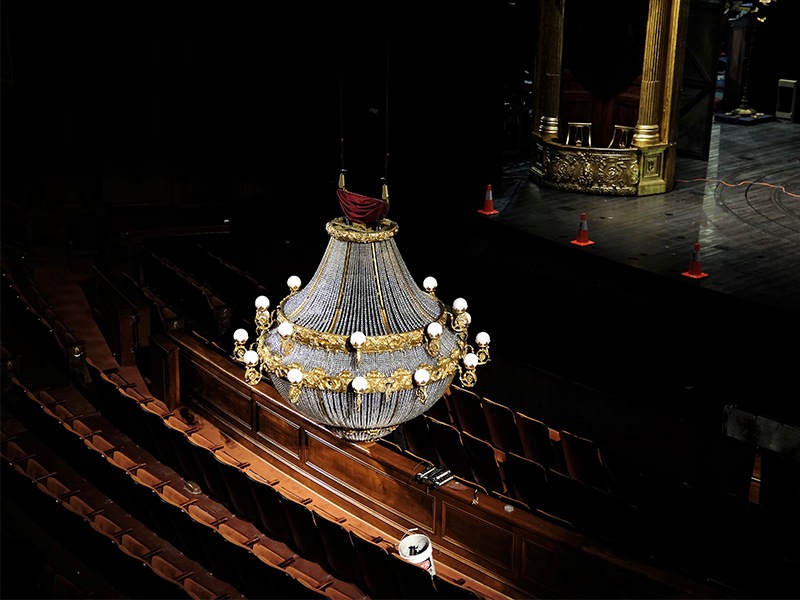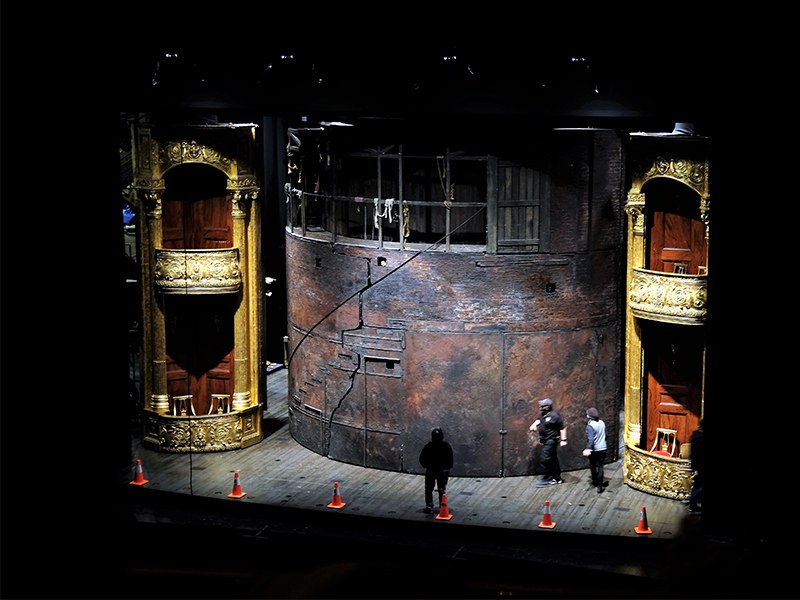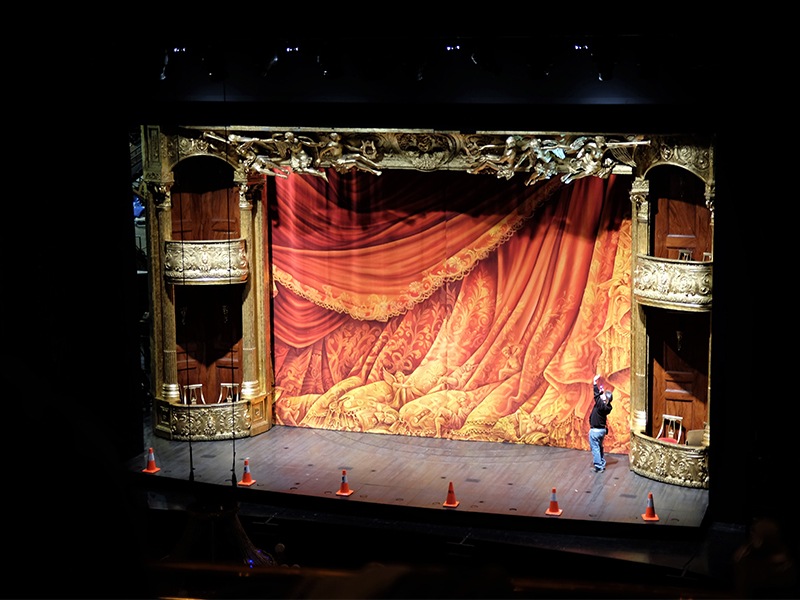 Act 2 - Final Sets
After a couple days of set-up and hundreds of helping hands, Phantom draws the curtains to reveal its set design. Have a look at the original models set designer Paul Brown created for the Phantom stage.
Hannibal Rehearsal on Stage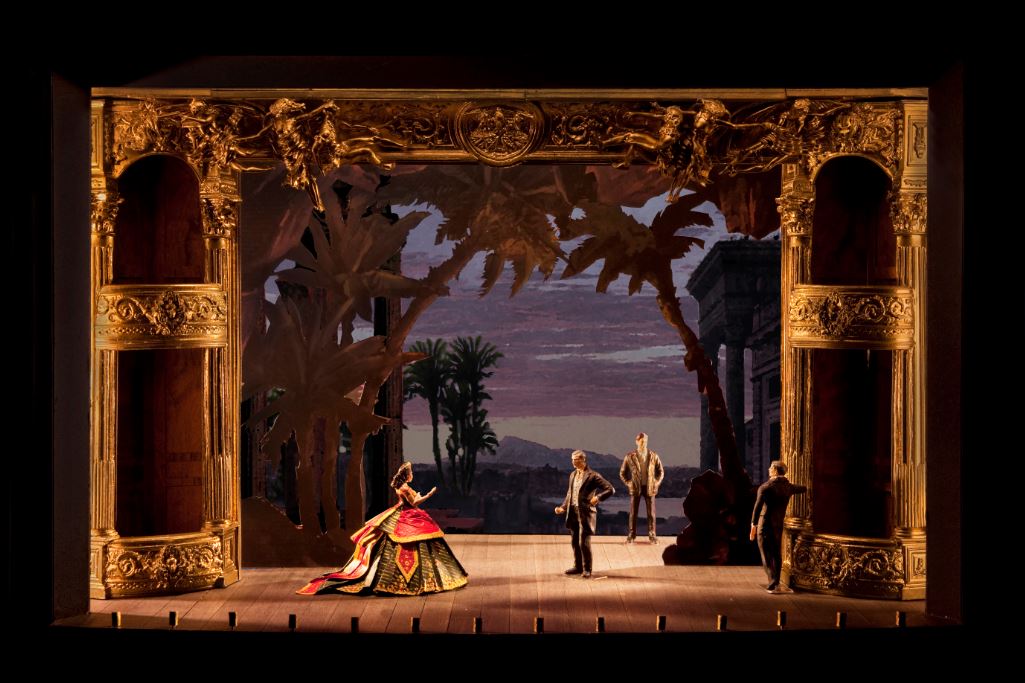 Stage of the Opera House
The Roof of the Opera House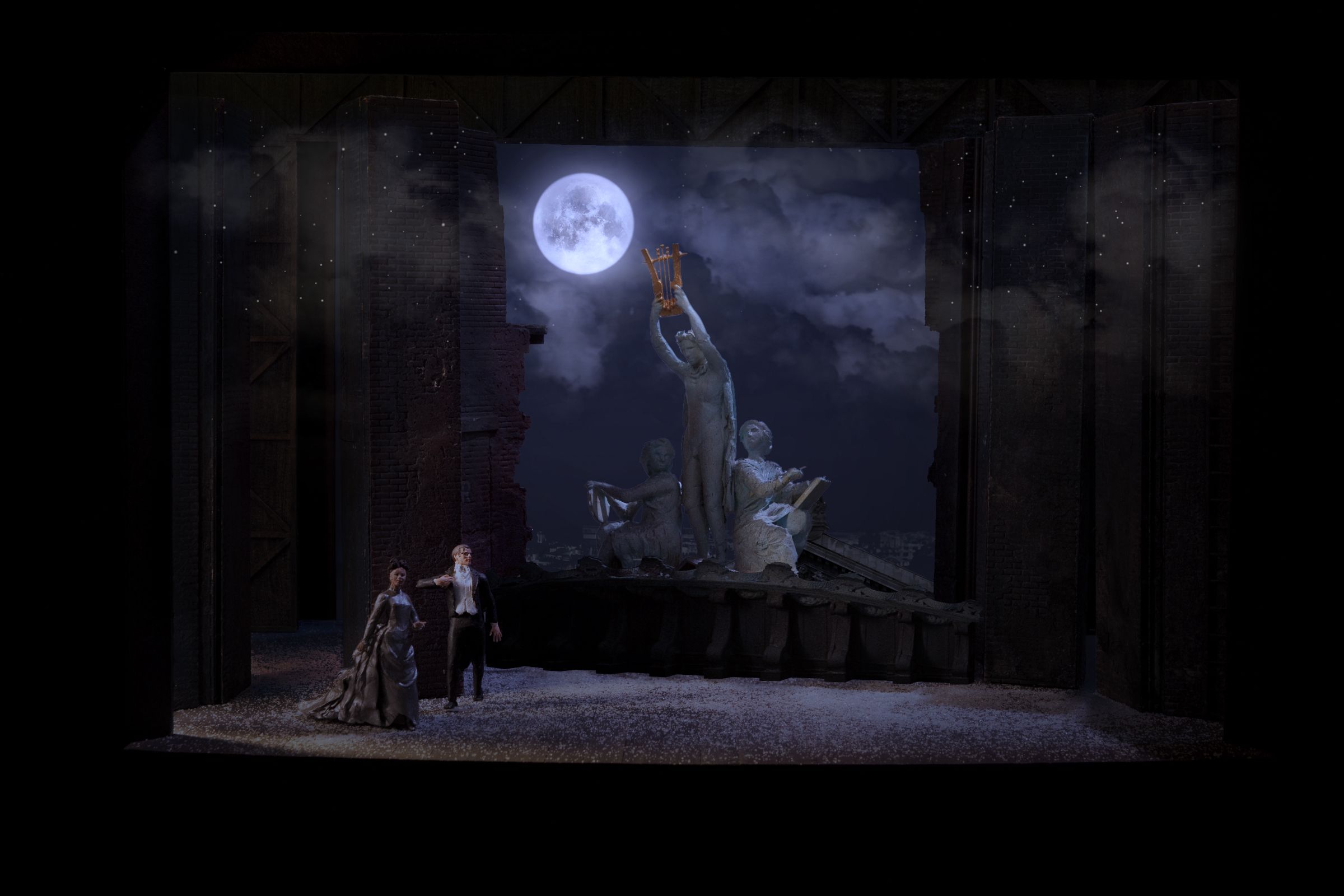 The Grand Ballroom of the Opera House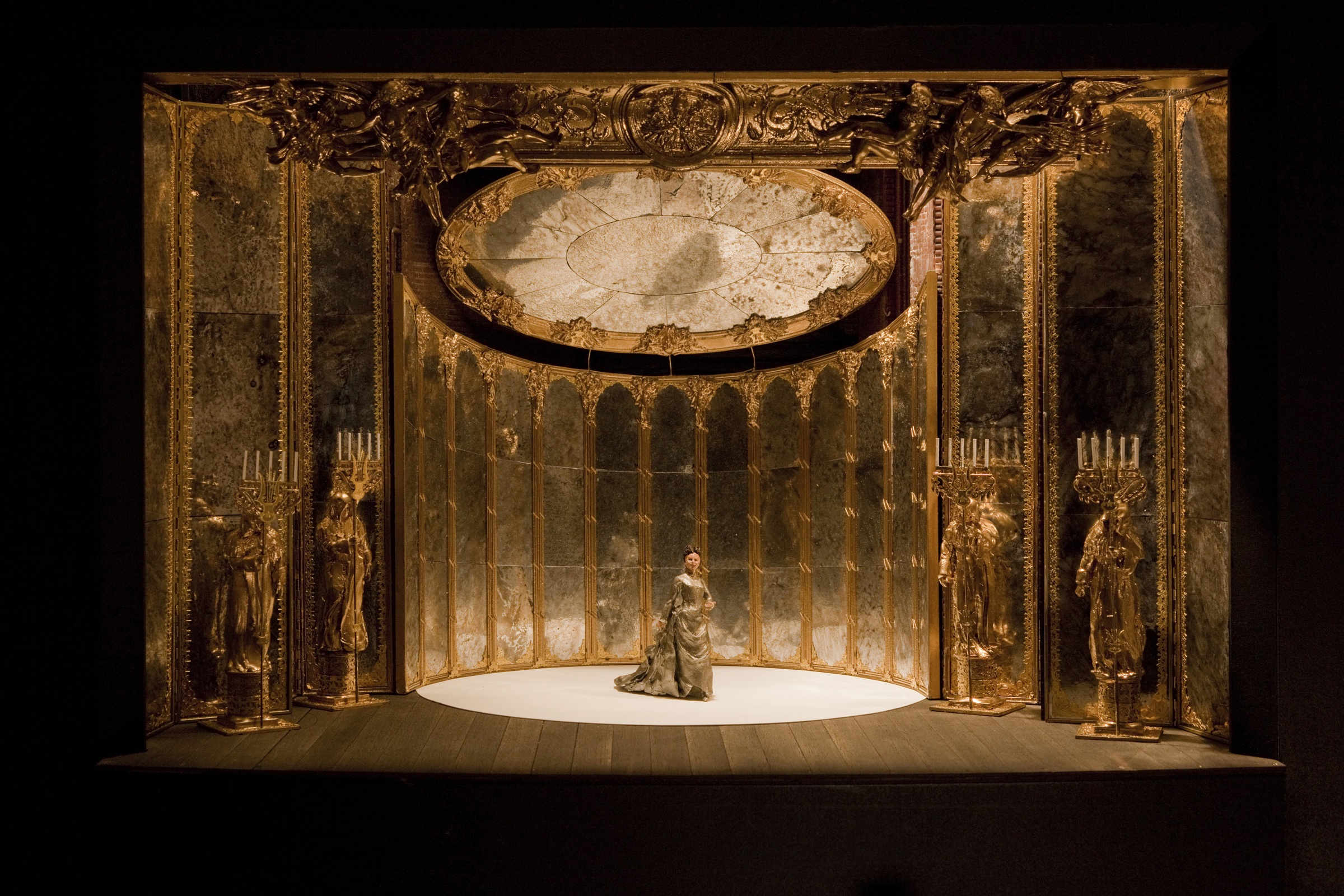 A Rehearsal for Don Juan Triumphant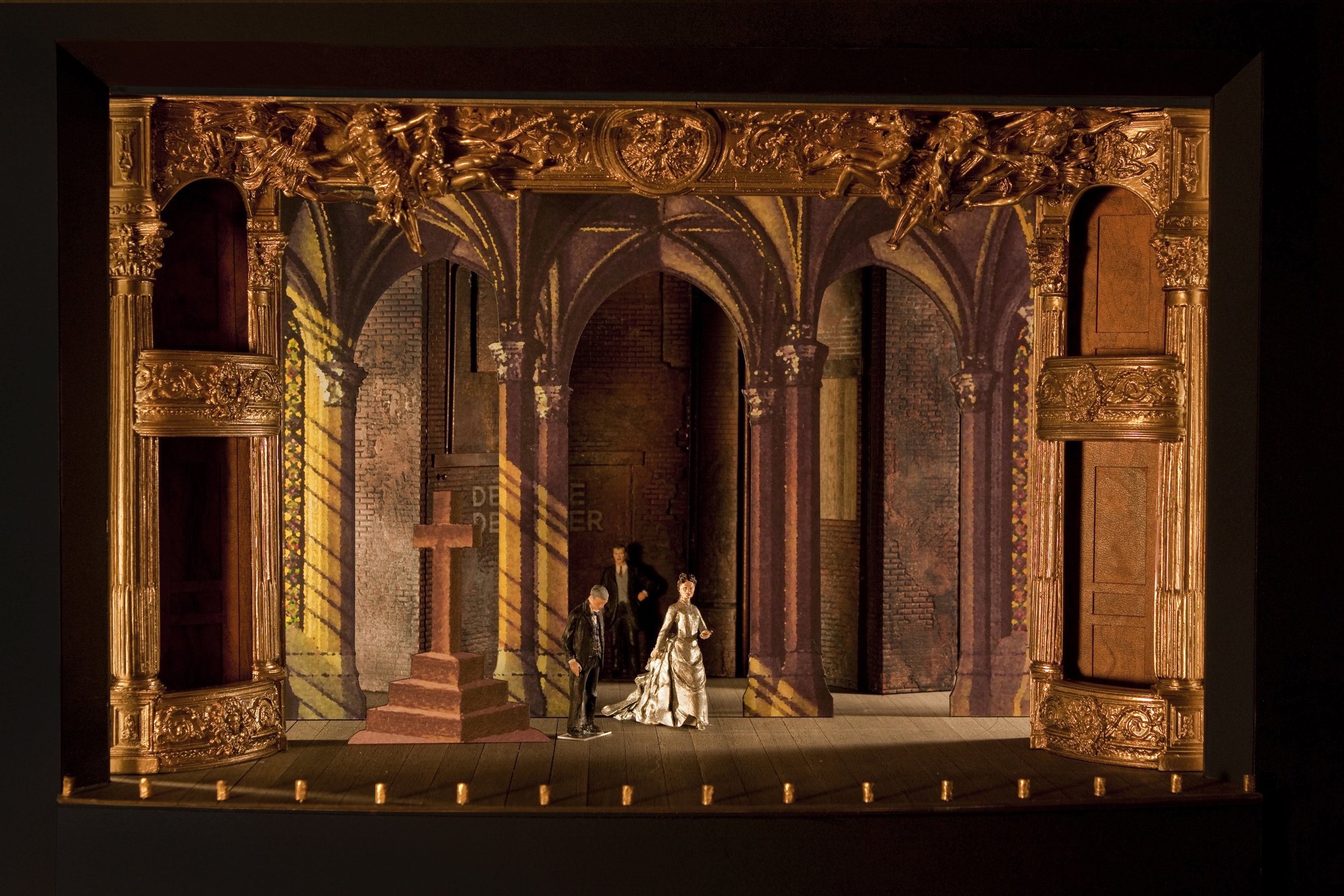 Be sure to catch the last few runs of Phantom this weekend at the Benedum. It's not too late to become a Phan!