Don't be like Regina George, put down those cheese fries and grab some sushi instead. In honor of Mean Girls showing at the Benedum Center until November 3, Social House 7 (123 7th St.) has crafted a brand new special cocktail and sushi dish that's totally fetch!
Not familiar with Social House? Well let's educate you, although their amazing sushi (try the "Godzilla", you won't be disappointed) may run the show, their rice and noodle dishes such as classic Pad Thai, Social House Chicken, Bi Bim Bap, and more can definitely sit with us!
Featured Cocktail: FETCH
On Wednesdays (and throughout the entirety of the Mean Girls show), we drink pink! Order this FETCH cocktail featuring The Standard Vodka, Coconut Syrup, Triple Sec, Lemonade, and Grenadine.
Featured Sushi: Are Pop Rocks a carb?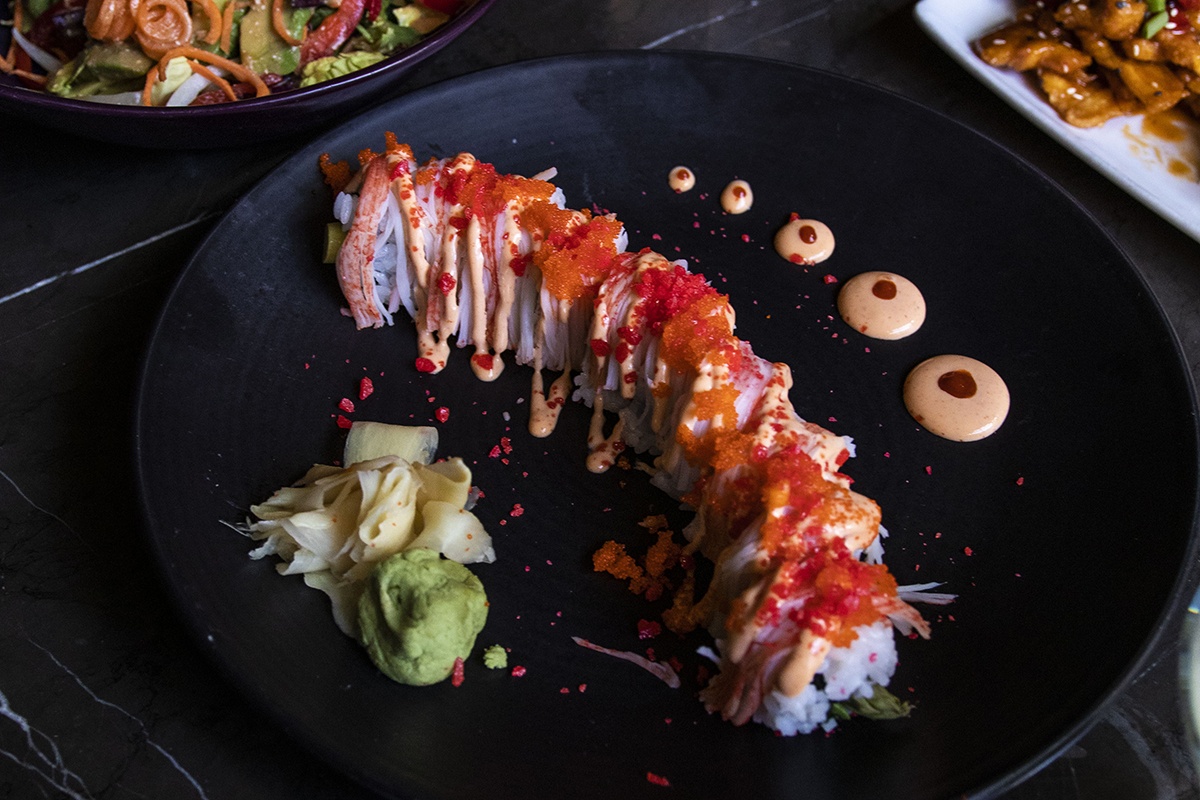 Photo Courtesy of Social House 7
This roll is totally grool. It features Shrimp, asparagus, avocado, and Pop Rocks, topped with crab stick, tobiko, spicy aioli. Don't believe Damian when he says "Pop Rocks don't go even go here!". They add a really unexpected but marvelous twist to an already satisfying sushi experience.
Extra credit: Anyone can enjoy the fare, but only PNC Broadway in Pittsburgh season ticket holders and Pittsburgh Cultural Trust members receive A-list dining discounts while dining at Social House 7 this week. Simply show your ticket stub or membership card to receive 15% off your meal (less alcohol, taxes, and gratuity). Become a member or season ticket holder to upgrade your experience for future shows.