Fourteen years ago, no one would have ever expected the Steel City to become an urban hub for art and innovation. These days though, cutting edge immersive installations and alleyway performances are no odd feat. Each year, 30,000+ visitors flock to the Cultural District for the Gallery Crawl, hungry to experience the city in new perspectives.
In the span of five hours this Friday, a new Pittsburgh will spring up again. Over 250 artists will take over 35 venues this season, making this one of our most ambitious Gallery Crawls ever hosted.
On paper, that sounds easy, but in practice, it takes a whole village, quite literally.
To build the perfect night, it takes a city open to change, artists and workers hard at work, and you, the people who choose to experience the Gallery Crawl in its culmination.
A City Full of Transformation
Art has always been synonymous with exploration and new boundaries for thinking. In many ways, one could say that Pittsburgh as a city has also explored new frontiers.
When the Steel industry went belly-up in the '80s, H.J. "Jack Heinz" and his band of dreamers set out to guide Pittsburgh in a new direction. In 1984, the Pittsburgh Cultural Trust was founded in the hopes of transforming downtown's red-light district into a diverse cultural space. With help from funders, Heinz restored several downtown buildings that would go on to become well-known gallery spaces — SPACE Gallery, Wood Street Galleries, 707 and 937 Gallery. The Trust then broke new ground in 2004, by introducing the Gallery Crawl, a free, open house night of new and exciting visual arts in these downtown galleries.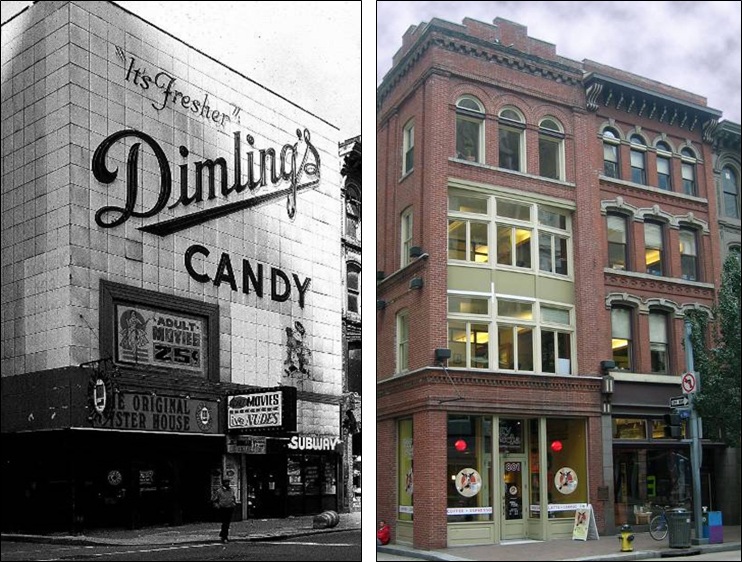 A little over three decades later, the Steel City is building a new identity for itself. A flourishing visual and performing arts scene, a foodie's den, a site for collaborative tinkering. There can be many new perspectives to see the city these days, none of which solely define what Pittsburgh is made of. The city we know, like a beautiful artwork, is rich, full of depth, and often a work in progress.
It Takes a Team
Behind the mammoth of an event in its formation is a whole team of workers, all involved in the planning, management, and construction of a masterpiece. There is the festival crew from Flyspace Productions, those who set up everything from sound equipment to pop-up stages scattered around the Cultural District. There is the team at the Trust, who curate featured exhibits and collaborate with community partners to activate the rest of the city. And then there are the artists themselves and their assistants, who toil through the nights leading up, adding the perfect final touches before the big reveal.
The artist-duo of NONOTAK, whose installation at Wood Street Galleries runs until December 31, sat down to describe the laborious process behind setup and preparation. Takami explains: "We meet the people we've been getting in touch with for months and right away we start the setup of the installation. Usually, we realize the installation will require a unique way of narrating lights to the space, so we will spend one or two more days for reprogrammation. Then, we spend a few hours documenting it."
So while you meander your way around whichever sounds or sights suit your fancy this Friday, remember the people who built it all from scratch.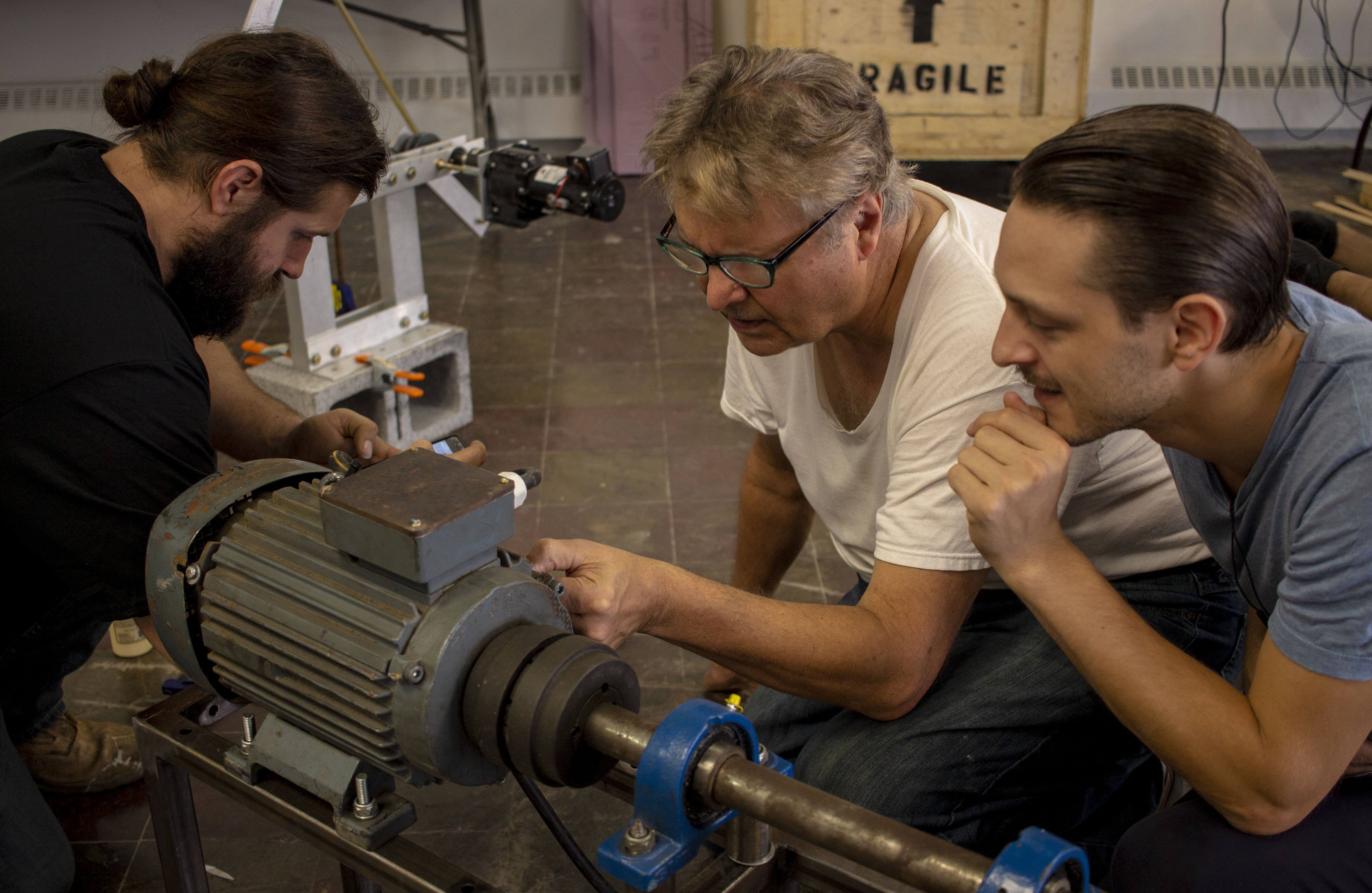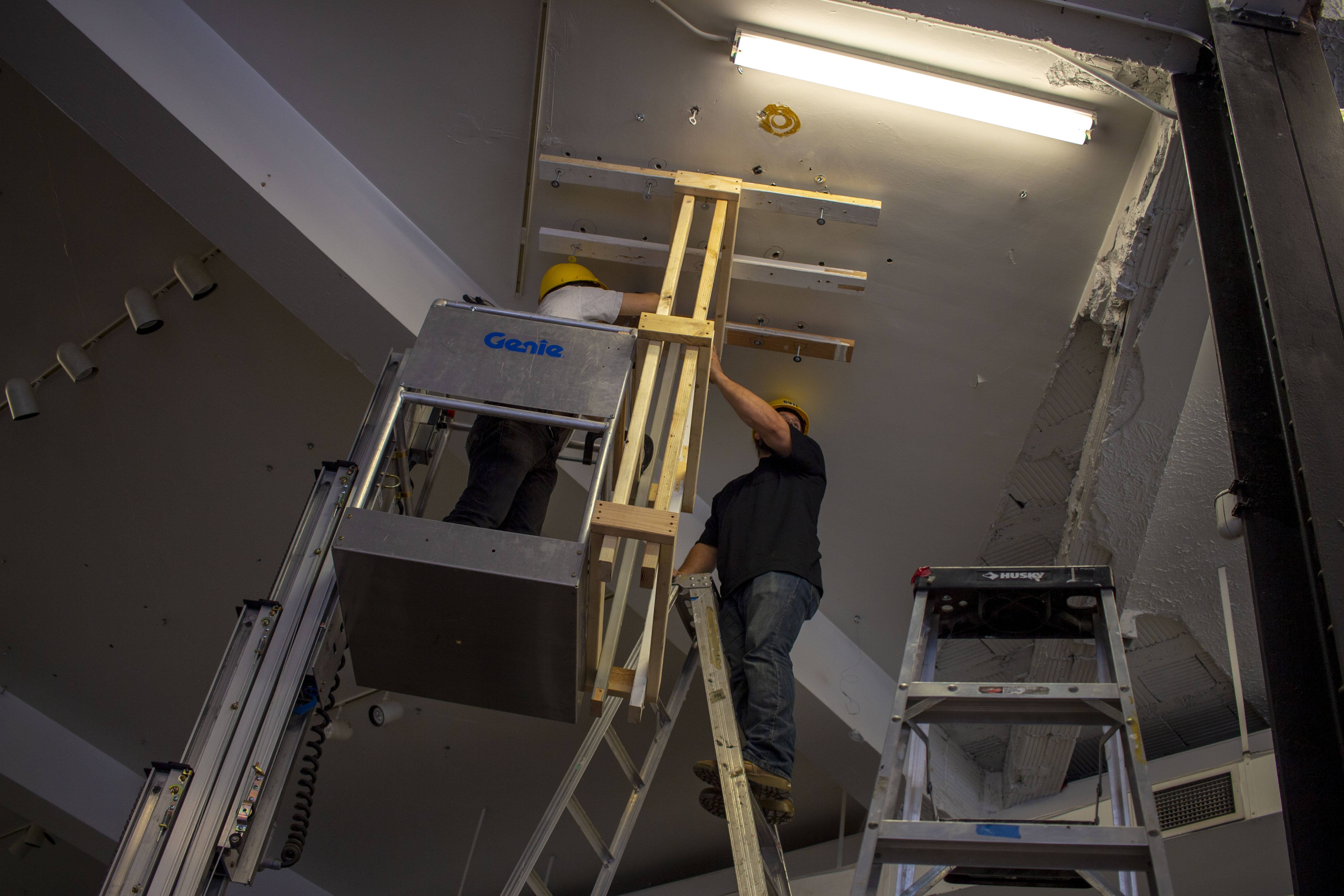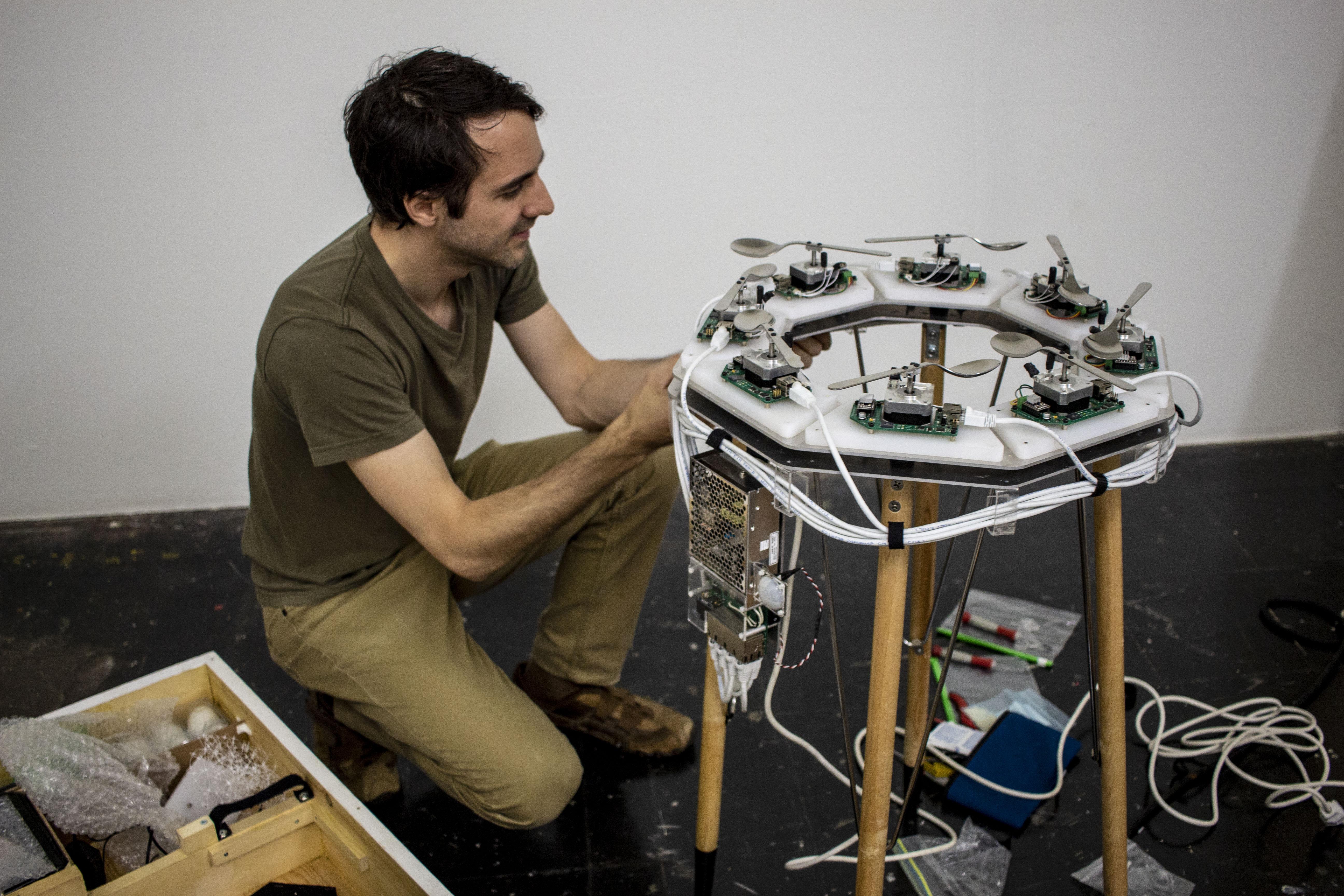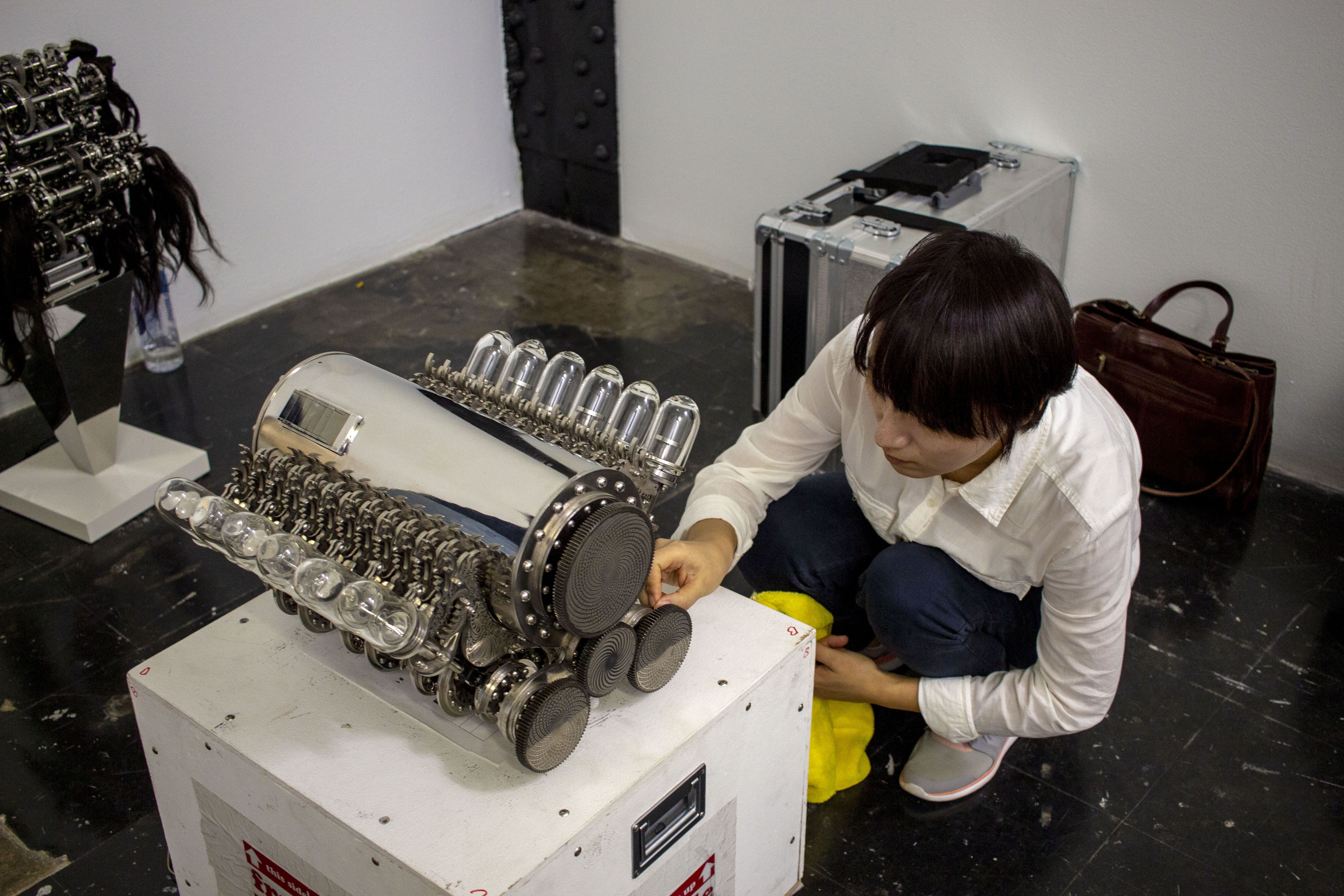 The People
Last but not least, you.
Part of what makes the Gallery Crawl persistently enriching is the diversity of people who choose to immerse in Pittsburgh's art scene every season. Ranging from the curious toddler to the seasoned art aficionado, the Gallery Crawl has found fans off all ages and areas of interest.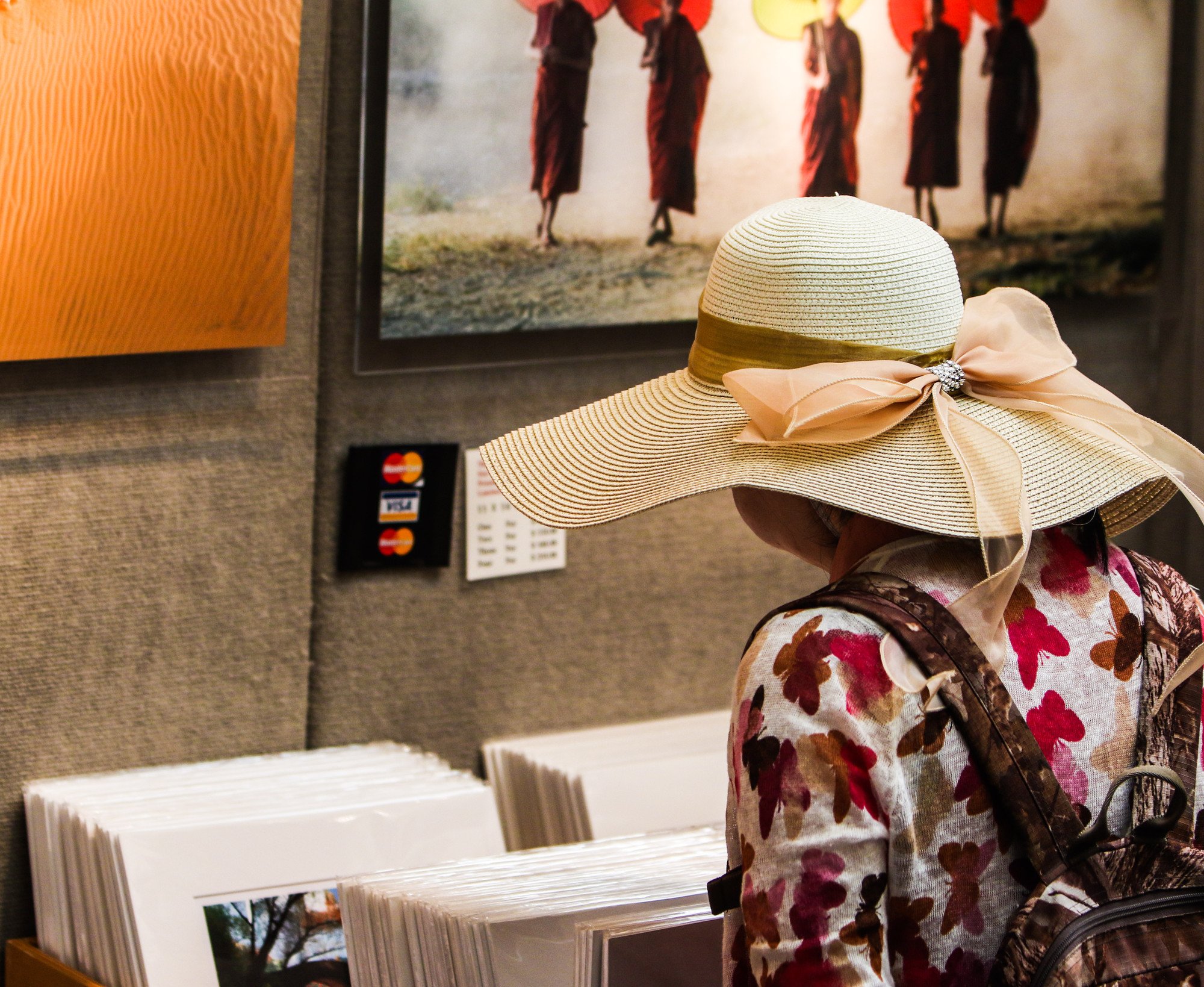 And for each of these visitors, the Gallery Crawl symbolizes something different. A family tradition. An art-lover's fantasy come true. A night out with friends. The perfect date idea filled with exciting, multi-sensory experiences. These all exist in the spirit of what the Gallery Crawl hopes to achieve every season: a creatively fulfilling memory for everybody.
----
Since its humble beginnings as a free community event, the Crawl has grown each season to serve as one of Pittsburgh's largest public celebration of the arts.
Kicking off the Pittsburgh International Festival of Firsts , this season's festivities are expected to tread new boundaries of innovation and creativity. Manifold will light up the Benedum with an all encompassing audiovisual projection. Barcelona-based collective will feature Beyond, an immersive sound space, displayed by the Water Cube. Food trucks, art, music, and community activities will transform alleyways into exciting new spaces.
Which exhibit are you excited for?