There's a lot to love about Downtown Pittsburgh. The restaurant scene, the views, the bridges. And, of course, all of the arts offerings found in the Cultural District.
Despite those draws, at this time of the year one glaring problem beats down on the city — the sweltering summer sun. Downtown can be a hard place to enjoy during the hotter months. Acres of concrete and asphalt trap heat down low and crisscrossing buildings stifle any trace of a cooling breeze.
All is not lost on the quest for summer relief, however, as the Golden Triangle is also home to numerous shops selling frozen treats. Incorporate one (or more!) of these five shops into your downtown summer plans and rest assured in knowing the heat's got nothing on you.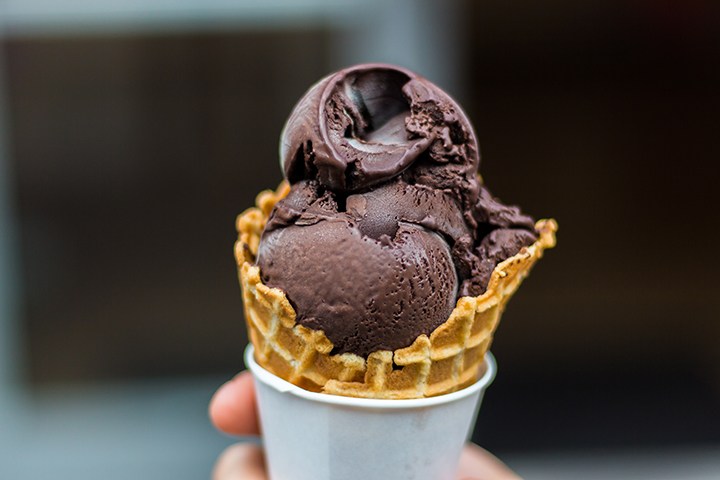 246 Forbes Ave
Die hard ice cream aficionados will no doubt already be aware of Millie's Homemade, located just off of Market Square. Made in small batches with all-natural ingredients, Millie's hand-dipped flavors are sure to satisfy even the most discerning tastes. Expect to find all of the traditional vanilla, chocolate and mint chocolate chip flavors you're used to, along with the occasional curveball (Kaya Mango Tango, anybody?). Millie's is the epitome of the simple, straightforward ice cream shop. If that sounds nice, it's the place for you.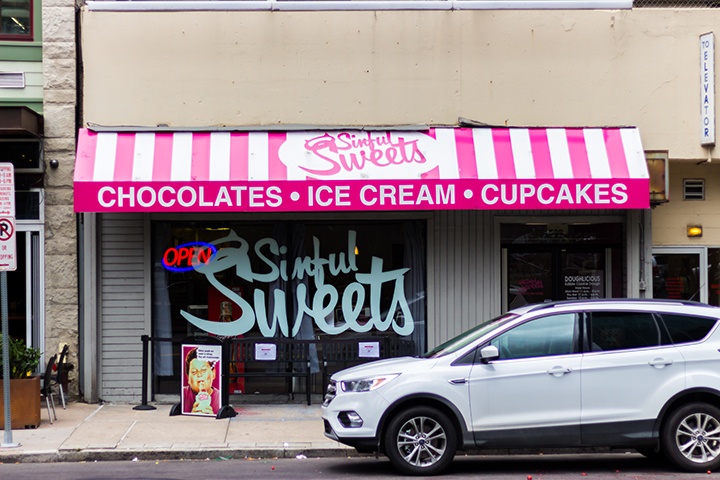 539 Liberty Ave
There's only one downtown option for summer sugar lovers — Sinful Sweets. Living right on Liberty Avenue, Sinful offers a solid selection of ice cream flavors. As per usual, the classics are there for conservative consumers. Those wanting to indulge a bit, though, can opt for flavors like Birthday Bash, Piece of Cake, Cannoli or Red Velvet, to name a few. On top of those indulgences, Sinful Sweets also offers all of the fudge, cupcakes, cookies and chocolate-covered confectioneries you can dream of. Is your inner kid hungry yet?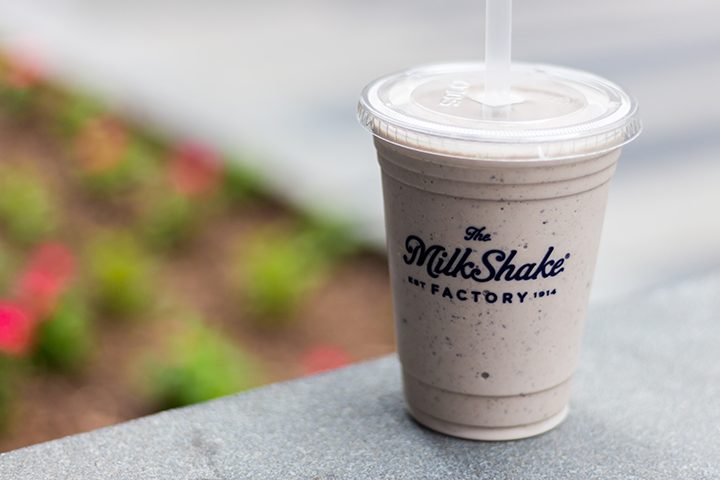 314 Fifth Avenue
The Milkshake Factory has been a Pittsburgh staple since 1914 and a feature of Downtown since 2016. For those who prefer to drink their ice cream, there's no better cooldown option than this. With more than 25 different shakes on their menu, from the simple to the gourmet, there's a whipped cream-topped option for anyone. They also offer sundaes and an entire chocolate bar, but c'mon. It's called the Milkshake Factory. You know what to get.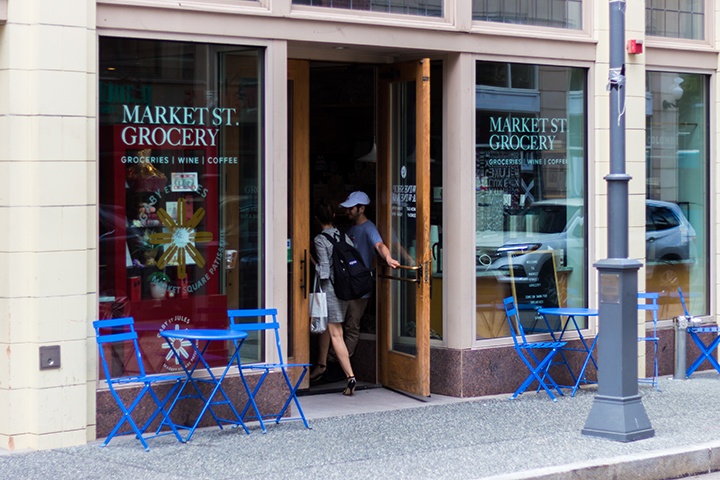 435 Market Street
As hard as this might be to believe, there's more to life than ice cream. Sometimes day-to-day responsibilities come calling — that shopping list sure isn't going to cross itself off, after all. That's what makes Pittsburgh Ice Cream Company's downtown location even sweeter. The scoop shop is found inside Market St. Grocery, a store just on the edge of Market Square that carries a whole host of fresh, local goods. All of Pittsburgh Ice Cream Company's products are made downtown using locally-sourced ingredients. Its flavors — from Salty Goat Caramel to Honey Nutter to Beet n' Goat — are reason enough to stop by. Knocking out your shopping list at the same time? That's just the cherry on top.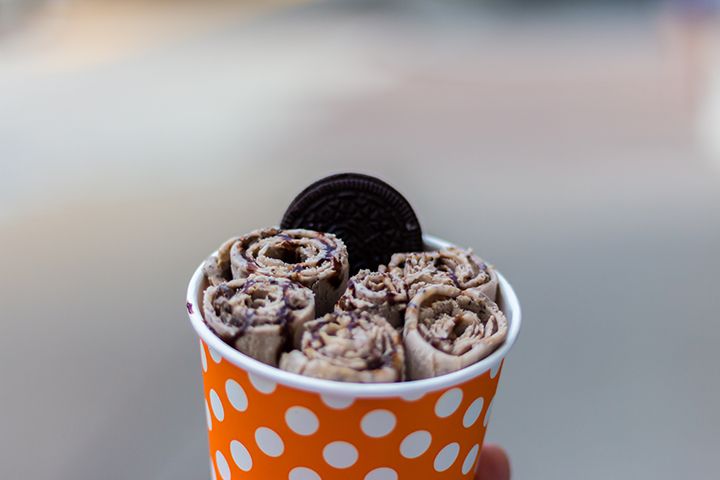 100 Fifth Ave
Dippin' Dots may have promised to be the future, but it sure seems like the current frozen treat trend lies with rolled ice cream. It's a simple idea: spread some cream on a frozen metal slab, let it harden and use a spatula to create small cylinders of, well, rolled up ice cream. Sprinkle on some toppings an you've got a sundae like no other. Dessert Bar, right on Liberty Avenue, is Downtown's one and only rolled ice cream option — the obvious choice for those looking to ditch the cone and embrace the future.