After being cooped up inside for months, it's the time of year once again to head outdoors and enjoy all that Downtown has to offer. If you're looking for options to get outside, look no further: we've compiled a list of just some of the ways you can soak up the sunshine — or the clouds, whatever Pittsburgh offers that day.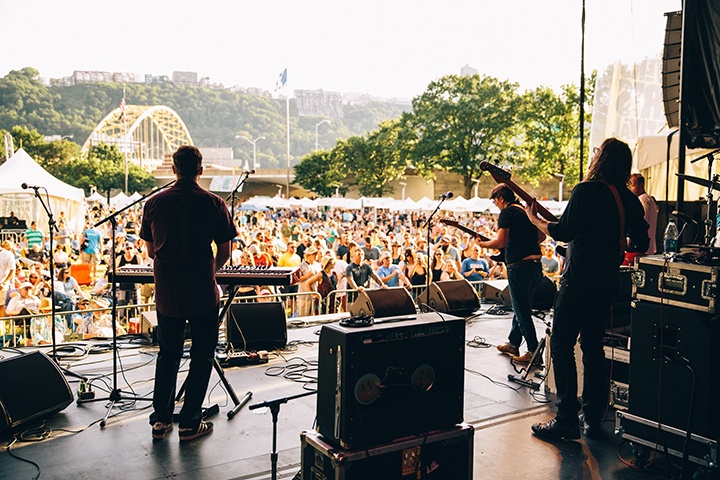 Dollar Bank Three Rivers Arts Festival
The Dollar Bank Three Rivers Arts Festival is definitely a personal favorite, and a favorite of many throughout the city, too. Celebrating 60 years of free art and music, this year's festival is from June 7-16, and will have events throughout Downtown at Point State Park, the Cultural District, and Gateway Center. There's really something for everyone here, from musicians and visual artists to creative activities for all ages, and there's always something going on. My personal favorite, though, is the artist market, where dozens of artists come together to showcase their works. The best part about the Dollar Bank Three Rivers Arts Festival? It's free and open to the public, and it happens rain or shine!
Enjoy a Meal at a Restaurant with Outdoor Seating
The Downtown restaurant scene is fantastic, and what's even better is that some restaurants offer outdoor seating. Sometimes after a long day at work, or a hectic week, it's great to unwind with food, drink, and sunshine. Depending on what you're in the mood for, you've got plenty of options, but here are some suggestions to get you started: Meat & Potatoes for classic American dining; Condado Tacos for tacos, tequilas, and margaritas; and Il Tetto's rooftop bar at Sienna Mercato for Italian food and drinks.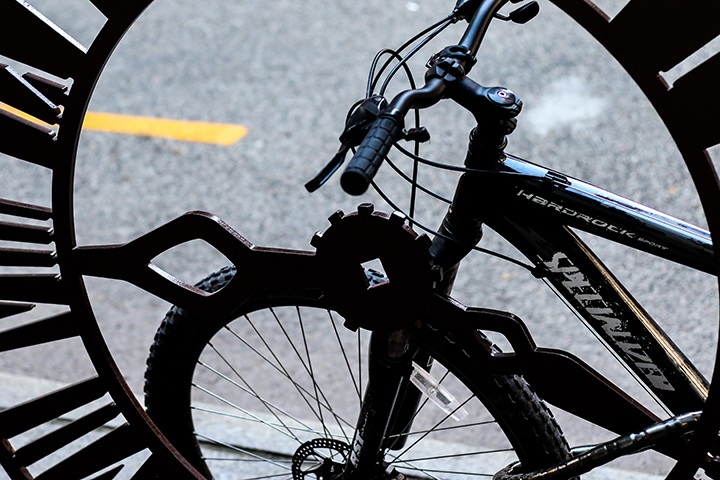 Bike the Burgh Tours
Pittsburgh is slowly becoming more and more of a bicyclist's town, with plenty of trails to be enjoyed throughout the city. On Bike the Burgh Tours, you can cycle through the city, learn some historical facts, and earn some free dining coupons in the process. Bike the Burgh has a range of tours to choose from, but the classic Beauty of the Burgh tour really lets participants get to know the city. If you're from Pittsburgh, no worries — you can still learn more and soak up the sun! For $39 for adults and $30 for kids, you get a three hour tour, a bike, a helmet, a souvenir, and free appetizers for Downtown restaurants. If you BYOB (bring your own bike), you can save $10.
Kayak in the River
Pittsburgh is famous for its rivers, and while we can all enjoy stunning views of the rivers from Point State Park or the Duquesne Incline, why not go onto the rivers for a new view? With Kayak Pittsburgh, you can choose from one of three locations to get on the river. While you can kayak on just about any day the weather holds out, Kayak Pittsburgh also holds events like Firework Paddles and Full Moon paddles to make the experience even more memorable. Never kayaked before? Not a problem — it's easy to learn, and no experience is necessary.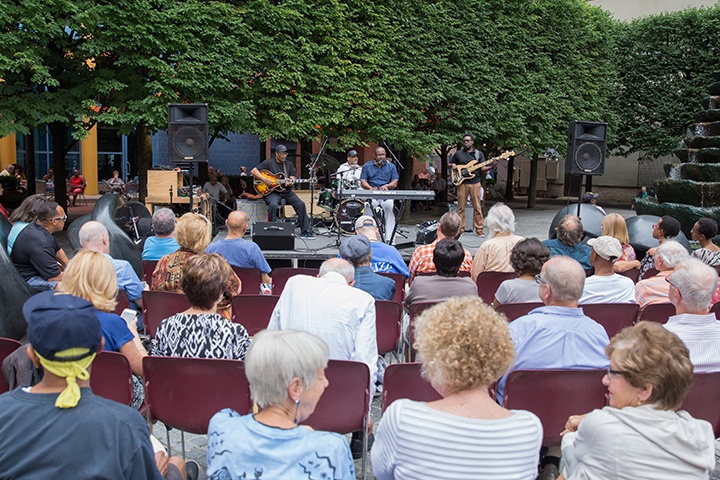 Attend a Free Outdoor JazzLive Show
Now in its 15th year, the BNY Mellon Presents JazzLive series showcases the best of the jazz musicians in the region. The series happens yearound, but from June through September the shows move outside to the beautiful Agnes R. Katz Plaza in the Cultural District. Every Tuesday from 5-7 p.m., some of the area's greatest jazz musicians perform. Every performance is unique and one to enjoy.
Whatever way you decide to get out and enjoy the outdoor opportunities Downtown has to offer, there's really no way to go wrong. The most important part is that you find something you can enjoy, and make memories that can last even into the colder months ahead.