From February 23-25, over 20 artists representing the African Diaspora will converge at the August Wilson Center - African American Cultural Center (AWC) for the much anticipated Showcase Noir. The artists will be selling and exhibiting a wide variety of work from paintings, photography, and greeting card to fiber arts, jewelry, ceramics and more. This year marks the 15th anniversary of the market, which will be held by the AWC in conjunction with the Pittsburgh Cultural Trust.
"What's impacting to me about this event is the breadth of work by professional artists in our community that are represented here together," said Sarah Gilmer, Program Manager for Strategic Partnership and Community Engagement for the Pittsburgh Cultural Trust. "We hope that people newly engage with and celebrate these featured artists of the African diaspora."
In anticipation of the showcase, we had a chance to catch up with artists Denise Clayton, Randall Coleman, and Sharrell Rushin to talk about their work.
Denise Clayton: Fiber Artist
On any given day, Denise Clayton is swimming in brightly colored, printed fabric. She goes through about 200 yards of it each year, resulting in over 300 tote bags--several of which will find themselves at Showcase Noir this weekend. Clayton's dump totes, as she calls them, are all handmade, some featuring elements such as pockets, buttons, and rings or contrasted with wooden or plastic handles.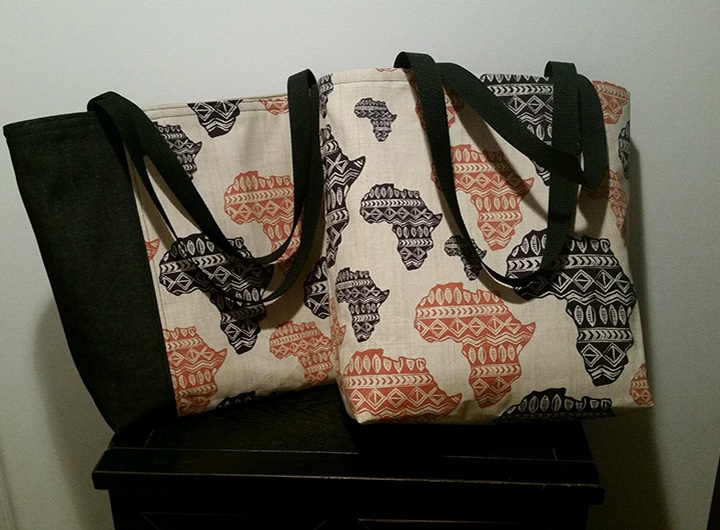 Clayton has been sewing since childhood, a skill she learned from her mother who would sew clothes for her and her sister. Clayton started out sewing doll clothes from scraps, and it was a natural transition to sewing her own accessories and clothing. However, it wasn't until one of her bags won 2nd place to a wedding dress in a state fair that she began selling her creations in earnest.
Clayton is on a never-ending journey to find exciting fabrics for her bags, but nothing sparks her imagination quite like African prints. "I initially started making tote bags out of African print fabrics because as a teenager, I could never find African print fabric or it was so expensive that I couldn't afford it, so I started using the kente cloth fabric and people loved them," she said. "When I see the African fabrics and the colors that come from Africa, it just seems so rich. I wonder about the symbolism behind those colors…I want to represent or present a product that people can wear proudly here."
Randall Coleman: Photography
It is a treat to see the world through Randall Coleman's eyes. The colors are deep and rich, the models glow in beautiful candid moments or sleek poses, and Pittsburgh shines either as the backdrop or main subject of his photos.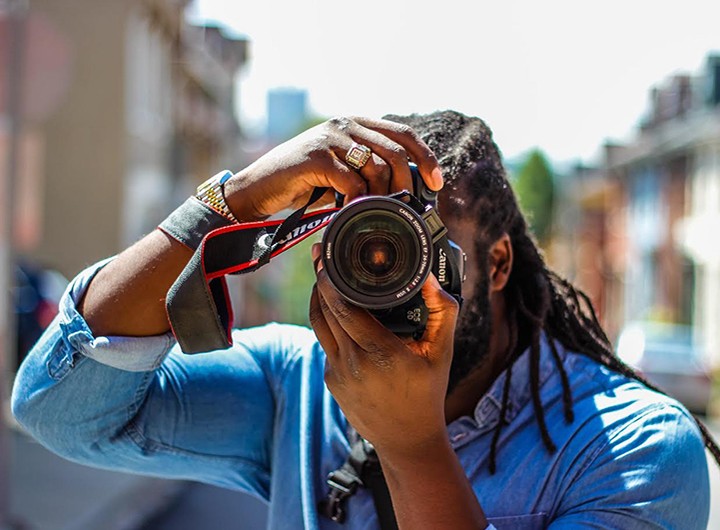 For Showcase Noir, Coleman is putting the city front and center in many of the prints he will have available for sale. Amid his sweeping cityscape, hard to miss are Pittsburgh's glorious bridges.
"I love how each bridge is unique in a way, so whenever you take a photo of a bridge and show it to someone, it kind of turns into a game where the person's trying to figure out which bridge it is, what's the name of it, when was it created and where does the bridge lead to," Coleman said. "It's more than just a photo at that point."
Coleman found his affinity for photography when he took a photo elective in high school at his brother's recommendation. "At that point, it was all I could talk about whenever I would speak to my mother and father about school," he said.
The Pittsburgh Native draws a lot of inspiration from his hometown and its people, but he also dreams of travelling to places such as Kenya, Ghana, and Tokyo to capture the landscape, people and cultures.
For now, he's excited about participating in his first Showcase Noir and basking in the community and company of fellow artists of the African Diaspora.
"I believe that events like this make people want to come out more and more often, so it's just a great moment to celebrate each other."
Sharrell Rushin: Painter & Fiber Artist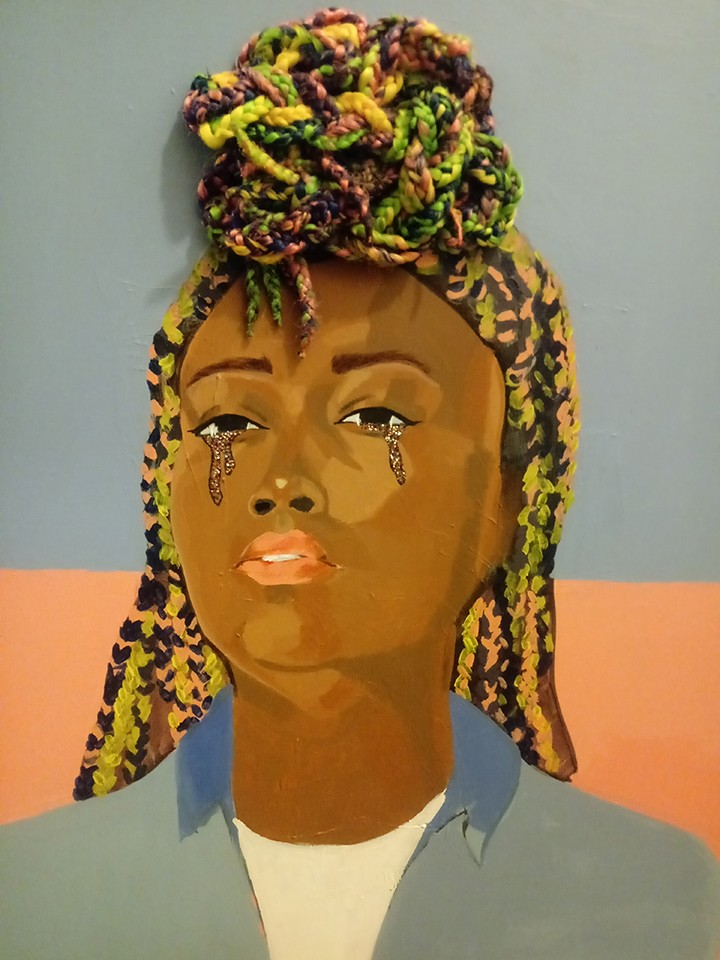 When Sharrell Rushin puts her paintbrush to canvas, she is unleashing her inner thoughts. Rushin is an introvert, which she says affects her work and perception of things.
"Usually the things I'm putting down in my paintings are so personal because they are parts of my inner monologue that I'm always having," she said.
Rushin will be showing and selling work from two different series at the showcase. One is Black Happiness, an evocative portrait series that observes black representation in South Korea and examines the American stereotypes of black people that operate abroad. The other series is an ode to the last three years of her 20s and the emotions associated with the journey of finding herself. The centerpiece is a stunning self-portrait incorporating her colorful box braids.
She'll also be selling jacket patches. These patches are a shout out to the clothes she designed for student-run fashion shows in the past.
Whether she's painting or working with fabric, Rushin explores a wide variety of themes in her pieces including--but not limited to--identity, Black hair culture, and gentrification in Pittsburgh.
"All the things that I'm pondering about or the inner monologues that I have with myself are very much reactions to things that are happening within the black community or things that are happening with black women or a lot of times, the way media presents us or targets us."
Currently a Wilkinsburg resident who has lived in numerous neighborhoods in the East End, she has an upcoming show titled, These Places I'm From, reflecting on these communities and the day-to-day interactions she has in them.
Visit Showcase Noir this weekend to catch these artists and more.