It's finally spring, and art is in bloom in the Cultural District (in some cases, like Tony Tasset's Magnolias for Pittsburgh installation, quite literally). This month's Gallery Crawl is the perfect excuse to cure your cabin fever and check out the newest Downtown exhibitions and attractions. From live music and performances to interactive displays and activities, we've put together a suggested route for Friday that will keep you entertained all evening.
6:00 pm: Steeltown Horns at Agnes R. Katz Plaza
Nothing says spring like the return of live outdoor performances, so that's how we're kicking off the April 27 Crawl. Meet us at Agnes R. Katz Plaza on the corner of 7th Street and Penn Avenue for Steeltown Horns, fronted by Reggie Watkins (trombone), Rick Matt (saxophone), and JD Chaisson (trumpet). The infectious sounds of this eight-piece band are sure to get your toes tapping, so wear something comfortable.
6:30 pm: Macular - Cycles at Wood Street Galleries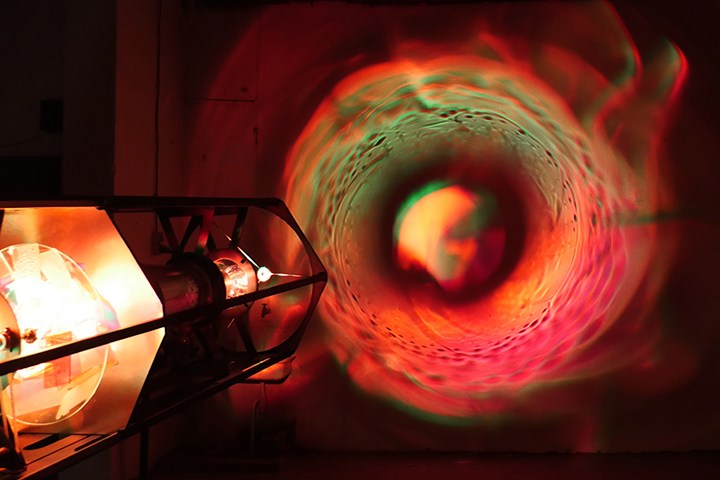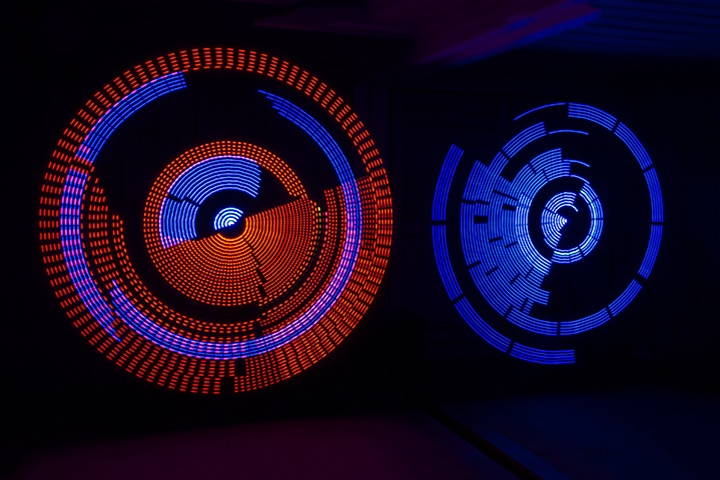 You may remember Macular from their mesmerizing kinetic light installations at last fall's Gallery Crawl. This spring, they return with four more installations that promise to be a feast for the senses. The featured works of "Cycles" investigate sound and light through time and space and their inherent cyclical natures. Themes explored through the works include global warming (Nicky Assmann's "The Abysses of the Scorching Sun"), holographic forms of light (Matthijs Munnik's "Peradam"), the natural phenomenon of phyllotaxis (Daan Johan and Joris Strijbos' work of the same name), and a reimagining of the 17th century magic lantern as a modern-day device (Eric Parren's "Lucerna Electronica").
7:15 pm: love, Pittsburgh soft opening at 805 Liberty
Earlier this month, we announced that we'll be welcoming a new neighbor to the 800 block of Liberty Avenue: love, Pittsburgh. Now is your chance to stop in and get a sneak peek inside the store's second location before it opens its doors on May 4.
7:45 pm: Contextual Camouflage at 807 Liberty
In what promises to be one of the night's most powerful experiences, Contextual Camouflage will shed a light on mental health issues that are often stigmatized in our society. The interactive art installation will allow users to namelessly submit their experiences with mental health and tell their stories. While each user's individual data will remain anonymous, it will be plotted to a heat map of experiences in a real-time display.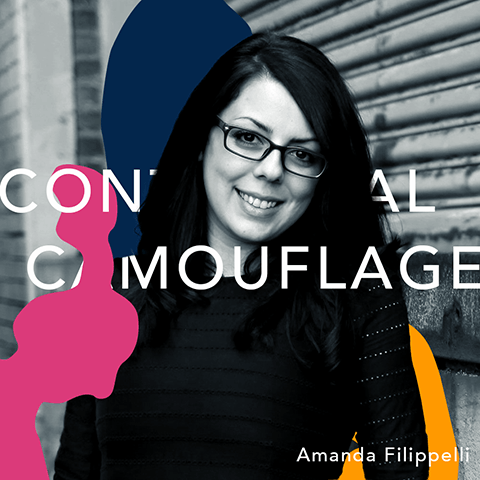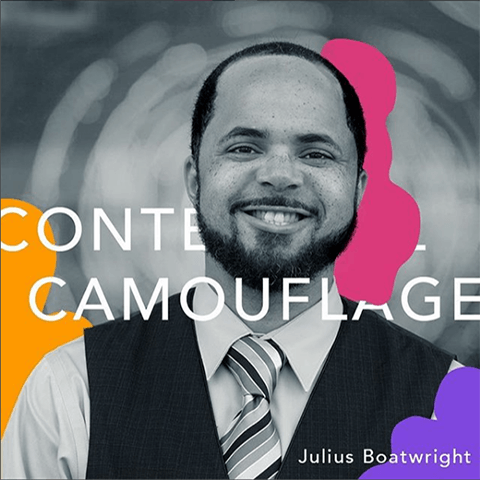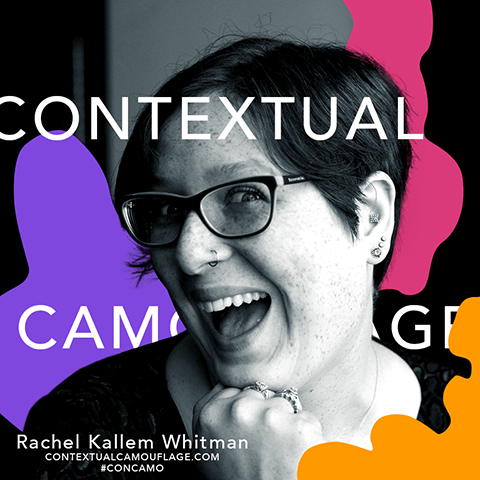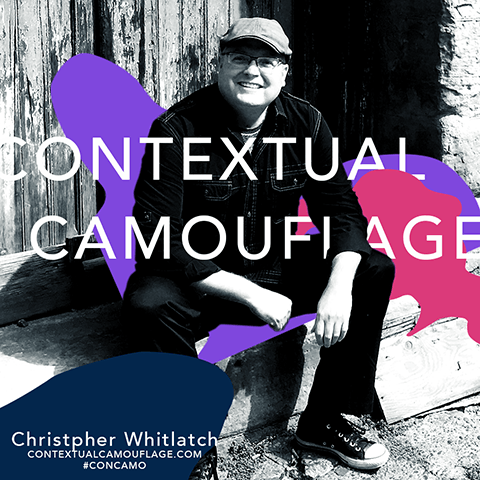 Personal storytelling and spoken word performances will accompany the display from 7pm - 9pm. Storytellers include Julius Boatwright, Founder and CEO of Steel Smiling; Amanda Filippelli, internationally recognized editor, writer, book coach, and author of Blue Rooms; Dr. Rachel Kallem Whitman, avid writer and adjunct professor at Duquesne University; Christopher Whitlatch, CEO of the Mon Valley Alliance; and more.
The Contextual Camouflage project was originally conceived during Steel City Codefest, and is a collaboration between Jason McKoy of McKoy Creative and Pittsburgh Cultural Trust coding masterminds Danielle Greaves and Brittany Martin. The team hopes the installation will ultimately bring mental disorders out into the open by revealing their prevalence in our communities and showing participants that they are not alone.
8:30 pm: Marx@200 in Tito Way and SPACE Gallery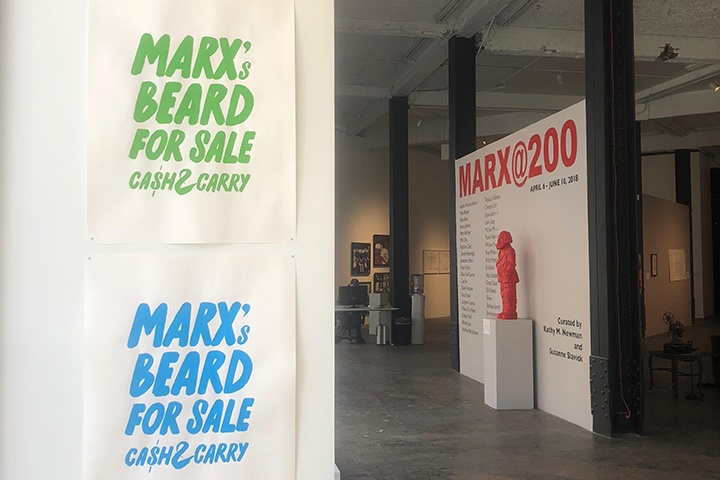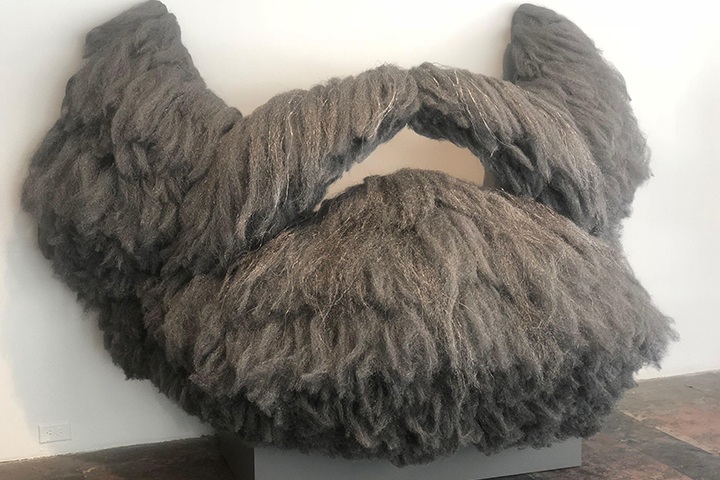 In honor of Karl Marx's 200th birthday (May 5), curators Kathy M. Newman and Susanne Slavick bring us an exhibition that offers a range of perspectives on Marxist theory. Featuring work by more than 37 artists from around the world, Marx@200 starts outdoors in Tito Way and continues on inside at SPACE Gallery (812 Liberty Avenue).
What can you expect to encounter? Everything from Nataliya's Slinko's gigantic, steel wool-version of Marx's beard to Kathryn Clark's Foreclosure Quilt, a stitched urban map of foreclosed homes, block by block. Blake Fall-Conroy's Minimum Wage Machine is another highlight. The piece allows participants to literally earn the minimum wage in Pennsylvania in pennies ($7.25) by arduously turning a crank for one hour.
9:00 pm: Unheard Voices at Catholic Charities of the Diocese of Pittsburgh
Toward the end of the night, turn your attention to the community art that is being featured in this edition of the Crawl. One great place to check out is 212 9th Street, which will feature artwork created by residents of Catholic Charities St. Joseph House of Hospitality. The residents at St. Joe's are men over 50 who would otherwise be homeless, many of whom are veterans. This exhibit showcases the power of the creative arts as a means of therapeutic self-expression and communication, rehabilitation, socialization, and relaxation.
9:30 pm: All-City Arts Showcase and Alt-City Performances at Trust Arts Education Center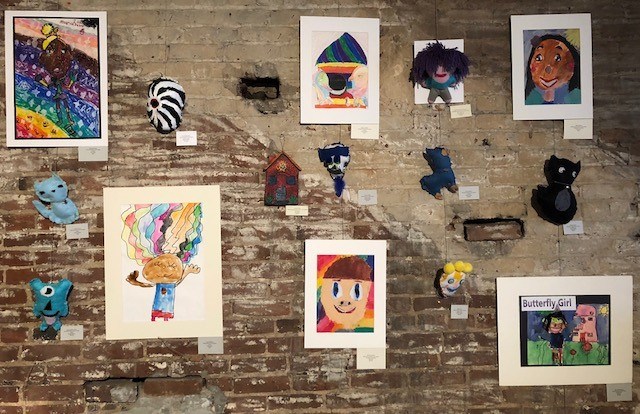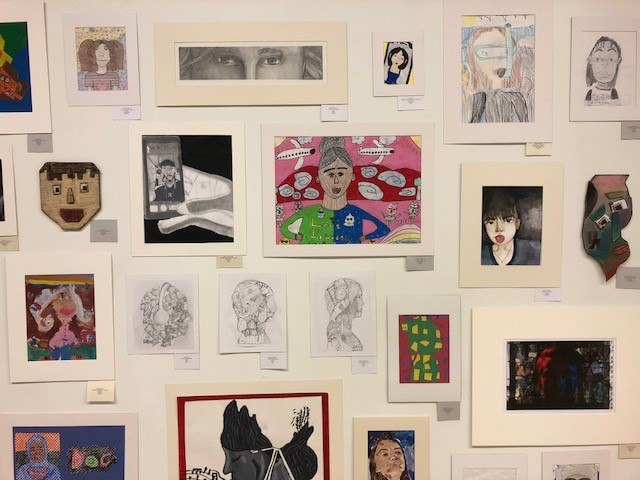 The school year is nearly over. Before the bell rings to dismiss class for the last time, head to the Trust Arts Education Center to check out the 2D and 3D works that Pittsburgh Public School students have been hard at work creating all year. The Gallery Crawl provides an incredible opportunity for these students to exhibit their works in front of the public. If you plan to stay Downtown for the after party (see below), we recommend ending your Crawl here. Otherwise, plan to move this stop up on your list so that you can catch the student performances from 6:30 - 7:30 pm.
10:00 pm: farESH Brand presents In Culture We Trust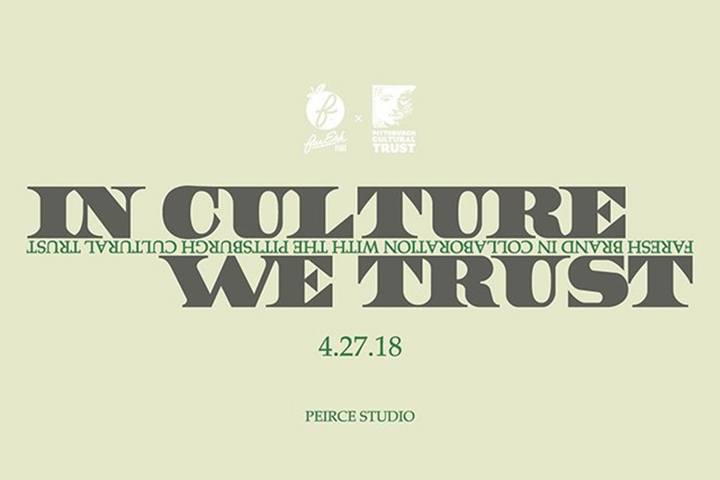 Those who aren't quite ready to head home can keep the Crawl vibe alive with an after party in the Peirce Studio at 805-807 Liberty Avenue. There, farESH Brand will present "In Culture We Trust," featuring a live performance from Tairey, music by Slim Tha DJ and DJ Bamboo, and the brand's signature Drummer vs. DJ event, a high energy, competition-style performance featuring DJ ADMC and drummer Dylan Wood.
A Pop-Up shop will also be in site, featuring a limited edition collaborative T-Shirt on sale only at the event. This event is for ages 18+. While advance registration is now closed, additional registration will be available the day of the event on a first-come, first-served basis.
Want more? Head to TrustArts.org/Crawl for a full list of Crawl stops. Remember to connect with us using #CrawlPGH while you're Downtown on Friday.
Photos courtesy of: Macular, McKoy Creative, Nina Unitas at Pittsburgh Public Schools, and Kayla Washko.