For 10 days in July 2017, members of Arts Education Department traveled throughout Northern Israel, into Tel Aviv and Jerusalem for a Visual Arts & Culture Study Seminar with Classrooms Without Borders. The seminar has come to an end, but the experiences and lessons learned will linger in each of the 30 individuals for the rest of our lives. I was personally inspired by the people of Israel and their openness and passion for their country, and am excited to introduce you to five of the inspiring artists and cultural curators I met on my trip.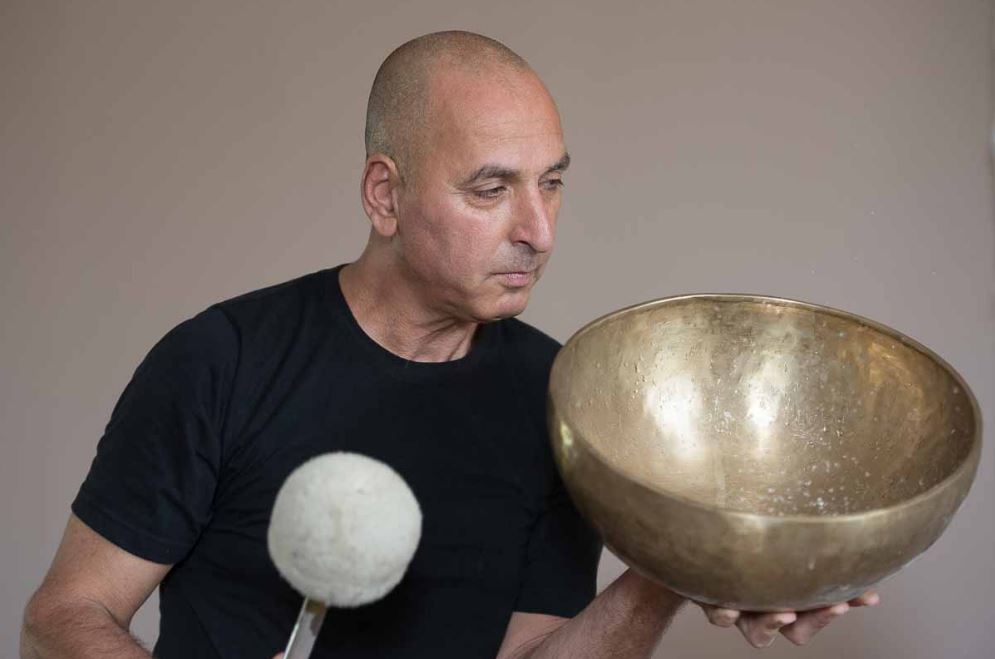 Early in our trip, we were hosted by families in the Misgav Region and city of Karmiel, located in the Lower Galilee in the North of Israel. Sheer Sofer is a musician, sound healer and harmonic overtone singer who gave a performance and workshop on our first visit in the Misgav Region. Sheer lives in the communal village of Hararit, where the inhabitants are followers of Transcendental Meditation and meditate together as a community. There was something about the intimate setting of his performance and his incredible vocal talents that brought a sense of serenity and comfort early into our travels.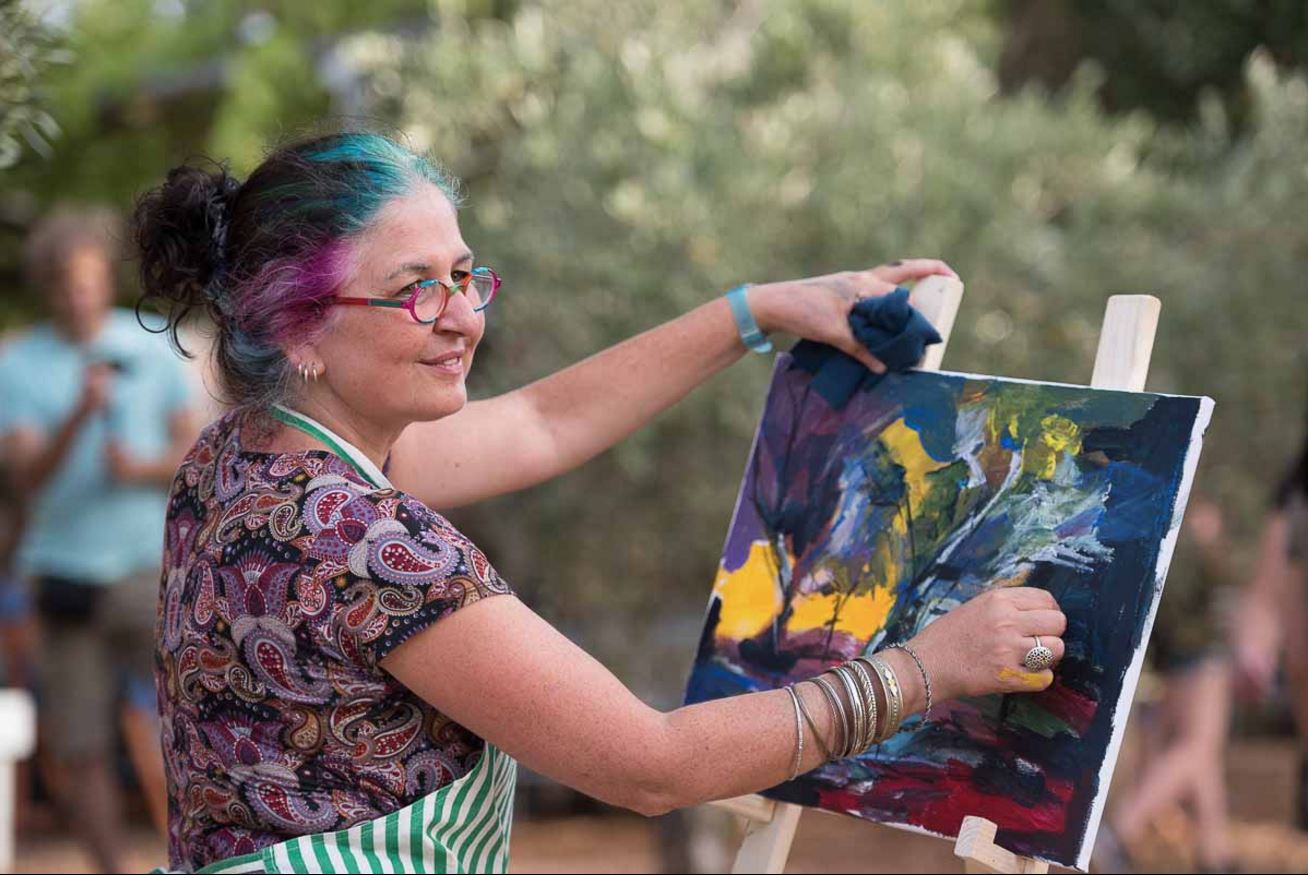 On the top of Mt. Camum in Upper Galilee lies an ecological garden that recreates a biblical farming village. It was here that we met Tal Gaash, an artist focusing in painting, mixed media and glass art. She led our group in an observation and landscape painting workshop as the sun began to set across the gorgeous view of Beit HaKerem Valley. This was the perfect setting for landscape painting, as the village is situated in a blooming garden surrounded by grapevines, olive and fig trees, and small apiaries. Tal's workshop gave the group a second to pause, focus on our surroundings, and do what we love the most – make art.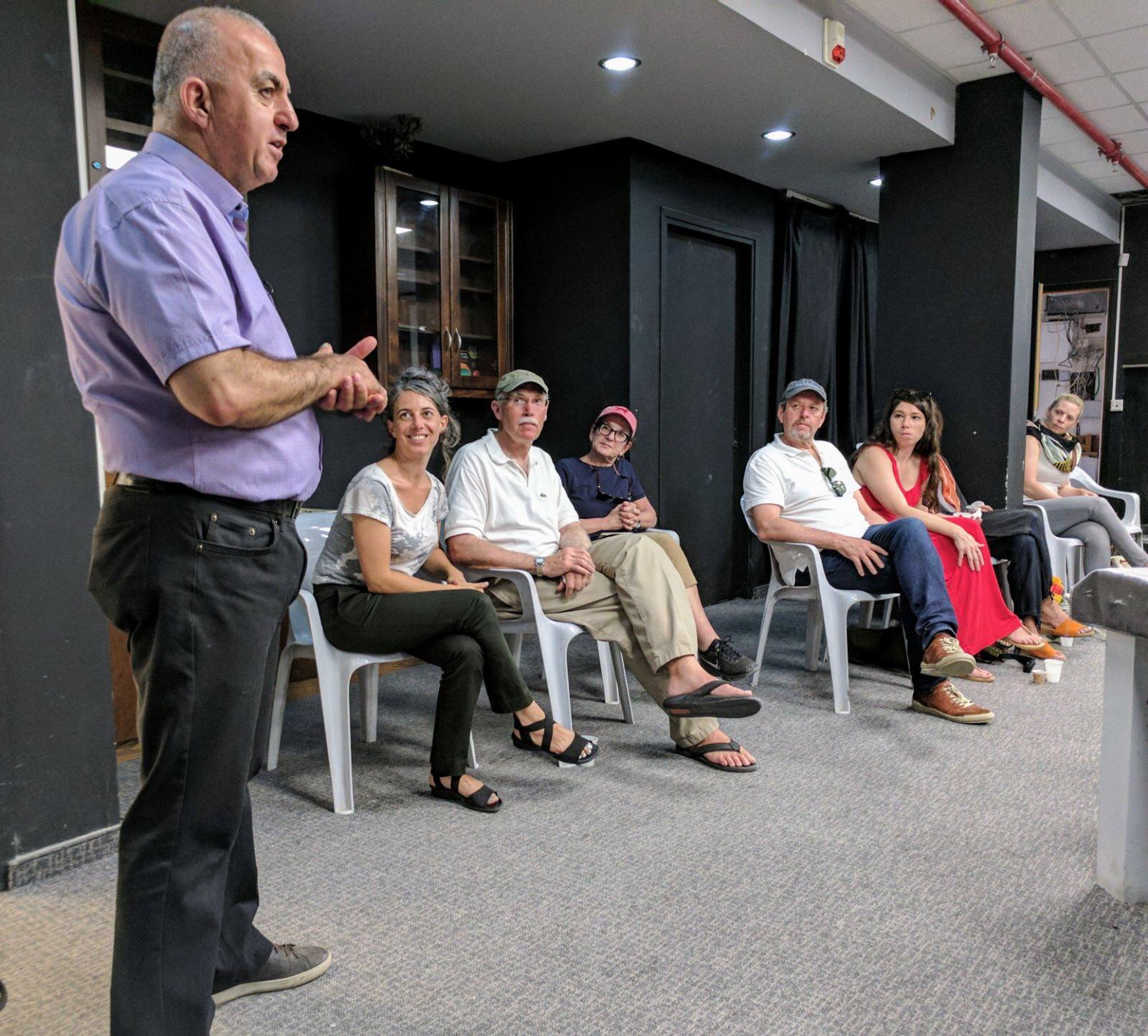 Sayid Abu Shaqra, the founder and current director of Um El Fahem Art Gallery in the Arab city of Um El Fahem, can be best described as passionate and steadfast. The gallery is an important social and cultural gathering place that aims to build a healthy dialogue between Arab and Jewish communities. In many ways, Sayid has made it a personal mission to transform society through art, and specifically changing perceptions of his city as place that is "capable and deserving of a cultural life." Sayid truly helped to shape my personal experience in Israel, providing a much-needed perspective on Palestinian and Israeli identities.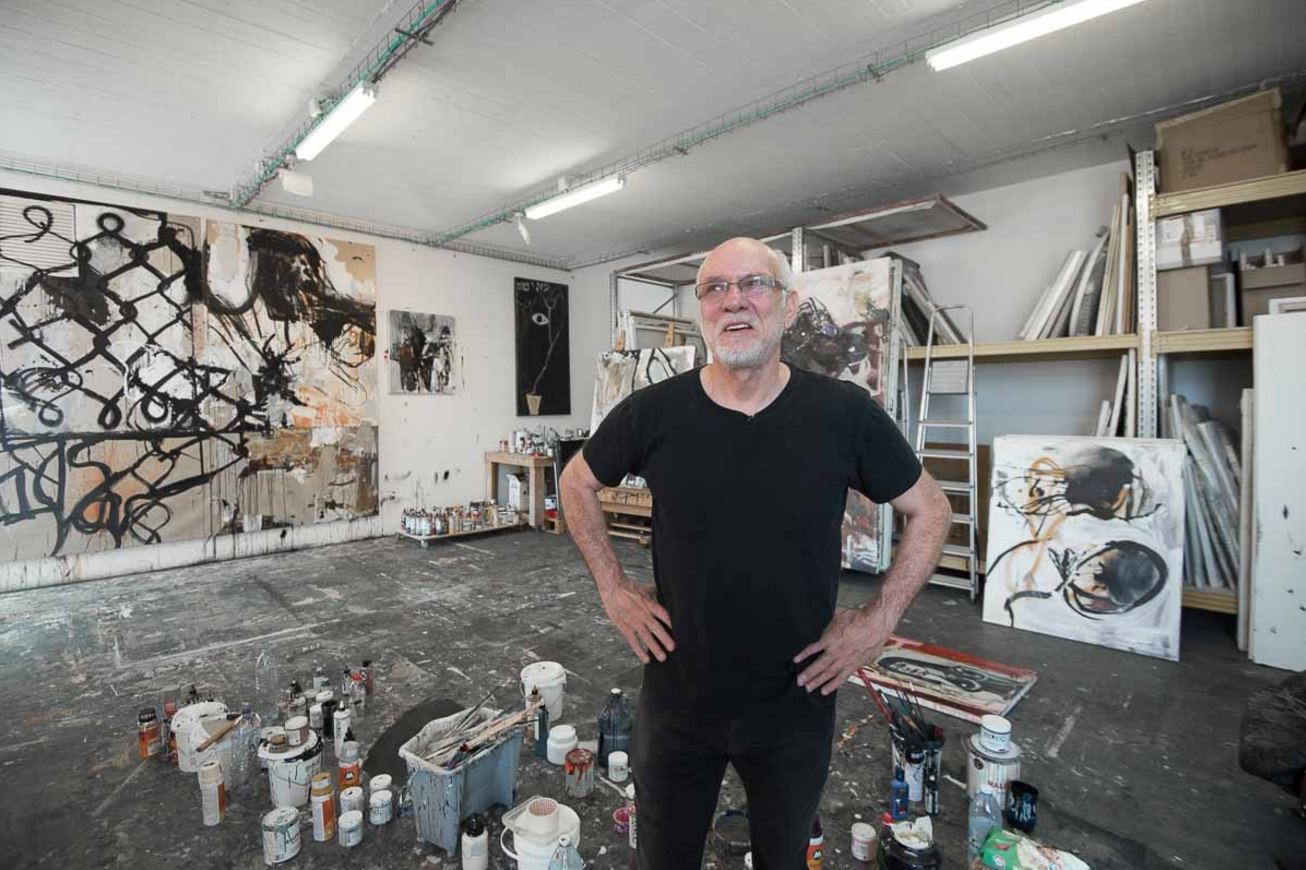 Tsibi Geva is one of Israel's most prominent and influential artists. He has exhibited worldwide, including with perhaps the most famous and prestigious cultural organization, La Biennale di Venezia. I was slightly awe-struck when we visited his gorgeous studio located in Tel Aviv and engaged in a conversation about his work and artistic process. Tsibi was very humble and provided a casual and comfortable setting to dive into the themes in his work, described as collective unconscious relatable to many people.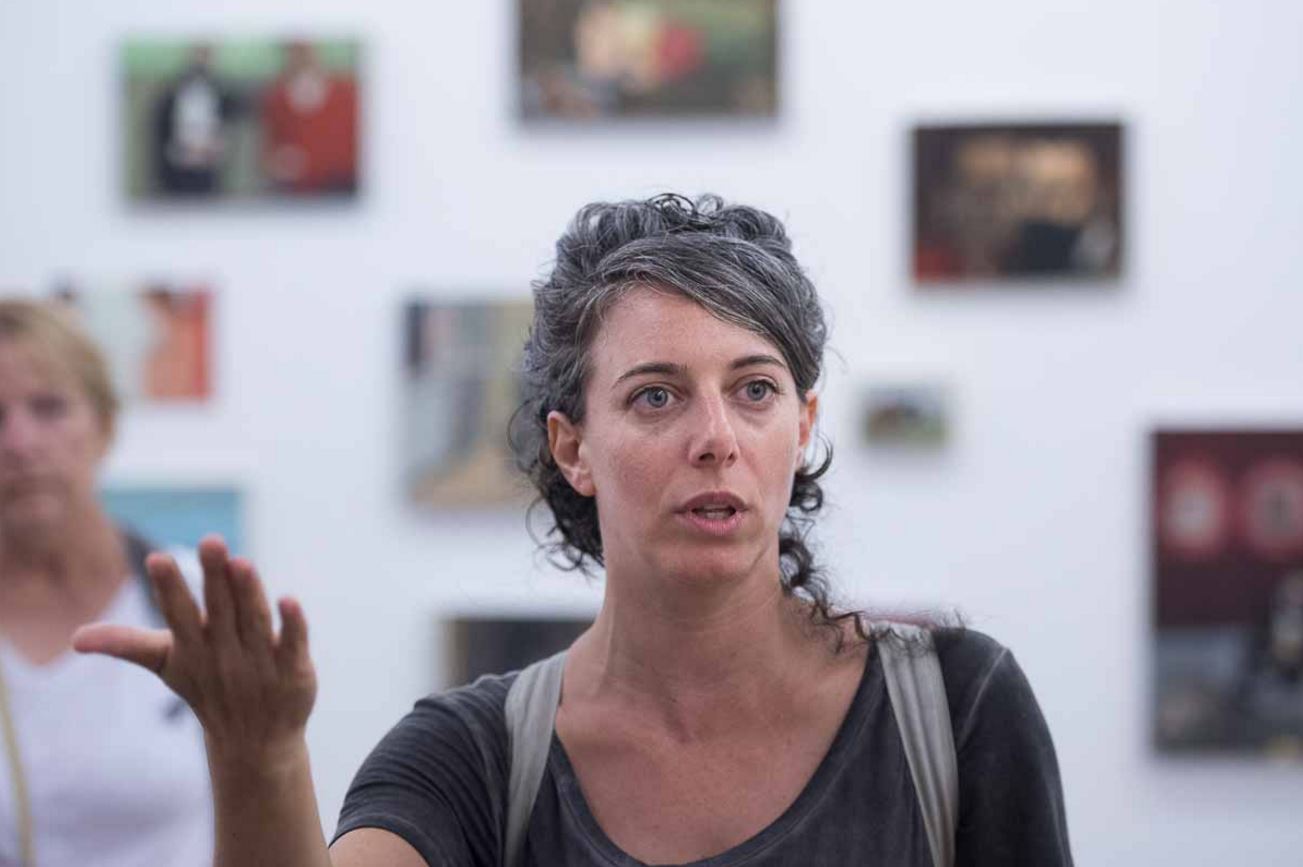 It is safe to say that the itinerary of the Arts & Culture Study Seminar would not have been as rich with artistic experiences if it wasn't for the thought and efforts of Shirel Horovitz, an interdisciplinary artist residing in Tel Aviv. Shirel was asked to work with Classrooms Without Borders as an arts consultant, and it was her deep connections to the arts scene in Tel Aviv and knowledge of Israeli arts that really helped span the breadth of experiences. Shirel led a wonderful graffiti tour in the bohemian neighborhood of Florentin, and curated a galleries tour with several artists joining to talk about their individual work.
Along with the Director of Education and Scholar in Residence, Avi Ben Hur, Executive Director Tsipy Gur, and the rest of the staff at Classrooms Without Borders, we were surrounded by great minds that crafted this wonderful experience. Many thanks to all of the wonderful humans of Israel that so graciously gave their time and insight.
For a further look into the Visual Arts & Culture Study Seminar, check out the Classrooms Without Borders Blog.
Photos provided by Alan Doe and Nanci Goldberg