Fall is finally fully upon us! Luckily there's a lot happening in November to get you out of the dreary weather.
Dance
Kyle Abraham / Abraham.In.Motion
November 10 & 11 | August Wilson Center | 8:00 p.m.
Born into hip-hop culture in the late '70s and raised with an artistic upbringing including classical cello, piano, and the visual arts, Kyle Abraham's work approaches movement as a way to deeply delve into personal identity. The native Ptitsburgher's works –The Quiet Dance, Grey, Absent Matter and The Gettin' – combine jazz with samples from Common, Kanye West and Kendrick Lamar and stunning movement and projected images to create electric and resonating works that explore themes of racial justice. Tickets start at $10 but your best bet is to grab them is for the November 10th performance before they sell out!
Comedy
Capitol Steps
November 5 | Byham Theater | 7:30 p.m.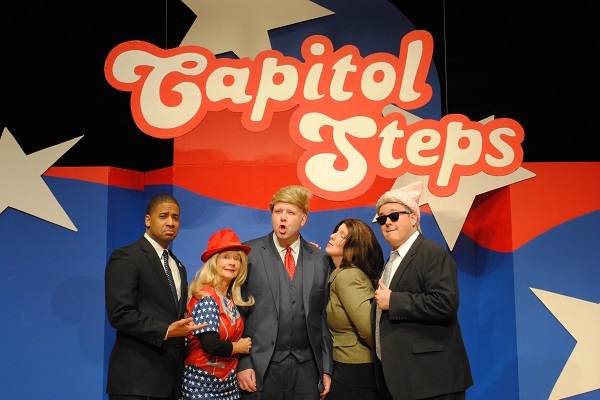 Before The Daily Show, Full Frontal, and The Colbert Report, this Washington, DC-based comedy troupe gave audience laugh cramps with their bipartisan lampooning. The Capitol Steps began in 1981 as a group of Senate staffers who set out to satirize their employers, and haven't let up since. If you've been keeping with the news, you know there's no shortage of material. The troupe is coming back to Pittsburgh with a new show of musical and political comedy. It doesn't matter if you're a Republican or Democrat, a snowflake or a deplorable: neither side is safe from the group that puts the "MOCK" in Democracy!
Pittsburgh Improv Jam
Thursdays | Cabaret at Theater Square | 10:00 p.m.
Experienced improvisers, eager beginners, and brave first-timers take the stage every Thursday using audience suggestions to create a unique performance. The weekly comedy show is hosted by the award-winning Pittsburgh improv group Well Known Strangers. Previous guest performers include such comedic genius as the Second City Tour Company and TLC's Paige Davis. With tickets only $3 in cash at the door, or free with a ticket stub from a Downtown performance, there's no better way to keep your night out (and the laughs) going!
Family
4 x 4: Ephemeral Architectures
November 4 | August Wilson Center | 8:00 p.m.
Formed by world-renowned jugglers Sean Gandini and Kati Ylä-Hokkala, Gandini Juggling is at the frontline of contemporary circus, performing juggling as you have never seen before! Four jugglers and four ballet dancers share the stage for the first time, leaving an unseen trace, like an imaginary architecture. Following the international success of their work, "Smashed," the new work, "4 x 4 Ephemeral Architectures," takes us on fleeting journeys through time and space in a unique dialogue between jugglers and ballet dancers. The intimate setting of the August Wilson Center allows you to get a close-up of this one-of-a-kind performance for one night only on November 4th.
Trash Test Dummies
November 12-19 | Various Locations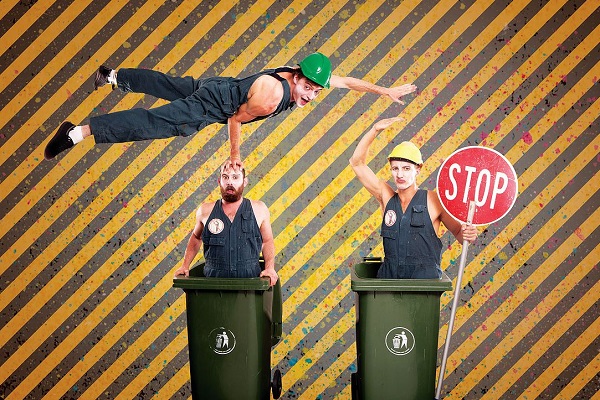 The Trash Test Dummies are skilled circus performers that can trash talk with the best of them. These dexterous dummies take a fresh look at the humble household trashcan, bringing the audience along on a journey into their playful imagination. Their stunning array of jaw-dropping acrobatics, juggling and stunt work is sure to amaze audience of all ages. Catch this award-winning, side-splitting act downtown at the Byham Theater or at a local school near you!
Music
The Heart and Soul Queen of New Orleans
November 8 | Byham Theater | 7:30 p.m.
Pittsburgh may be a Jazz hub, but New Orleans is undeniably the birthplace of the sound. And if the French Quarter is the musical heart of New Orleans, then Preservation Hall is its heartbeat. Touring together for the first time, the Preservation Legacy Quintet, "Soul Queen" Irma Thomas and gospel titans the Blind Boys of Alabama will treat the audience to a special evening filled with heart and soul from start to finish. Drenched in soul and rich musical tones, "The Heart and Soul Queen of New Orleans" is sure to warm you up on a chilly evening.
Broadway
Lucie Arnaz
November 13 | Cabaret at Theater Square | 9:30 p.m.
Believe it or not, Lucie Arnaz is celebrating over 45 years in show business. She began her long and diversified career on television, opposite her mother, Lucille Ball, in The Lucy Show and Here's Lucy. She went on to star in her own series, The Lucie Arnaz Show, as well as the critically acclaimed Songs & Daughters. Ms. Arnaz made her Broadway debut as Sonia Walsk in They're Playing Our Song, for which she won the Theatre World Award for Best Actress in a Musical. She has also starred in the Broadway productions of Lost in Yonkers, Dirty Rotten Scoundrels and Pippin. Ms. Arnaz has brought audiences to their feet across the U.S. and Europe with her critically acclaimed nightclub act, and her intimate show at the Cabaret is sure to be no exception. Her first performance is sold out, but you can still snag tickets to her 9:30 performance, starting at $55.
The Color Purple
November 12-19 | Benedum Center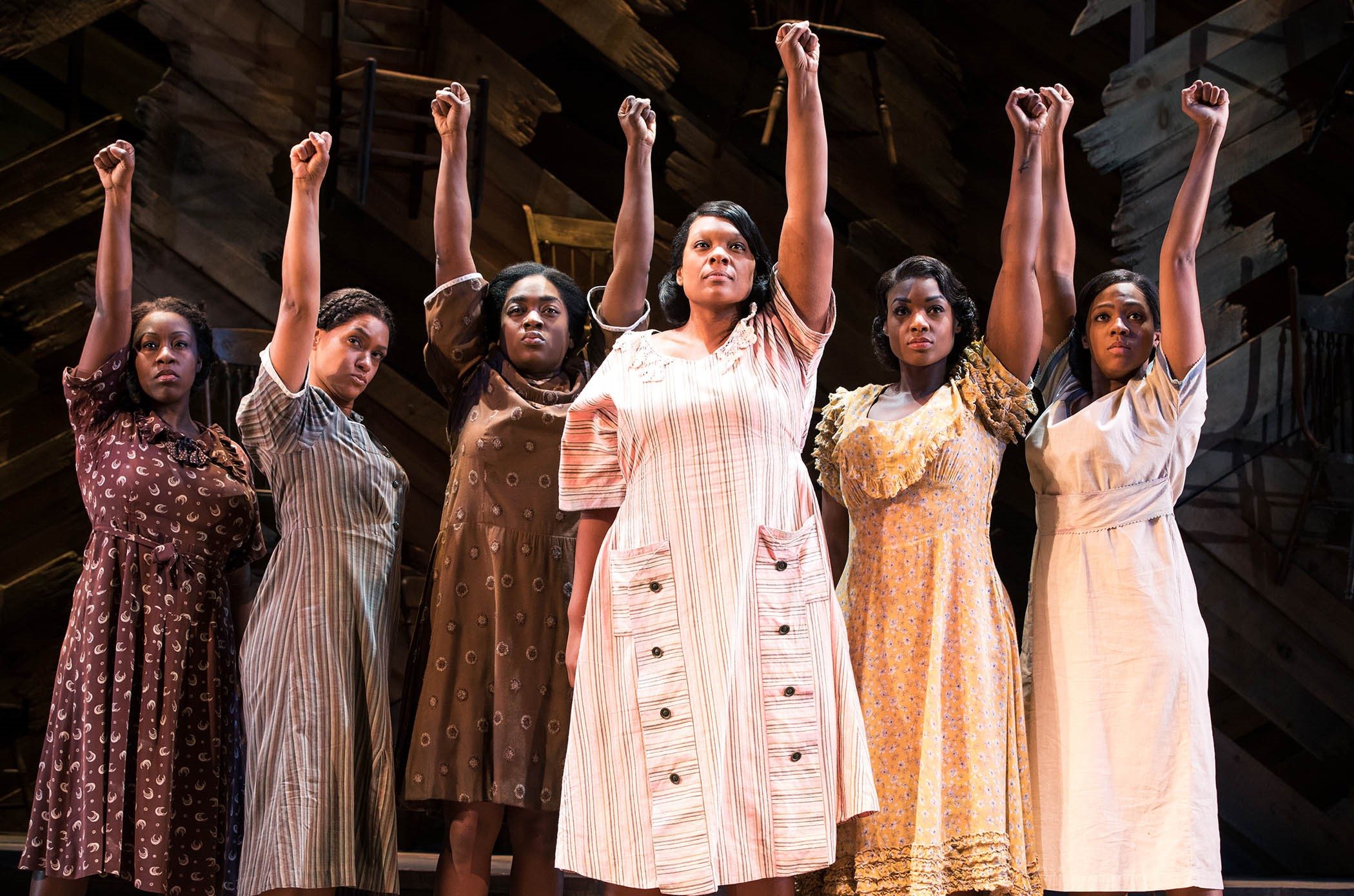 You may have read the American classic written by Alice Walker, but you have never seen a production like this! The joyous adaptation conquered Broadway yet again in an all-new production directed by Tony winner John Doyle that is too beautiful for words. With a soul-raising score of jazz, gospel, ragtime and blues, The Color Purple is an uplifting and triumphant tale about a woman's journey in the American South. The Color Purple is sure to lead audiences to the discovery of strength and acceptance. Hurry down to the Benedum because Shug Avery and The Color Purple are coming to town!
Motown The Musical
November 21-26 | Benedum Center
You might have heard it through the grapevine, but Motown is back! What began as one man's story…became everyone's music…and the touring Broadway production will have you singing along. Motown The Musical is the true American dream story of Motown founder Berry Gordy's journey from featherweight boxer to the heavyweight music mogul. With a cast that inhabits such musical icons as Pittsburgh favorite, Smokey Robinson, as well as Diana Ross, Michael Jackson, and many more, Motown shattered barriers, shaped our lives, and made us all move to the same beat. Get ready, this production, featuring classics such as "My Girl" and "Ain't No Mountain High Enough," will have you dancing in the street!