Our 2017-2018 programming season kicks into gear this month. Here's what you should check out in October.
Dance
Alonzo King LINES Ballet
October 7 | Byham Theater | 8pm
Explorations in distinct, intriguing soundscapes define the two works presented by Alonzo King LINES Ballet. In The Propelled Heart, choreography is blended with vocals by Grammy Award-winning artist Ms. Lisa Fischer. In Biophony, LINES BALLET dancers find themselves immersed in a natural soundscape, created by Bernie Krause and composer Richard Blackford, Amid calls of killer whales and tree frogs, their classical technique is refracted and distilled into an elemental purity that reminds us of our fellowship with all creatures. Don't miss out; tickets start at an affordable $10.
Music
Eddie Palmieri Salsa Orchestra
October 8 | August Wilson Center | 7pm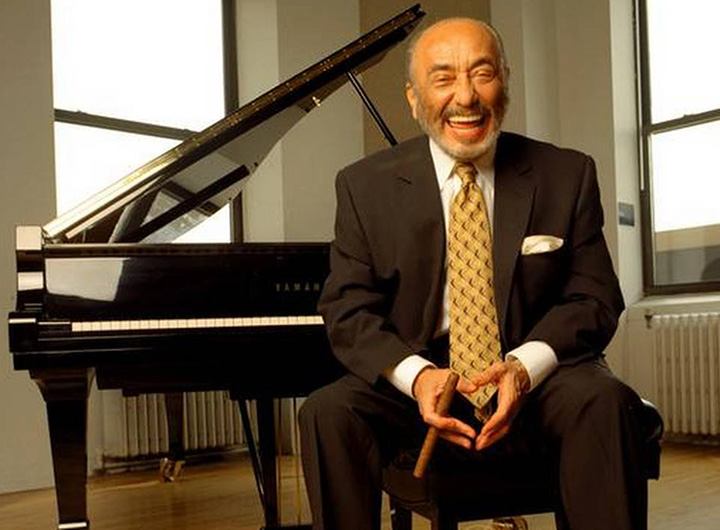 Eddie Palmieri is one of the finest pianists of all time, but don't be fooled: rather than slow ballads, his set list showcases horn-infused, drum-heavy rhythms that celebrate his Puerto Rican heritage. The 10x Grammy Award Winner may have celebrated his eightieth birthday this year, yet his performances are still packed with energy and excitement that will get your toes tappin' and your hips swingin'. Don't miss your chance to see this iconic bandleader, arranger, and composer of salsa and Latin jazz live on stage October 8.
Black Violin
October 13 | Byham Theater | 7:30pm
Get ready to throw your perceptions of classical music out the window. Black Violin's Kev Marcus and Wil B are classically trained string instrumentalists, but you won't exactly be hearing Beethoven, Bach, and Mozart all night long; you'll also hear original compositions and Top 40 covers. The duo's genre-bending style blurs the lines between old and new, as well as classical, pop, and hip hop. They summed up their music in an interview with PBS NewsHour: "Think of it this way: we studied classical, but we lived rap music...so when it came time to blend them together, we did it so naturally, so seamlessly, that it didn't even seem like we were doing anything groundbreaking." Yet groundbreaking it is. Black Violin has performed with greats like Alicia Keys and Kanye West, and named one of the hottest bands at South by Southwest®.
Food & Drink
The Chocolate Bar
October 14 | Benedum Center | 8pm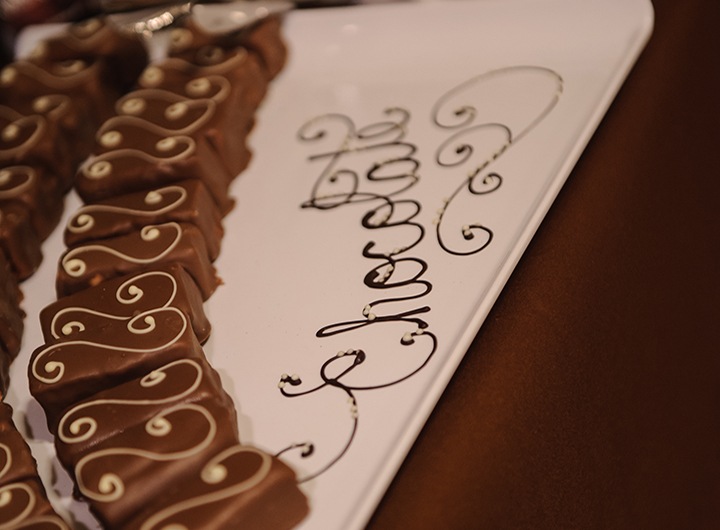 Indulge your taste buds with our adults-only version of trick-or-treating: The Chocolate Bar at the Benedum. Our third annual event arrives just in time for Halloween, enticing you to explore the darker side of chocolate with sinfully sweet creations from our local restaurant partners. Maintain your air of mystery and intrigue throughout the evening by creating your own masquerade mask, or simply delight in the extraordinary looks invented by fashion and style masterminds Richard Parsakian, Izzazu Salon, Spa & Serata and Amanda Wright. General admission starts at $35.
More featured events for foodies: Craft Beer School - Cupcakes and Beer on October 17, and Wednesday Wine Flights: Judgement of Pittsburgh on October 18.
Broadway
Cheyenne Jackson
October 16 | Cabaret at Theater Square | 9:30pm (best availability)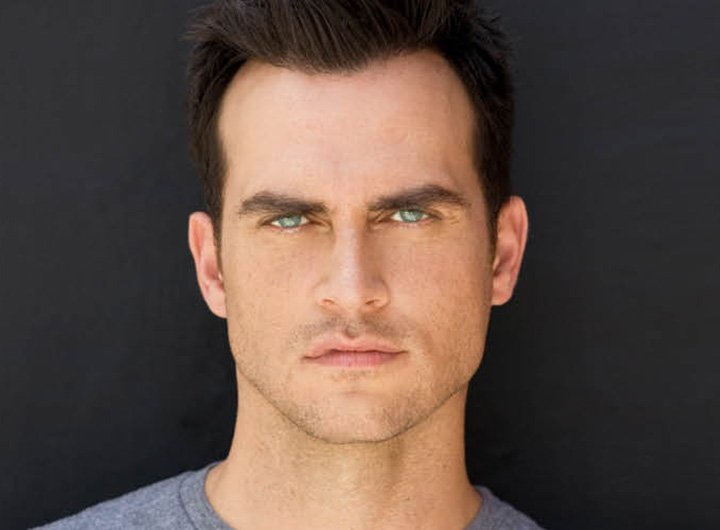 You may recognize him as Lady Gaga's lover in American Horror Story: Hotel (or, more recently, his twisted roles in the Roanoke and Cult seasons), but on October 16, Cheyenne Jackson goes back to his roots as a stage performer for two intimate shows at the Cabaret at Theater Square. As a leading man, Jackson originated the roles of Chad in All Shook Up and Sonny Malone in Xanadu on Broadway, and starred as Matthew in the premiere off-Broadway cast of Altar Boyz. Your best chance to swoon over the Grammy-nominated actor, singer, and songwriter is at his 9:30 pm show; tickets start at $55.
School of Rock The Musical
October 17-22 | Benedum Center | Evening and matinee performances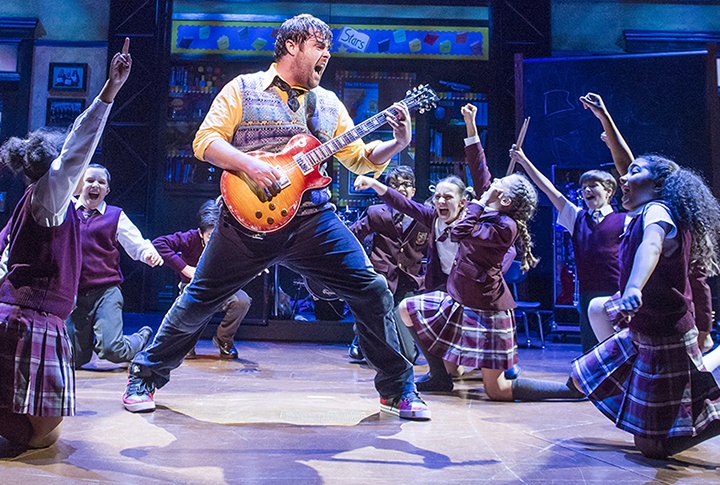 If you thought you'd settled into your back-to-school routine, think again. Everyone's favorite substitute teacher – Dewey Finn – is about to shake things up, teaching prep school pupils and theater patrons alike how to "stick it to the man" with his frenetic energy and love of rock 'n' roll. School of Rock the Musical makes its Pittsburgh debut at the Benedum this month, featuring all of the original songs from the movie, plus 14 new songs written by legendary composer Andrew Lloyd Webber. Extra credit will be given for those who leave their book bags and briefcases at home and come ready to rock.
Family
Flip FabriQue in Catch Me!
October 17 | Byham Theater | 7pm
Flip FabriQue's circus show, Catch Me (Attrape-Moi), promises to delight audiences of all ages. The fast-paced, 75-minute spectacle features skilled juggling, dazzling hula hooping, jaw-dropping acrobatic feats, and a one-of-a-kind trampo-wall. Just remember: don't try this at home.
Peppa Pig Live
October 22 | Byham Theater | 2pm & 5pm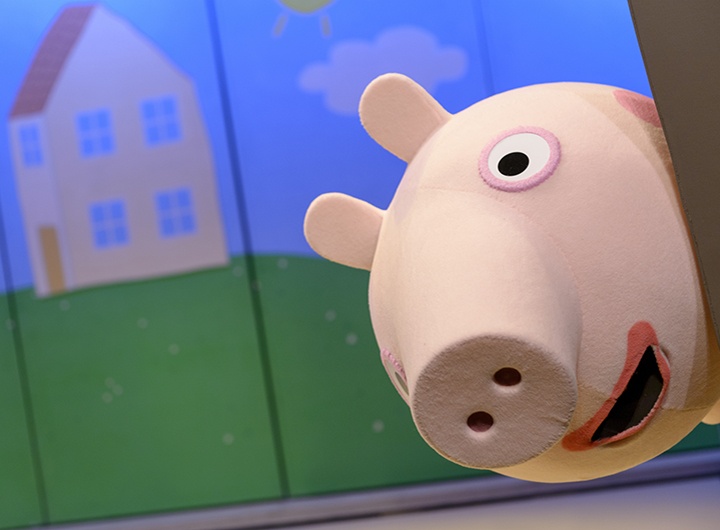 Larger-than-life versions of your preschooler's favorite animated characters come to life on stage for two matinees only at the Byham Theater. Join Peppa, George, and all their friends for dancing, singing, and plenty of surprises on October 22. For a truly special experience that will leave your little ones squealing with delight, check out Peppa Pig's Surprise Party Pass, which includes a photo opp with Peppa and friends on the pink carpet, premium seating, and a party gift.
More featured events for families: StoryCorner "Crocodile Beat" on October 3, Family Engagement Workshop on October 12, and Ghost Stories on October 14, all part of free RADical Days programming.
Variety
Variety Hour: Multiple Choice Locally Sourced
October 14 | August Wilson Center | 8pm
There's no wrong way to plan your evening at a Multiple Choice event, but there is plenty to see. This edition features a variety hour hosted by WQED's Rick Sebak and showcasing performers who live or work within 50 miles of the city. In what promises to be an exhilarating show, each performer, which range from spoken word artists to physical comedians, will only have 10 minutes to wow audiences with their skills and creativity.
Want more, or something different altogether? Help us judge our first-ever speed painting competition, featuring 12 visual artists who will all create new works in 30 minutes or less. Or, grab a bite from a local food truck.