In 2015 Zagat named Pittsburgh the top food city in the U.S., noting that, straddling the East Coast and the Midwest, the Steel City was poised for even more exciting things to come. This honor came on the heels of shoutouts in Eater National, The New York Times and Bon Appetit. Since then, the food boom has permeated all corners of the city, with new restaurants, cafes, and bars popping up every week. Whether you can go for days on end with just a black coffee in hand or you need a little more substance, here are our recommendations on where to fuel up in the District and Downtown.
A Quick Cup
21st Street Coffee
225 Fifth Ave, Open Mon-Fri 7am-4:30pm
21st Street Coffee and Tea is an independent coffee bar tucked away in One PNC Plaza. The shop built a name for itself in the Strip District selling coffee from small to mid-sized producers with attention to sourcing, fair trade, roasts and brewing methods. Their menu is simple, focusing on speciality coffees. The shop is small, but if you can grab a seat, it's the perfect place to catch up on emails. 21st Street is now teaming up with Relish Pittsburgh to offer vegan donuts on Tuesdays and Thursdays, so if the cup of quality caffeine wasn't enough, you can get a sugar kick!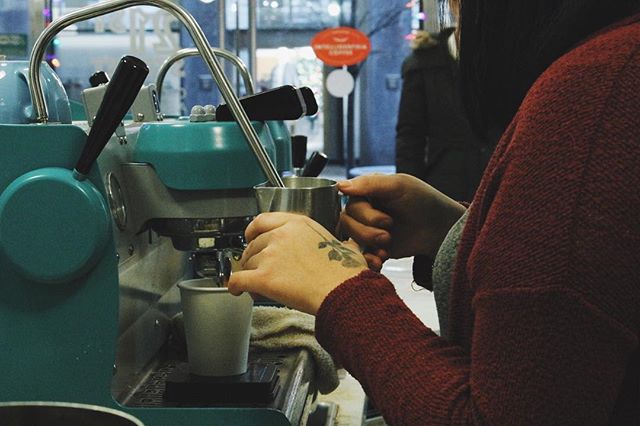 Nicholas Coffee & Tea Co.
23 Market Square, Open Mon-Fri 7am-5:30pm, Sat 9am-4:00pm
Nicholas Coffee & Tea Co. has been in the gourmet coffee business for 98 years, and once you have a cup you will understand why. They roast the beans in their one-and-only shop located in Market Square, brewing fresh coffees and teas at their coffee bar. There are other great finds in the unique Market Square location: imported candies, coffee syrups, snacks and coffee accessories. The shop doesn't have seating, but the tall tables, the fresh coffee and the inviting aromas make it an ideal place for a standing meeting.
Cafe 808
808 Penn Ave, Open Mon-Fri 7am-2:00pm
Located just a couple blocks from the David L. Lawrence Convention Center, Cafe 808 draws a steady stream of regulars. Pop in before the work day or with the lunch crowd, and it's easy to see why. In addition to serving up the caffeine of your choosing in a variety of forms (ranging from fresh ground espresso to tea), they also make fresh breakfast sandwiches, wraps, salads, and homemade soups. The incredible coffee, delicious food, and great prices, combined with the friendliest service is unrivaled.
Need a place to settle in? Try Crazy Mocha (801 Liberty Ave.), a Pittsburgh-based coffee chain known for its smiling goat logo, or Rock 'n' Joe (524 Penn Ave.), a rock 'n' roll-themed coffee shop at home amidst the Cultural District theaters.
Sit For A Bite
Bae Bae's Kitchen
951 Liberty Ave., hours vary by day
A relatively new addition, Bae Bae's opened on Liberty Avenue in fall of 2017 to bring downtown something we didn't know we were missing. The Korean inspired eatery focuses on local, healthy, organic ingredients, making everything in-house daily. The shop boasts daily specials and seasonal dishes with a make-your-own template: start with a base (rice, noodle or salad), add some protein (including bulgogi or KFC - that's Korean Fried Chicken), and choose a side of veggies. It's as easy to take out as it is to dine in, but the cozy weathered wood and hanging greenery make the space more enticing than returning to your cubicle. If you need a little more fuel than substance, you can also get a Vietnamese coffee or a thai iced tea, among other speciality drinks.
Nicky's Thai
903 Penn Ave., Mon-Sat 11:30am-3:00pm for lunch
Consistently voted Best Thai by both Pittsburgh City Paper and Pittsburgh Magazine, we couldn't leave Nicky's off our list of recommendations. Nicky's brings the best of traditional Thai cuisine to three Pittsburgh locations, including one in the heart of the Cultural District. Along with the comforting curries and noodle dishes that you love, the restaurant serves up a list of unique chef specials like jalapeno squid and mango tilapia.
Penn Cove Eatery
245 7th St., Open Mon-Fri 11am-3:00pm
The Cultural District's newest addition, Penn Cove Eatery has quickly become a local favorite. The fast-casual eatery features fish sandwiches ranging from cod to swordfish, sushi and soups to grab 'n' go or eat in (the dining area becomes a bar called The Warren after 5pm.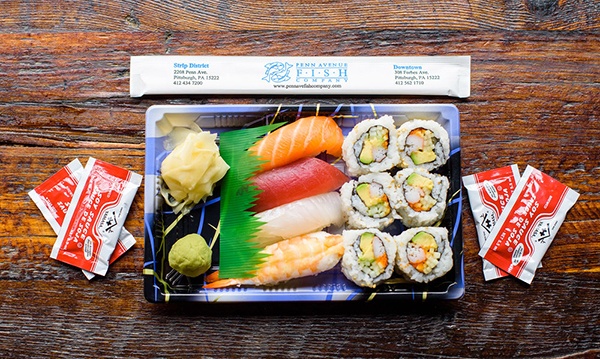 Proper
139 7th St., hours vary by day
Exposed brick walls and the fire flickering from the brick oven make Proper the perfect balance of cozy and classy to hunker down for a delicious meal. Proper offers a nice mix of options, from Bacon Candy on their appetizer menu to a range of salads and sandwiches, but the true draw is (perhaps obviously) the wood-fired pizzas. Crispy, bubbly crusts pair with quality, ingredients (such as house-made, wood-smoked pork belly bacon) to create nine pies on the menu.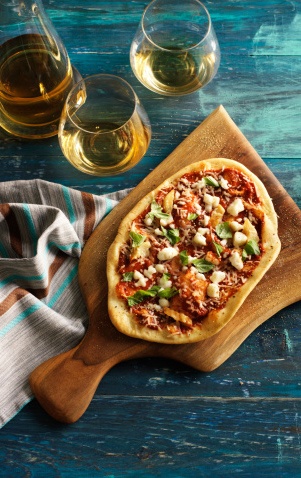 Alihan's Mediterranean
124 6th St., 11am-10:00pm
This family-owned restaurant brings the authentic taste of Turkey to the Cultural District. In typical Mediterranean style, the dishes are all homemade with fresh ingredients. The ambiance is similarly authentic, cozy and warm, featuring original Turkish decorations. Alihan's offers lunch specials including gyros and kofte, all of which come with salad and a side of your choice.
What Are We Eating?
"The English Style Cod sandwich from Penn Cove. It's good, man." - Katherine Lancaster, Show Marketer
"My votes: Ocean or Bianca at Proper Brick Oven." - Kayla Washko, Marketing Technology Manager
"Condado - always, happy hour cannot be missed. Union Standard - Lam Patty Melt or Roasted Butternut Squash Grilled Cheese. If you make your way to the Mattress Factory on the North Side, they have the most amazing cafe attached for lunch and brunch!" - Kate McMahon, Institutional Development Associate
With over 50 restaurants within walking distance of the Cultural District, you're sure to find something satisfying.
Photos courtesy of Penn Cove Eatery, 21st Street Coffee, Bae Bae's Kitchen and Proper