Disclaimer: Suggested activities are contingent upon the CDC's current guidelines on social distancing due to Covid-19, please visit https://pittsburghpa.gov/ to check the current Covid-19 status of Allegheny County.
Feeling stir crazy? Below is a list of ten affordable and/or free ways to get out and about in the Cultural District and beyond while remaining socially distant. Looking for a new mask? Click here for a full list of local mask vendors.
Downtown:
1 - Self-guided walking tour of Cultural District public art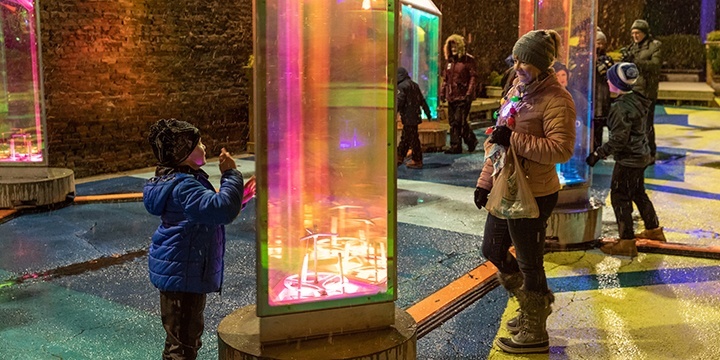 Get up close and personal with the fantastic public art located in the Cultural District. Start with the 168 Light Bulb fixture outside of Wood Street Galleries and make your way towards the Trust Oasis!
2 - Shop until you drop at Love, Pittsburgh and Steel City's Downtown locations
As of July 17th, Love, Pittsburgh, located on 805 Liberty Ave is accepting shopping appointments. Enjoy an intimate shopping experience with signature and quality items created by local Pittsburgh artists and makers. Stock up on Pittsburgh apparel and memorabilia at Steel City, 625 Smithfield Street. Check the business's website for Covid-19 shopping regulations.
3 - Visit a Downtown restaurant with outdoor seating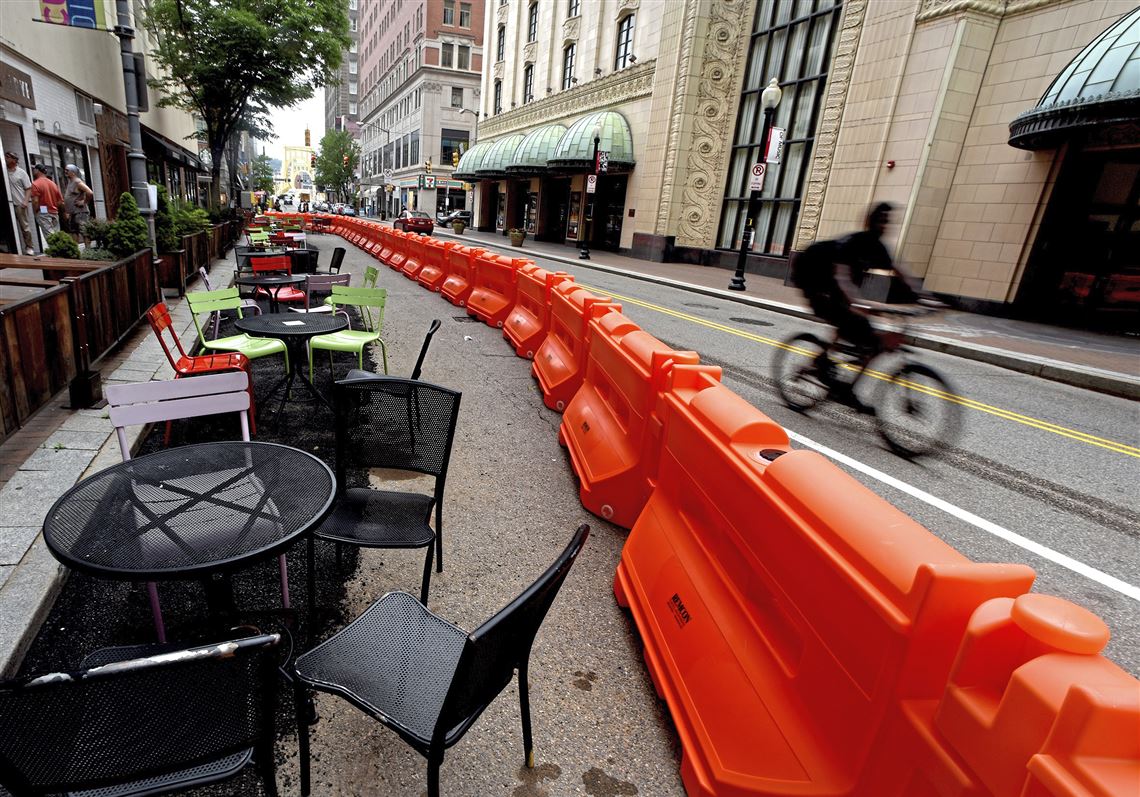 Photo Courtesy of the Pittsburgh Post-Gazette
Restaurants such as Proper Brick Oven have extended their outdoor seating. Located in the Pittsburgh Cultural Trust's Oasis, Market Square, and more they're plenty of places to sit and enjoy a quick bite while being socially distant. Here's the full list of downtown restaurants offering outdoor dining.
4 - Walk along the Allegheny Riverfront Park
Serving as a connection between the Cultural District and the Allegheny River, this park spans along the Northside and leads toward Point State Park.
5 - Rent a healthy ride bike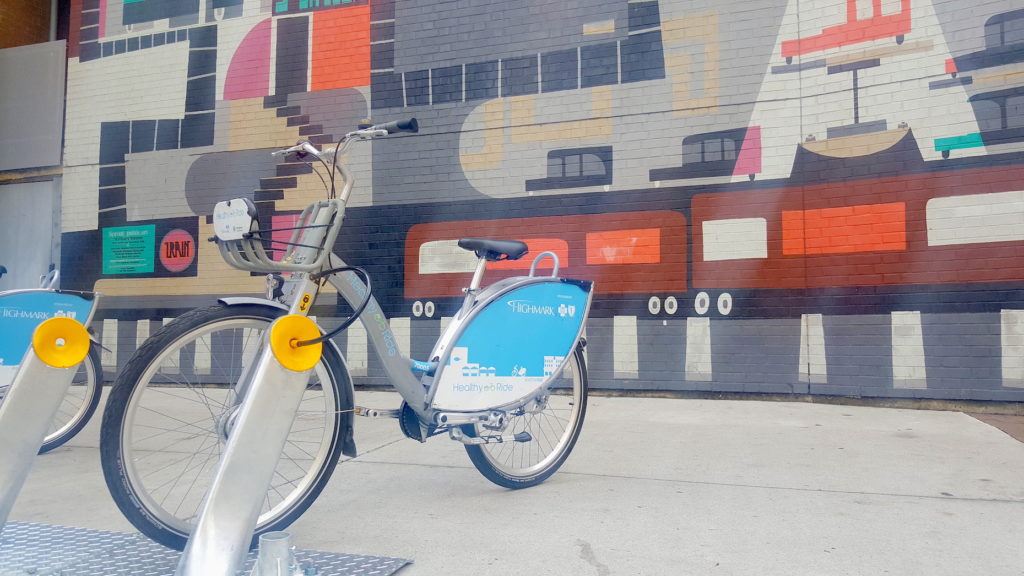 Photo courtesy of Healthy Ride PGH
With a total of 113 stations and 550 bikes across the 'Burgh including Downtown and beyond, Healthy Ride Pgh is an affordable and convenient way to rent a bike in the city. View the website for more information on pricing and station locations.
6 - Take a socially distant outdoor yoga class
Grab your mask and yoga mat and prepare for downward dog! Outdoor yoga classes are being offered at the Pittsburgh Cultural Trust Oasis on Sunday mornings at 9:00 a.m hosted by Inhale Pittsburgh. Participants can see the full outdoor schedule as well as register here. Unable to make it downtown? Additional yoga and dance classes are also being offered at several different Pittsburgh Parks across the city.
7 - Grab an ice cream cone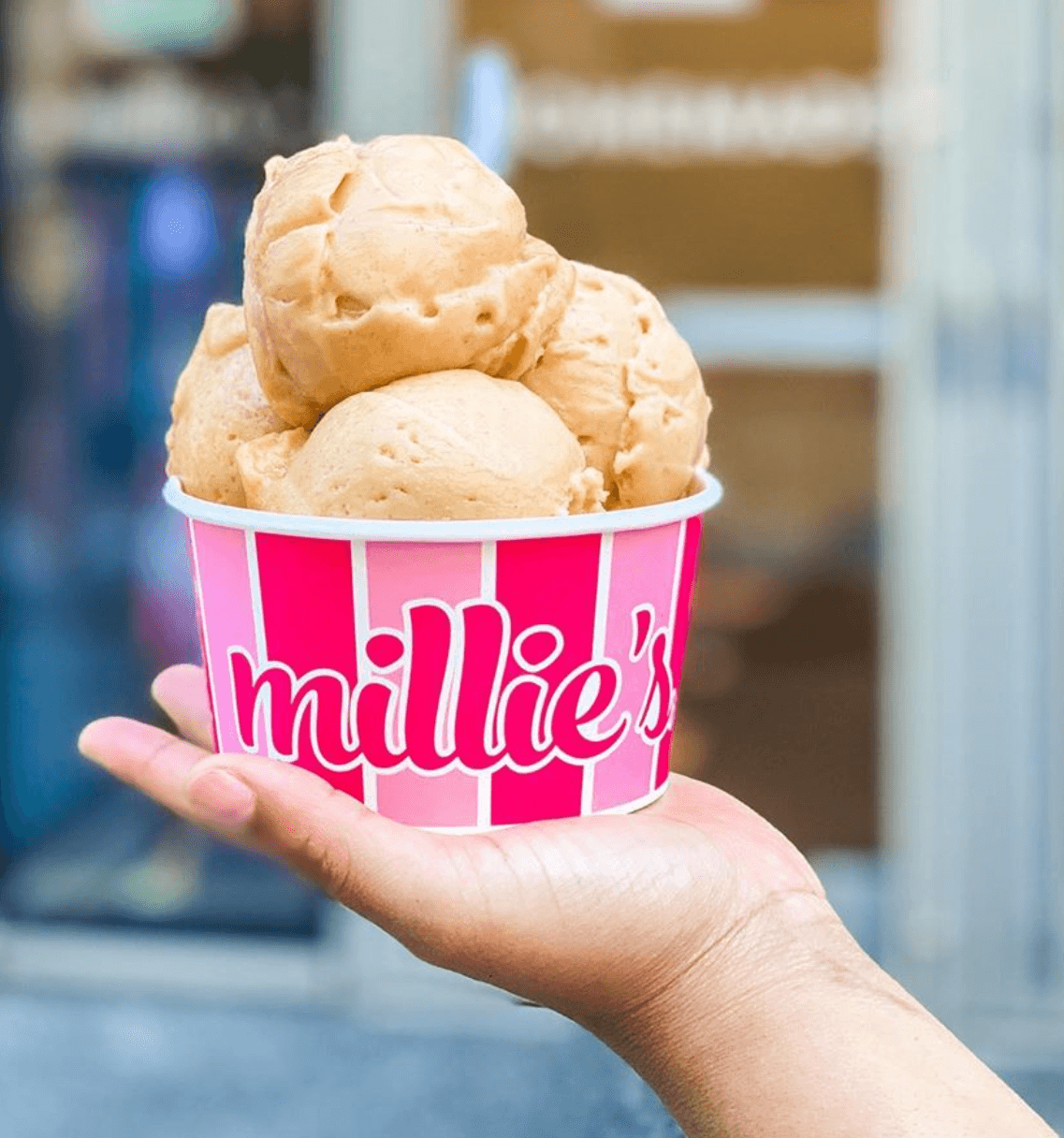 Photo courtesy of Millie's Ice Cream
Who doesn't love ice cream?! Millie's Downtown location, 246 Forbes Ave, is open for take-out! Grab a cup or a cone and enjoy it in Market Square, at the Point State Park Fountain, or in the comfort of your home, the possibilities are endless!
8 - Shop at the Farmer's Market located in Market Square
Your favorite farmer's market is back! Come down to Market Square every Thursday from 10:00 a.m. to 2:00 p.m. to shop regionally-grown produce, organic products, small-batch foods, clothing, and more from a variety of vendors. While shopping, enjoy live entertainment provided by local singers and entertainers, along with socially-distanced outdoor seating.
9 - Laugh along with Arcade Comedy
Remember live performances? Arcade Comedy does, and starting August 9 they're bringing some socially-distant shows to Downtown Pittsburgh. Two times a week — Sundays and Mondays at 7 p.m. — Arcade will host a variety show at the Pittsburgh Cultural Trust owned Trust Oasis. Additionally, Arcade plans to host some classes in the space for those wanting to join in on the improv fun. Learn more and grab your tickets right here.
And Beyond….
10 - Attend a drive-in movie
Presented by the City of Pittsburgh, the Dollar Bank Drive-in Movie Night is a new summer series taking place at different Pittsburgh Park locations. Admission to the drive-ins are completely free but parking space is limited and advance ticket registration is required. All upcoming events can be found here.
11 - Support a local artist/maker using the PDP's Gift Card Give Back program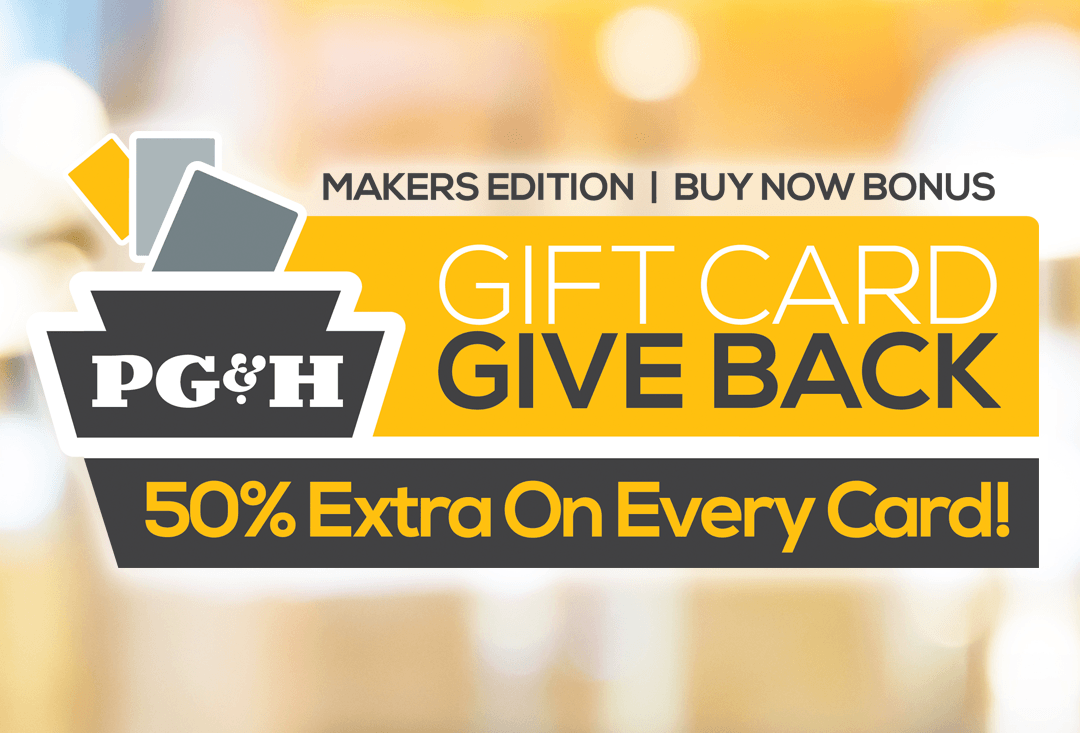 Photo courtesy of Pittsburgh Downtown Partnership
For a limited time purchase ANY gift card amount supporting a local maker and receive an extra 50% value added to your card (while funding is available). Shop now!