Welcome to Pittsburgh, Ruby on Rails coders!
The Pittsburgh Cultural Trust is proud to have two developers who specialize in Ruby on our staff. Lead Web Developer, Brittany Martin, and Front End Web Developer, Danielle Greaves, have been at the Trust for nearly three years and are the only developers using Ruby on a Tessitura (a CRM system used by many arts organizations) enabled application website in the world.
These ladies want you to know how to take advantage of all Pittsburgh has to offer.
They've been monitoring #railsconf on Twitter. Brittany reports, "A lot of people are saying, 'Is it as good as I read it is?'"
She says new visitors to Pittsburgh during the Abstractions conference last year were pleasantly surprised. "People could not believe how clean, beautiful, friendly, inexpensive [Pittsburgh] is."
Coffee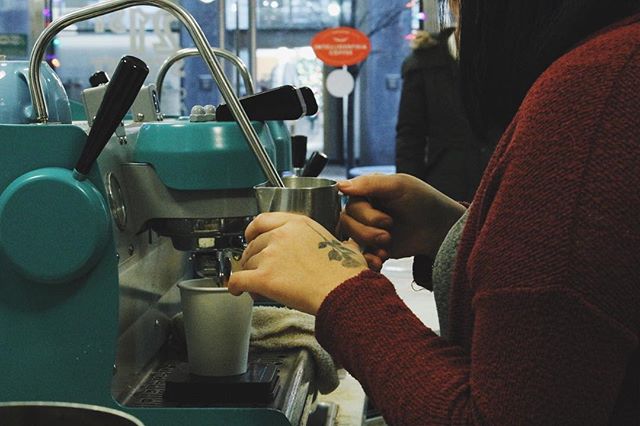 When you've been sitting inside way too long and need to get out for a pick-me-up, Brittany recommends her favorite coffee shop, Market Street Grocery, but says, "21st Street Coffee is the perfect place for hipster tech people to grab a specialized cup of coffee." It's going to be ground at just the right consistency and everything will be timed to perfection.
For more recommendations on where to perk up with coffee and how to take advantage of Pittsburgh's hot foodie scene, check out our blog, Where to Fuel Up in the Cultural District.
Navigation & Weather
We fully admit that Pittsburgh is a quirky city that can be difficult to navigate. This is what happens when you build your city off of a triangle. (And while we're at it, 21st Street Coffee is not actually on 21st Street.)
Danielle recommends that you pull out your smart phones, open the Waze app, and let it tell you where to go.
She also gives fair warning about our wacky weather. "The weather is unpredictable. Especially in April. Bring a jacket and some flip flops. And an umbrella."
Our City of Bridges is also a City of Neighborhoods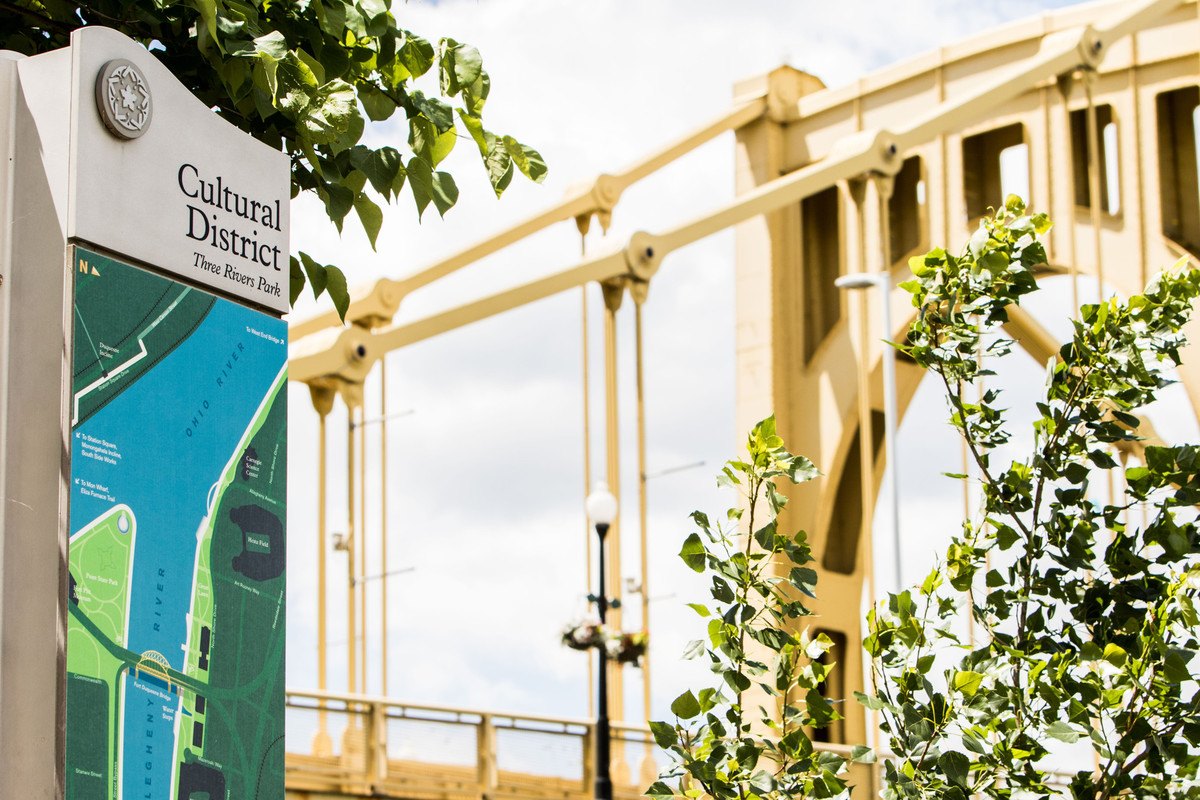 Pittsburgh is a city of neighborhoods, each with its own unique vibe and menu of offerings. Both ladies recommend taking a trip to trendy Lawrenceville, which is just two neighborhoods from downtown, a short bus ride or inexpensive uber away.
"Go for dinner. Go to Arsenal Cider House. There are so many great restaurants and it's close to downtown," says Brittany.
Danielle says, "If you're eating out and want a taste of Pittsburgh, definitely say yes to anything "Pittsburgh style" with fries and coleslaw. We put those on everything and for good reason!"
Art
These ladies are not just coders, they're also artists, and they've put those skills together to create an Interactive art installation, Contextual Camouflage, now on exhibition at 807 Liberty Avenue.
The installation disseminates information and combats mental health stigma using community, technology, and geography. It shows that mental health issues are more prevalent than one assumes by allowing visitors to namelessly submit their experiences with mental health and tell their stories. The installation gathers all of that data and plots a heat map of experiences in a real-time display.
Don't be shy. Say hi!
If you're coming from a city like San Francisco or New York where people mind their own business and go about their day, note that Pittsburgh is a very friendly place. It's completely normal for a stranger to strike up a conversation with you. If you get lost, ask someone who looks like they know where they're going for help; they'll most likely be happy to give you directions.
Be on the lookout for the Trust employees at the conference. We're well represented at RailsConf! Joining Brittany and Danielle are four other Cultural Trust staff members: Patrick FitzGerald, Director of eCommerce Operations; Dan Hoffer, Chief Information Officer; Nancy Sheleheda, Sr. Director of Application Development and Support Services; and Justin Snair, Director of Network and Cloud Infrastructure. If you see them, say hi!
Get to know more about Contextual Camouflage and Brittany and Danielle's code at the "Unusual Rails App: Draw a Crowd" session.

In case you can't tell, we're shamelessly proud of our wonderful city; we hope you enjoy your time here!