Deepen your engagement in the arts by making a meaningful and educational visit to the Cultural District.
ArtsEXCURSIONS and Resources
The Pittsburgh Cultural Trust Arts Education Department can help your group make a trip to the Cultural District and learn about the arts in a meaningful way. These programs are also available to travel to your school or community site!
If you have any questions or to take advantage of this program, call 412-471-6079 or email education@trustarts.org.

Interested in any of the programs below? Complete this brief interest form and we'll follow up to discuss the details!
ArtsEXCURSIONS
PANORAMIC THEATER DAYS provides your group access to the arts like never before! Take a scene from one of the Trust's Broadway shows and build the sets, lights, costumes, and sound to recreate the scene in two hours. Afterwards, see where it all happens, with a special backstage tour of the Benedum Center! This excursion is 4-5 hours and starts at $600 for groups of 20+.
THE COLLABORATION FESTIVAL: A CELEBRATION OF THE AFRICAN DIASPORA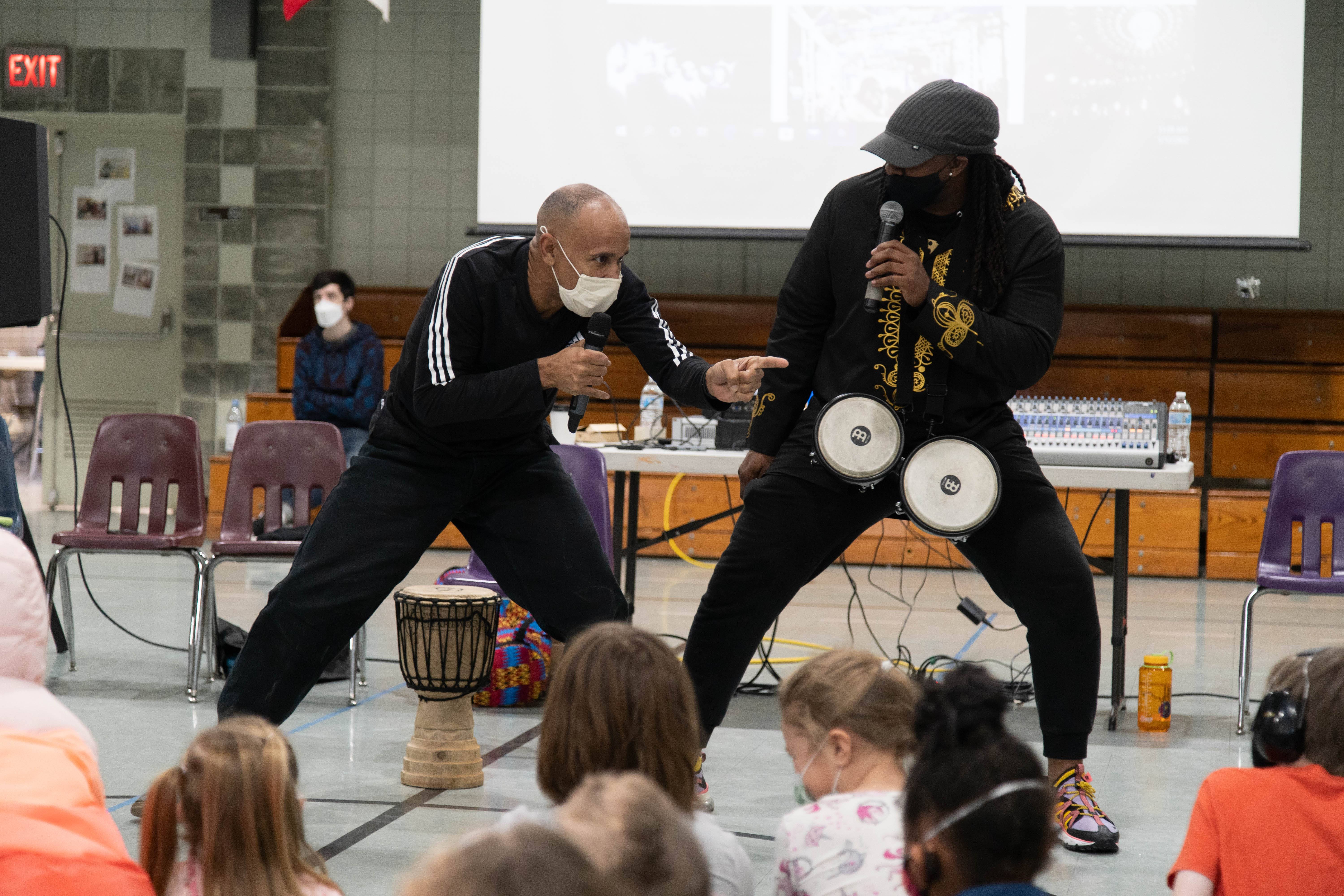 Our Collaboration Festival program is a celebration of art and culture from the African diaspora and a unique, joyful, and interactive experience for students in grades K-8.
TWO OPTIONS:
Collaboration Festival Performance:
This dynamic performance follows the journey of a solo artist who learns about the power of collaboration and community. As they prepare for The Festival, the artist begins to feel that "something is missing." Luckily, they encounter other artists who have the skills and knowledge that are needed to create a truly collaborative and thrilling performance for The Festival. This performance engages the audience with a variety of opportunities for interaction throughout and features professional African American artists from the Pittsburgh region.
Collaboration Festival Workshop:
The workshop begins with a rhythmic and musical call and response to establish a supportive sense of community and cultivate positive energy. Then, we rotate between multiple stations where students and teachers will engage with a variety of activities connected to art traditions from the African diaspora, such as Brazilian Capoeira, improv and storytelling, and beaded bracelets inspired by Haitian designs. Our time together comes to an end with a joyful reflection and review of what we learned.
The program runs between 60-120 minutes, and the rate is $500/hour (matched funds are available based on need and student demographics).

Bring The Collaboration Festival to your school OR make it a field trip at our Education Center in Downtown Pittsburgh!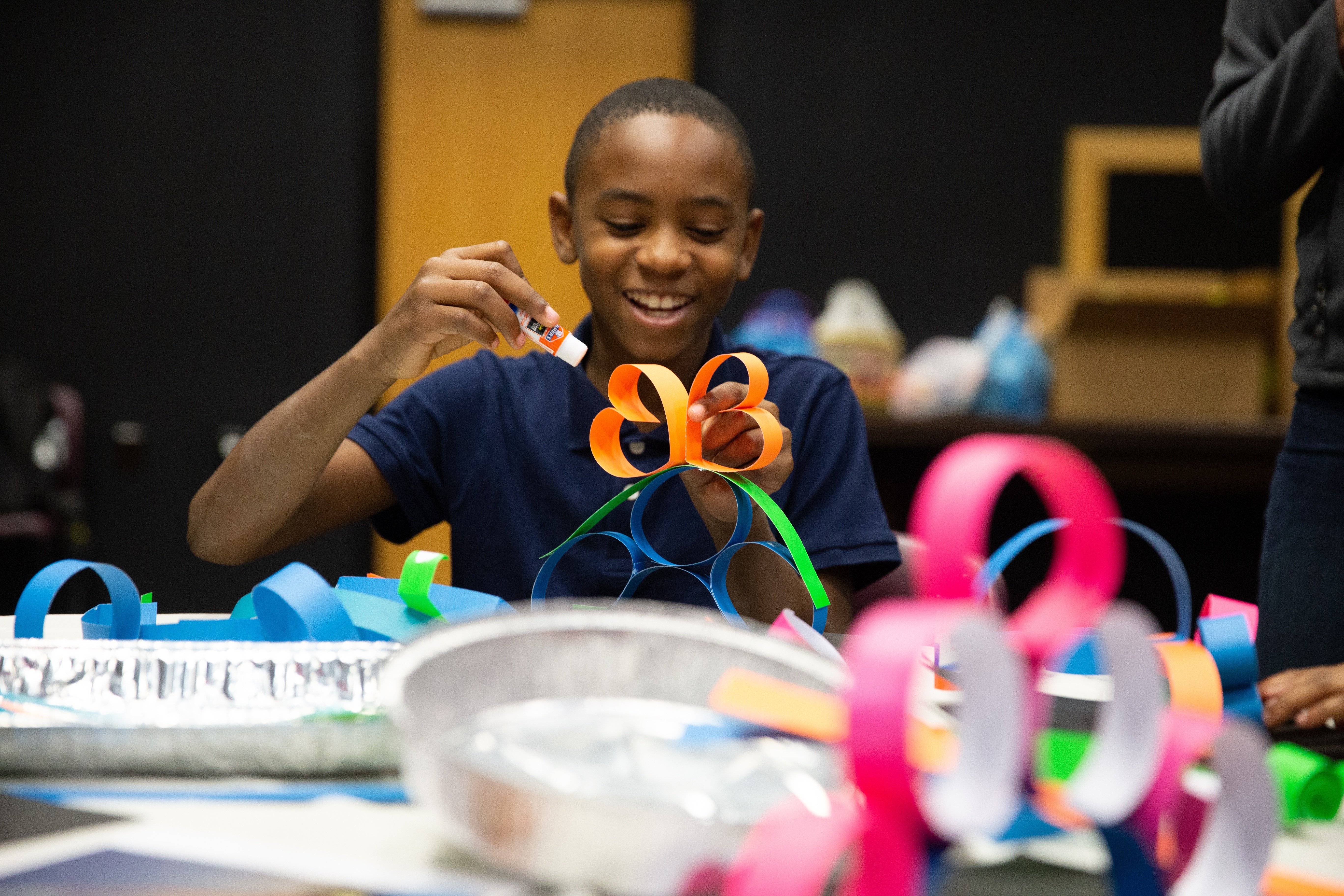 STEAM MAKER DAY
In a 3–4-hour workshop, students will work in small groups and collaborate with peers to apply concepts from design thinking and STEAM to solve a Big Problem, such as: How can we make our school more kind? How can we design playgrounds that work for everyone? How can we address the impact of climate change in our communities? Guided by experienced teaching artists, students will research their problem, design a solution, and develop a prototype to share with the larger group. This is a fantastic opportunity for students to "think outside the box" and answer real world questions with creative and innovative ideas. We can design the workshop around your school curriculum and the interests of your students.
Bring a Maker Day workshop to your school OR make it a field trip and participate at our Education Center in Downtown Pittsburgh!

The program rate is $600 for up to 30 students and includes all materials (matched funds are available based on need and student demographics).
Performance Add On Experiences
PRE-SHOW DISCUSSIONS are a quick, simple way to bring groups "up to speed" prior to the performance. These events take place in the Cultural District an hour before the performance start time and last approximately 20-30 minutes. These discussions are informal lecture-style with the opportunity to ask questions following the chat. Cost: $100.00 for a group of 60 or more
CUSTOMIZED PRE-SHOW WORKSHOPS are designed specifically for your group's needs, up to two hours before the performance. One of our Teaching Artists will create a workshop for your group that connects to the play or musical you are about to see. These workshops can also happen the week prior to the performance at your school! Multiple classroom sessions available upon request. Cost: starting at $200
Bringing a group of students to one of the Trust's shows? Check out these study guides and teacher's packs to connect back to the classroom.
PNC Broadway in Pittsburgh Study Guides
Children's Theater Series Study Guides
Dentons Cohen & Grigsby Trust Presents Study Guides