School Day Matinee Series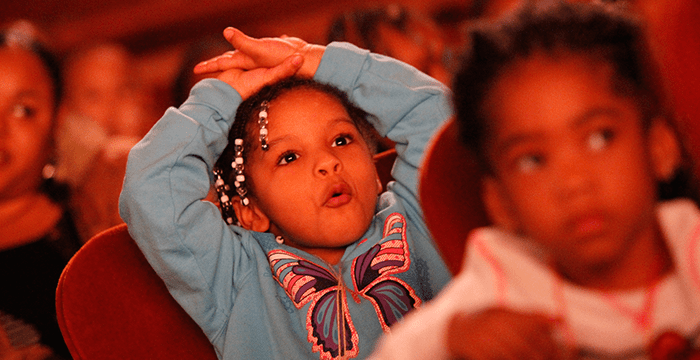 The Pittsburgh Cultural Trust is proud to present matinees appropriate for all grade levels. These shows feature theater, dance, and music performances from PNC Broadway in Pittsburgh, Trust Presents, Children's Theater Series, and Bridge Theater Series.
Children's Theater Series
Bridge Theater Series
EQT Children's Theater Festival
To Reserve Tickets
Fill out an online reservation form or email groupsales@trustarts.org.
Call 412-471-6930 with questions.
Study Guides and Teacher Resources
Learn more about study guides and teaching resources for Pittsburgh Cultural Trust shows right here.
Get Here Bus Subsidies
The Trust Arts Education Department offers bus subsidies to reduce any transportation and financial barriers for students and teachers getting to the Cultural District.
Student groups must secure tickets to a Pittsburgh Cultural Trust performance prior to requesting a bus subsidy.
To reserve tickets, fill out an online reservation form, email groupsales@trustarts.org, or call 412-471-6930
Please Note:
Subsidy requests must be filled out at least four weeks prior to your performance date
The subsidy may only be used once per teacher per season of performances
In order to consider your request, please provide the following information.
Made possible by