Professional Development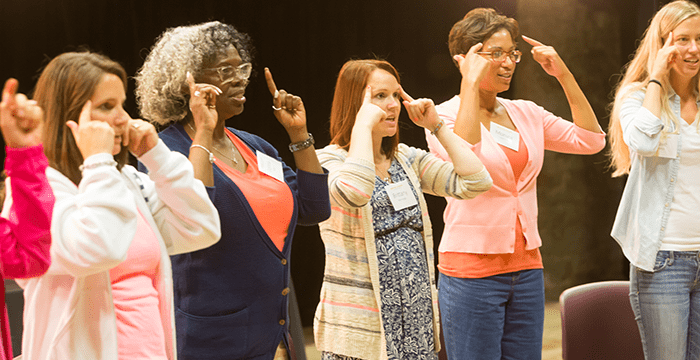 Professional Development for Early Childhood and K-12 Educators
Professional development is a key component to the Pittsburgh Cultural Trust Arts Education Department and programming. The Trust creates and delivers robust learning events designed specifically to meet the needs of the educational community being served. Through hands-on programs focused on arts integration, teachers are equipped with innovative tools and techniques to incorporate artistic practices into their own teaching style. Workshops can be scheduled for groups of educators at your site or individuals can register to attend workshops at the Trust Arts Education Center. Act 48 and PQAS credit hours available.
Review a list of early childhood workshops that can be scheduled throughout the year at your site.
To learn more about our professional development workshops, contact 412-471-6079 or by e-mail.
Upcoming Events