Subscribe to the 2022-2023 PNC Broadway in Pittsburgh Season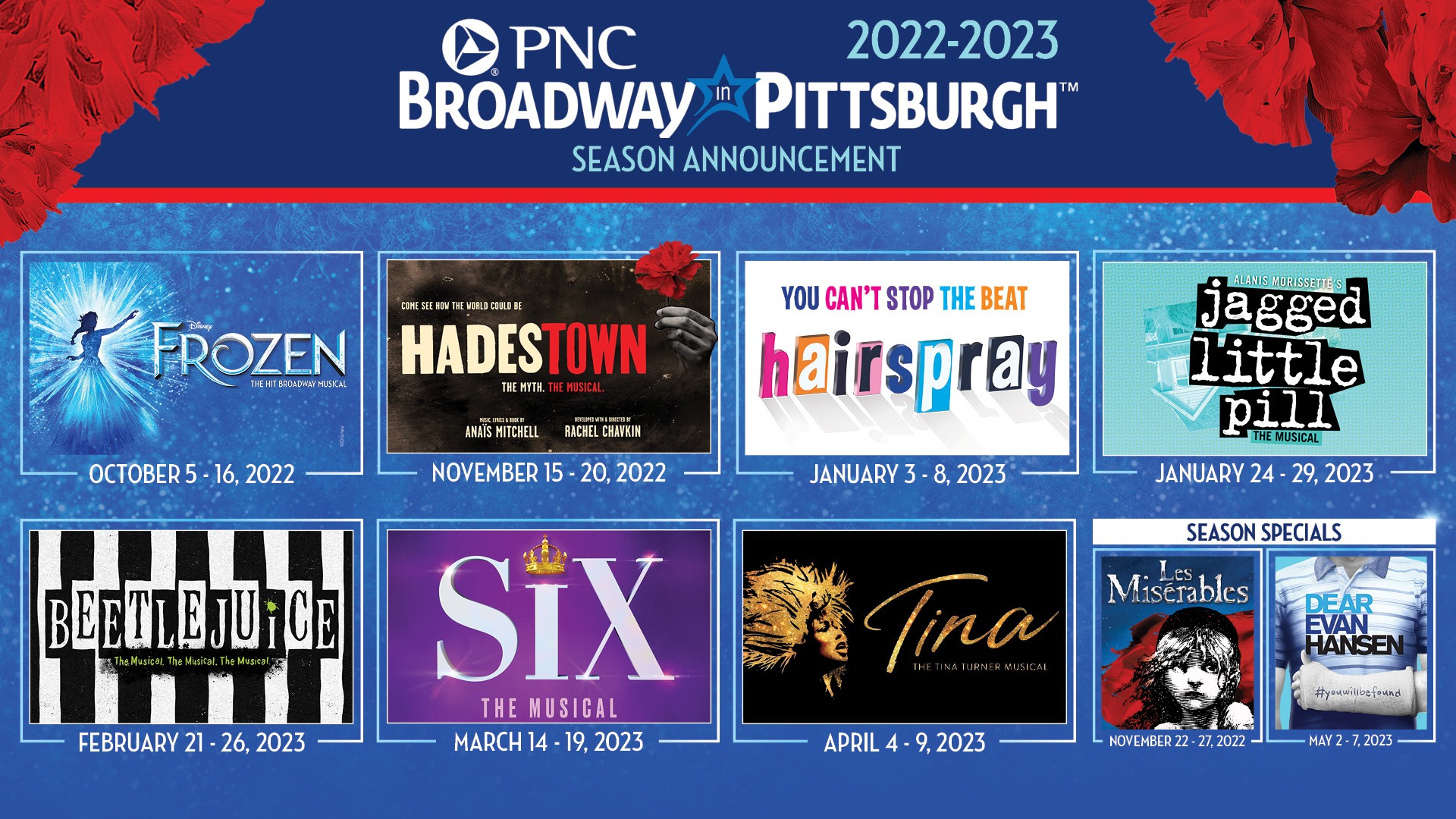 Subscription sales for the 2022-2023 season have ended.
Contact the season ticket office at 412-456-1390 if questions.
Check back here in Spring of 2023 for the announcement of the PNC Broadway in Pittsburgh 2023-2024 season line up and to order your season tickets.
---
Subscriber Benefits
As a season ticket holder, you're getting even more than an exclusive deal on great seats. We invite you to take full advantage of all of your season ticket holder perks.
Swap-A-Show
Season ticket holders are permitted to swap tickets from one of the season shows into another season show or one of the specials.*

Exclusive Exchange Privilege
As a season ticket holder, you enjoy unlimited ticket exchanges within the same event.*

Select Seat Locations
Receive the best seats available to the hottest shows touring Broadway can offer in Pittsburgh at the very best price!

Priority Ticket Offers
Order tickets to season specials as well as additional tickets to all season shows before they go on sale to the public.

Dining Discounts
Prior to your first season show, you'll receive your subscriber handbook with special dining offers to area restaurants. Check out this season's restaurant partners.

Guaranteed Season Parking
Purchase parking along with your season tickets and never worry about finding a parking space all season long! Choose from four garage options convenient to the Benedum Center at a price point that fits your needs.

Hold On To Your Seats
Season ticket holders can renew their seats each year and move to the front of the line for seating changes.


Shows
Groups