Entry Requirements
Masks are not required while attending indoor events taking place at Pittsburgh Cultural Trust theaters and facilities, except for events noted below. Guests to Pittsburgh Cultural Trust facilities may choose whether to wear a mask with exceptions required by certain artists or productions noted below. Our facilities are mask-friendly environments and we ask that all guests be respectful of one another's choices. If you feel sick or are experiencing any COVID-19 symptoms, we continue to ask that you prioritize your health and the health of others by staying home and contacting the box office for ticketing options.
The Pittsburgh Cultural Trust thanks its guests, visiting performers and artists, staff, volunteers, stage crew, and team members who have complied with health and safety policies.
Vaccination Requirements
Masks
Food & Beverage
Screening
Vaccination Requirements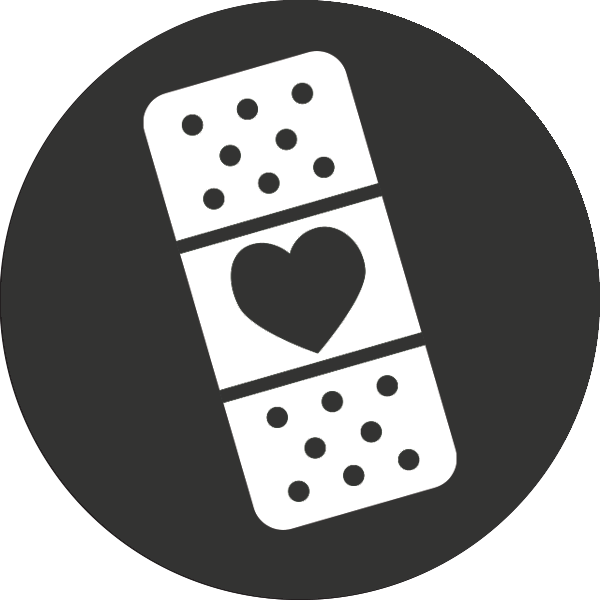 For events requiring vaccination please refer to these guidelines.
All guests* will need to be fully vaccinated with a vaccine that has been authorized by the World Health Organization and must show BOTH proof of vaccination at their time of entry into the venue AND a current photo ID with their valid ticket. Please plan to prove vaccination status by bringing either your vaccination card or a photo of your card on your smartphone.
"Fully vaccinated" means on the day of the performance date as shown on the valid ticket, a guest is:
At least 14 days after their second dose of a two-dose vaccine, or
At least 14 days after their single dose of a single-dose vaccine
Proof of vaccination must come directly from the healthcare provider that performed the vaccination. Use of a Digital Vaccination Passport App is also acceptable.
*The only exceptions are as follows:
guests under the age of 12 do not need to be vaccinated or tested, but must wear a mask and be accompanied by an adult that meets our venue's vaccination requirements; or
guests who need reasonable accommodations due to a medical exception or a sincerely held religious belief, who must be tested
Please note: some third party renters of Pittsburgh Cultural Trust facilities may have their own vaccination requirements. Direct communication from the presenting organization before your event will have the most up to date information on entry requirements.
For guests over the age of 12 who are not able to be vaccinated for one of the reasons listed above, they must provide one of the following instead of evidence of vaccination:
negative COVID-19 antigen test taken within 24 hours of the performance start time, or negative COVID-19 PCR test taken within 72 hours of the performance start time. COVID tests must be administered by an official testing center such as Quest Diagnostics, LabCorp, MedExpress, etc. Self-administered or at-home tests will not be accepted.
Entry will be denied for guests who do not provide the documentation as required above.
Masks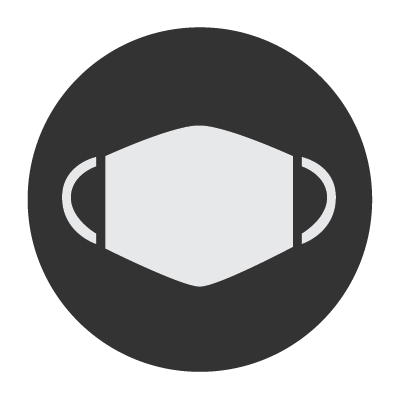 For events requiring masks as mandated by the artist or promoter, masks are required to be worn by everyone over the age of two (2) for the duration of their visit inside a Cultural Trust venue.
Approved facial protective coverings include masks which are constructed of cloth, tightly-woven fabrics, such as cotton and cotton blends, and must contain two or three layers of fabric. Surgical masks, KN95 masks, and NIOSH-approved N95 respirators are approved facial protective coverings.
Gaiters, bandanas, ski masks, scarves, face shields, or vented masks, etc. are not approved facial protective coverings.
Food and Beverage
Concessions and bars are now open throughout Cultural Trust venues.
Screening
Prior to entry, all guests and permissible items may be subject to physical screening and inspection. The Pittsburgh Cultural Trust has updated all screening technology to EVOLV systems, which most notably provides comprehensive, contactless screening machines through which guests can seamlessly walk through with their bags, coats, and permissible items. (Click this section to read more.)
Prohibited items discovered during our screening process will not be allowed inside of the theater or arts venue. Prohibited items are listed below and include weapons of any kind, bags larger than 16x16x8, outside food and beverages, laptop computers. Please review the full list here before visiting.
By presenting your ticket and entering our venue, you consent to such screenings. Refusal of screening may result in denied entry into our venues. These protection measures have been put in place to ensure that each performance or experience is occurring in a safe environment for our guests. Our full Guest Code of Conduct can be found here.
Home
Safety & Security
Additional Layers of Defense