Date Nights in Pittsburgh
We don't know about you, but this summer we're ready to spend the maximum possible amount of time outdoors. Fortunately, the Cultural District is packed with great date night options. From live outdoor performances to leisurely strolls along the river, we've got your date nights covered.
Enjoy an outdoors performance
Where: Backyard at 8th and Penn
Key Dates: June 21-September 25
We're excited to launch a brand new space in the Cultural District this summer — the Backyard at 8th & Penn. With numerous concerts every week, along with food, drinks, visual art, and more, the Backyard is the perfect place to enjoy a special evening under the sunny summer sky.
Drink on a rooftop
Where: Il Tetto, Biergarten at Hotel Monaco
Key dates: All summer long
Until a few years ago, rooftop bars were mostly unheard of in this city. Oh how far we've come! There's no shortage of options now, including Downtown's Biergarten at Hotel Monaco (620 William Penn Place, 9th Floor) and Il Tetto (942 Penn Avenue), where the glass retractable roof is clutch for unpredictable Pittsburgh weather. Take in the views together and toast to outdoor drinking season.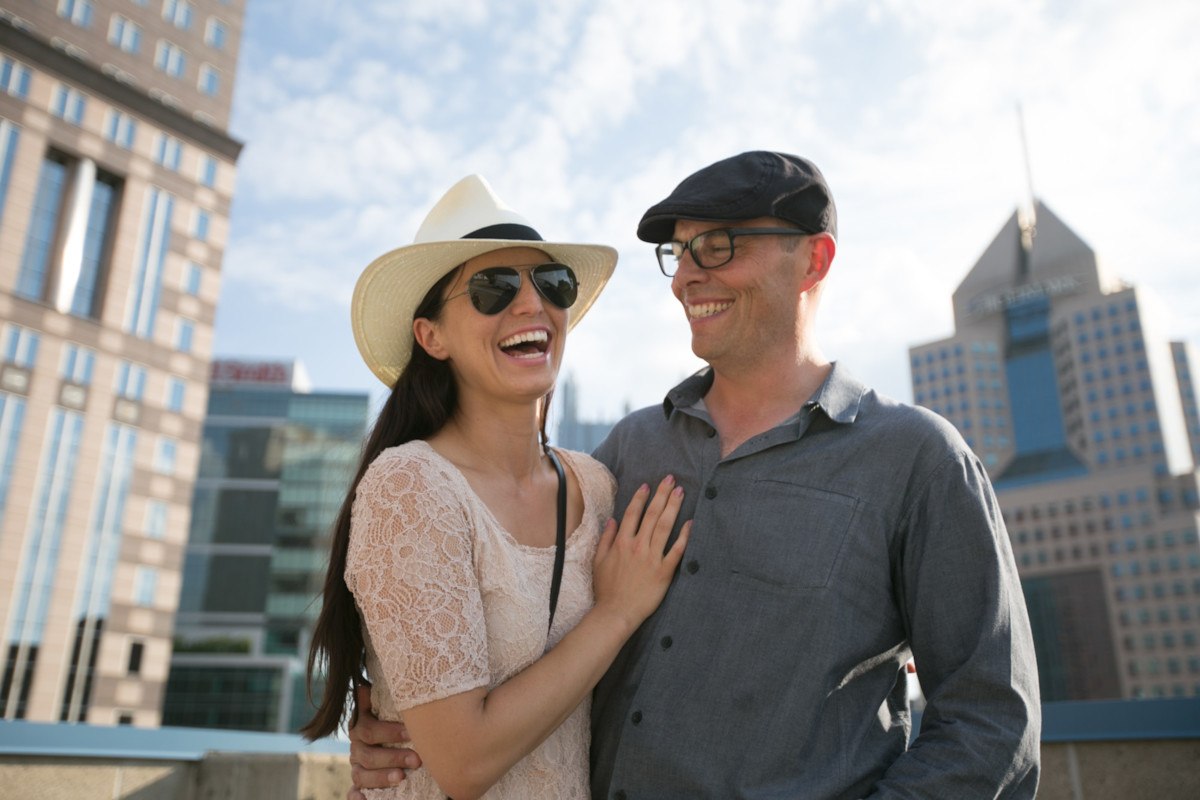 Stroll hand-in-hand, then take in the sunset
Where: Allegheny Riverfront Park, Point State Park
Key dates: All summer long
Sometimes a great date is as simple as a walk along the river. Our downtown trail along the Allegheny River will take you from the Andy Warhol Bridge all the way to Point State Park, where you can catch a beautiful Pittsburgh sunset together. Stop for a photo opp at the fountain, which happens to mark the spot where our favorite Pittsburgh geographical love story takes place: the Allegheny and the Mon meeting for the first time to form the Ohio. What could be more romantic?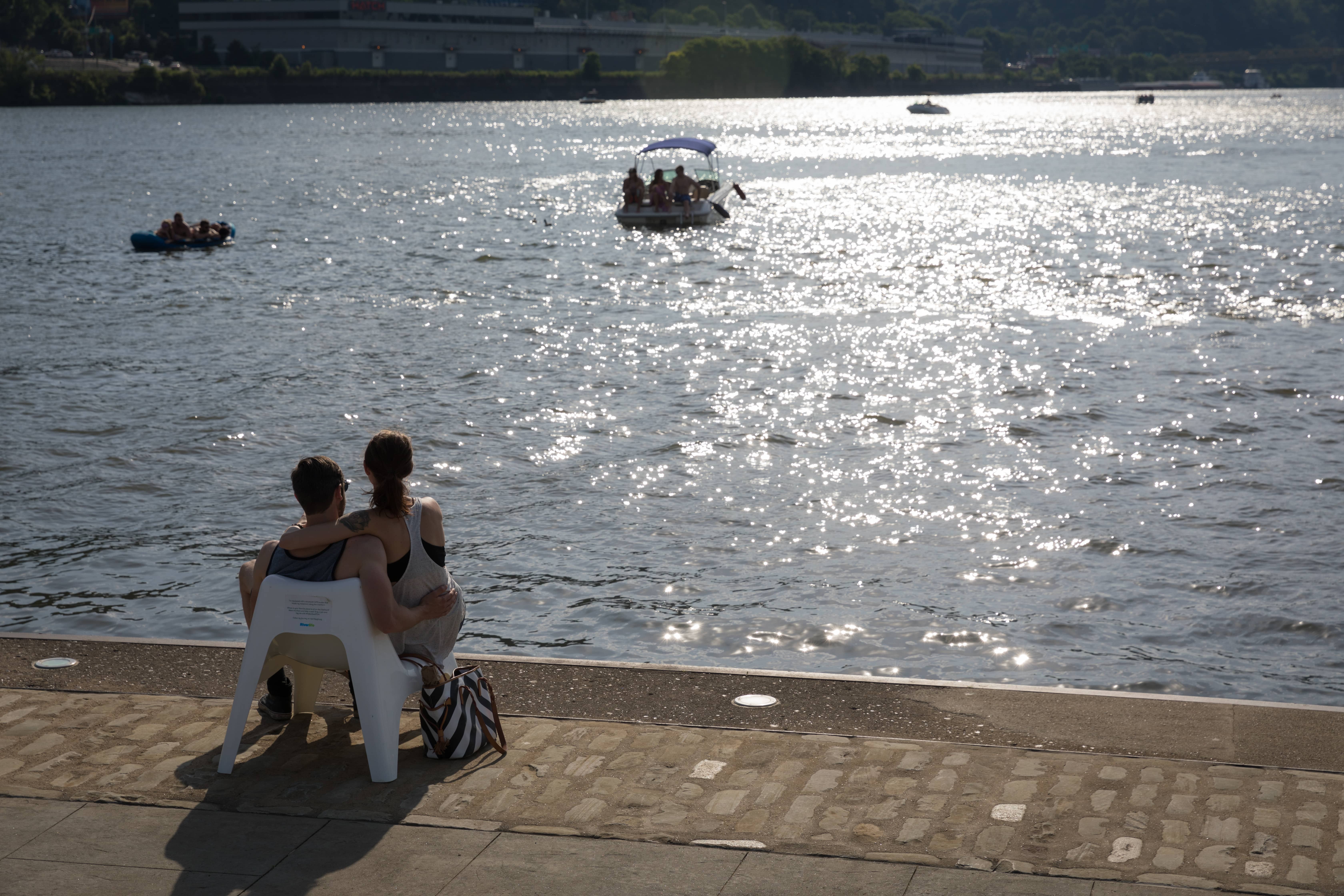 Go on a public art tour
Where: 7th & Penn Parklet, Agnes R. Katz Plaza, Wood Street Galleries, Garrison Place
Key dates: All summer long
Here in the the Cultural District, art isn't contained to just our theater and gallery spaces. Head to 7th & Penn Parklet, a small and colorful oasis in the heart of Downtown. There, you can grab a selfie with our Magnolias for Pittsburgh exhibit, which includes two bronze magnolia trees standing alongside five live ones. Across the street, have some fun sharing an unusual eyeball-shaped bench at Agnes R. Katz Plaza. When evening falls, you can watch the facade of Wood Street Galleries light up or duck into Garrison Place to check out the Pittsburgh Downtown Partnership's newest light installation.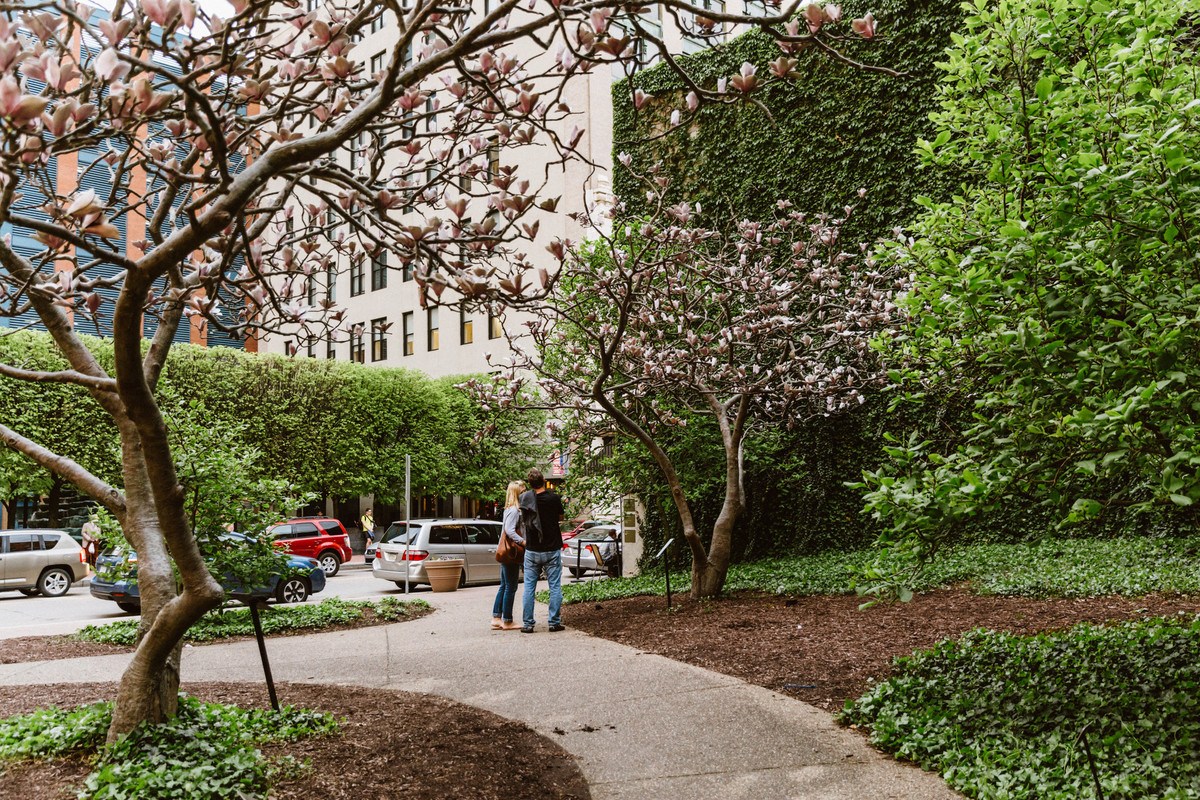 When it's too humid to be outside...
Catch a Show
Where: Liberty Magic
Key Dates: Wednesdays-Sundays, all summer
Liberty Magic provides the perfect excuse to dress up and catch a show when the weather is just too humid to be outdoors. The current lineup includes residencies with Paige Thompson in PAGES OF TIME (July 6-July 31) and Guy Hollingworth in THE EXPERT AT THE CARD TABLE (August 10-October 2). Bring your own beer, wine, or soft drinks to our intimate performance space and prepare to be amazed.
The old-world glamour of the Benedum Center and Heinz Hall are the perfect excuse to dress up and catch a show when the weather is just too humid to be outdoors. Check out the summer calendar to see what's on stage in the Cultural District this season. Our top picks for a romantic date night in Pittsburgh are Pittsburgh CLO's Kinky Boots, July 5-10 at the Benedum, Symphonie Fantastique, September 23-25 at Heinz Hall, and Disney's Frozen October 5 - October 16 at the Benedum Center.